In a world where there is a large pool of luxury interior designers to choose from, let us take you into our world on a journey to discover why we are the perfect luxury interior designer for you. 
Within this informative guide, we will not only tell you why hiring us is a great decision but also be giving you all the inspiration you need to help inspire you on your luxury interior design journey. 
Our luxury Interior design community is filled with new home buyers, large family homes and property owners. Our style is timeless, organic, vintage and we pride ourselves on the incredible services we provide to our discerning clients. Innovating interesting spaces and surging our style forward through our choice of a unique combination of furnishings, art and accessories makes us one of the leading luxury interior designers within the country. 
Founder and CEO – Anna Franklin is the ultimate driving force behind deluxe Interior Design firm – Stone House Collective. What makes Anna different, is that she is involved in every step of the design process which is rare to find. 
Opening her own creative staging and design firm in 2018, Anna took the plunge in pursuing her dream in opening successful Stone House Collective which has seen much demand within the regions she works as well as an upcoming name to watch in current years. What Anna does remarkably well is inspire intentionally, while incorporating natural elements into clean, classic design spaces. Her style is signature and her service unbeatable. 
What Anna's clients are saying about her: 
"We had a wonderful experience with Anna and her team! Anna helped us finish the design of our first home and we are so thankful for what she did. It is beautiful!"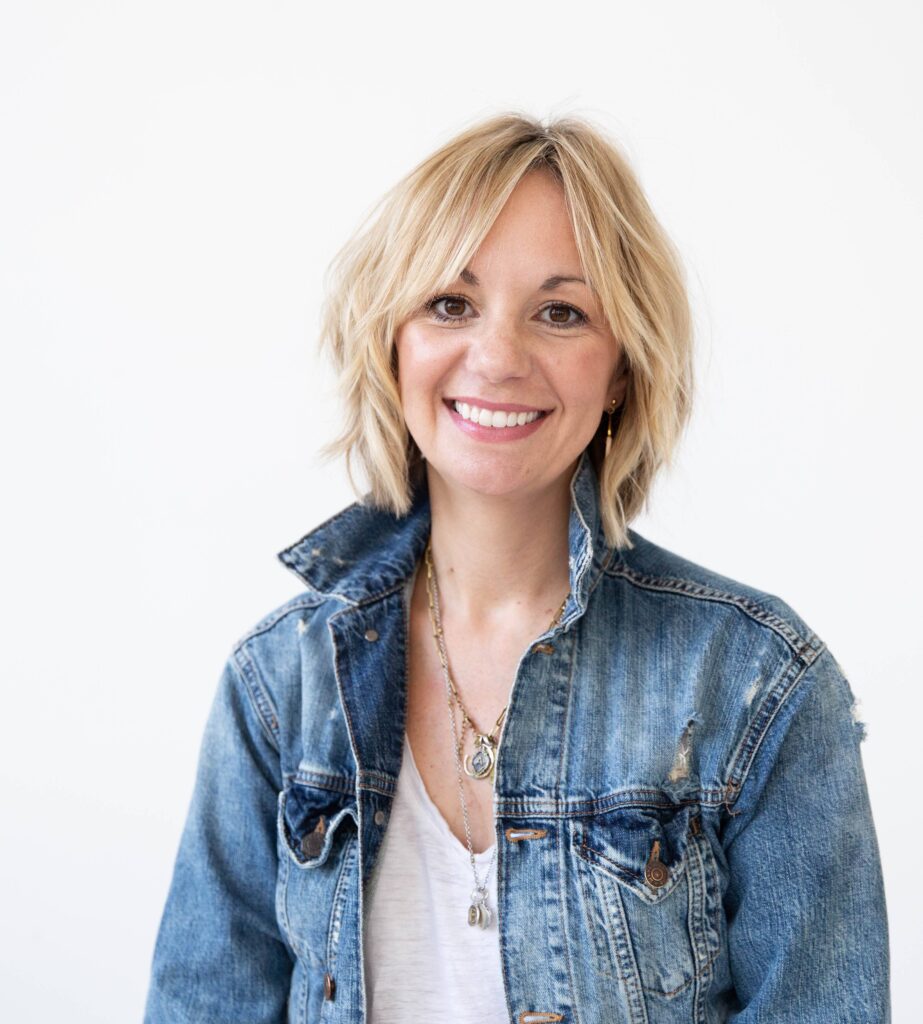 Luxury Interior Design: Why opt for a luxury Interior Designer?
There is a clear difference between a luxury interior designer and an interior designer. First and foremost, luxury interior designers use much more decadent, high quality and timeless materials that are extremely contrasting from those of an interior designer. 
Quality is a word we use regularly within our company. Quality of luxury furnishings is one of the key differences between our work and other interior design professionals. We create and hand pick select items that tend to never go out of style, from furniture to wall art and everything in between.  
We love a timeless or vintage style that allows the client to feel nostalgia as well as enjoyment for years to come. We opt for bespoke, rather than furnishings and decor that are made from cheaper materials that will need replacing after a few years. 
Many clients do prefer to constantly update their interiors, however the majority of our clients prefer our ageless, organic and a vintage approach – which always works extremely well. 
Like us, luxury Interior designers also work with expansive spaces that other interior designers do not. We will enhance your space creatively, thoughtfully, functionally and cohesively. Our goal is for your home to feel luxuriously functional as well as beautifully curated. 
If you are considering buying furniture for your new home – read our helpful article Why You Shouldn't Buy Fast Furniture
Luxury Interior Design: What do we offer that's different to others? 
Our reputable services and offerings span far beyond commercial and residential services. We provide an unbeatable concierge service which helps our clients source unique pieces of furniture and decor that suit their luxury home interiors and aesthetics. We also provide full commercial and residential services which means we can work on any luxury interior design project, whether that be in your office, store or home. 
Our core values that make us different is that we wholeheartedly value our clients. Every client that comes our way, we treat them with the same friendly service as we do with everybody. We pride ourselves on making our clients feel special. We also understand that moving house and enhancing your interior design styles can be stressful. We love to go above and beyond in removing any stress the client is feeling. Our services are tailored to each client and we love to welcome and work with new clients from families, business professionals, new home buyers and beyond. 
Being luxury Interior designers can come with some control over your clients interior needs and requirements. We do our jobs well but not from a controlled standpoint. We are personable, approachable, warm, relaxed and invite our clients to enjoy the journey of transforming and enhancing their luxury home interiors as much as we do.  
Luxury Interior Design: Luxury Interior Bedroom Ideas 
We absolutely love to create an incredible and transformative luxury interior bedroom. Our contemporary, peaceful and organic approach is ideal for a restorative sanctuary. Take a look at our Franklin Refresh Bedroom Reveal where we have transformed this tired space into a modern, cozy, colorful bedroom that is worthy of lounging in for hours. Great for luxury interior bedroom inspo. 
Talking of which, why not give our Pinterest Bedroom Board a look to see more inspiring styles that we love.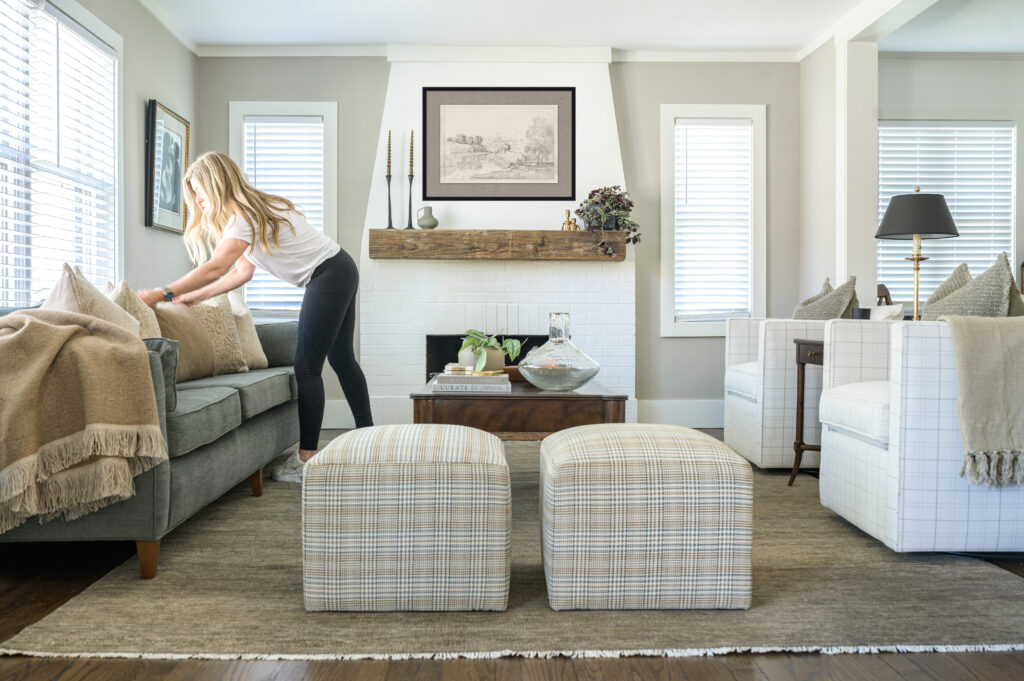 Luxury Interior Design: Luxury tips for your home
We have so many incredible tips for your home. If you check out our Blog section, there is a lot of helpful information we love giving our readers. Luxury interior design styles can vary on a huge spectrum, so it's important to know what aesthetics you want to go for at the very start. We recommend following a process – choose a design style that suits you and your home, create a vision board, analyze interiors you are drawn to, what color palettes you love and make you feel happy as well as go with your gut on what you feel is right for you. We have written a great article to help you define your space – How To Choose A Design Style That Suits Your Home. 
As luxury interior designers, here are our 5 bonus tips for your home: 
Luxury Interior Design: Luxury plants for home
Houseplants and trees can make your property look and feel like the ultimate living luxury. They bring nature, color, peace and diversity to your home. Plants and trees within and outside of your home can enhance the appearance of your property, especially if you get it right. From a luxury interior designer standpoint, larger more exotic plants will seem more lavish than that of smaller houseplants. It's key to select the right choice of greenery but essentially you really can't go wrong with plants. They always bring texture, shape and can also be used as a beautiful centerpiece too. Here are our 5 suggestions of luxury plants for home: 
Palms. Many varieties – all of which are sought-after and give your home that tropical feel. 
Philodendron Scandens. This heart-shaped leafy plant is our favorite go-to. 
ZZ Plants. Originating from East Africa, their waxy leaves and deep green color are beautiful within any home setting. 
Ferns. Ferns are vivacious, tropical and are some of the oldest living plant breeds in the world. 
Banana Tree. Bring paradise and a touch of the rainforest into your exterior.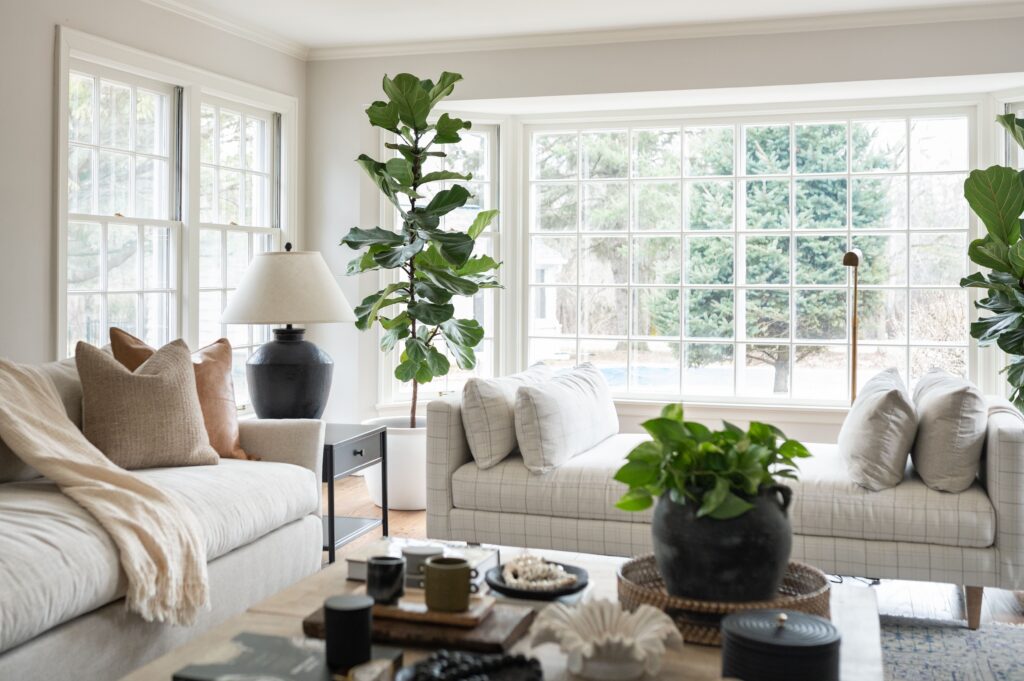 6. Luxury Interior Design: Luxury Interior Design Living Room Ideas
Your living room is one of the key rooms that you will spend most of your time in, so it's essential to get the design right. This means spending some time to research how you would like to feel and live within your lounge area. A luxury interior design living room is achievable on many levels, from chic decor to vintage pieces, comfortable bespoke furniture and organic interior design styles. We love creating amazing luxury home designs especially for the living room. Your lounge is the centerpiece and beating heart of your home where family and friends come together for enjoyable and memorable moments, as well as it being your very own place to relax. We have plenty of luxury interior design living room ideas to offer. For inspiration on contemporary, thoughtful but creative ideas – take a look at our gorgeous Fox Town Project and Sweet Caroline Living Room Reveal. Both bursting with character and texture. 
Luxury Interior Design: Luxury bathroom ideas
Even though we spend the least amount of time in a bathroom, it should still be a respected and beautiful space to feel tranquil and undisturbed. Bathrooms should be a sanctuary where you feel safe and peaceful. We have many amazing luxury bathroom ideas to share with you. Firstly, feel out how you would like your bathroom to feel to you. Pick appropriate paints and wall art decor to suit your style, consider stone or a stand alone bath tub if you have the space, punch up the quality of your towels and robes and consider unique tiles and wallpaper. We love vintage pieces and we totally recommend that they can live within your bathroom. Lastly, plants are always a great idea for the bathroom. Use their natural and earthy textures to enhance your bathroom to give it a cleaner and organic feel. 
If you have a basement bathroom that is in need of a refresh – take a look at our helpful article How To Refresh Your Bathroom Basement
If you feel we could be your perfect luxury Interior Designer, simply want to ask more questions or find out more – Please contact us HERE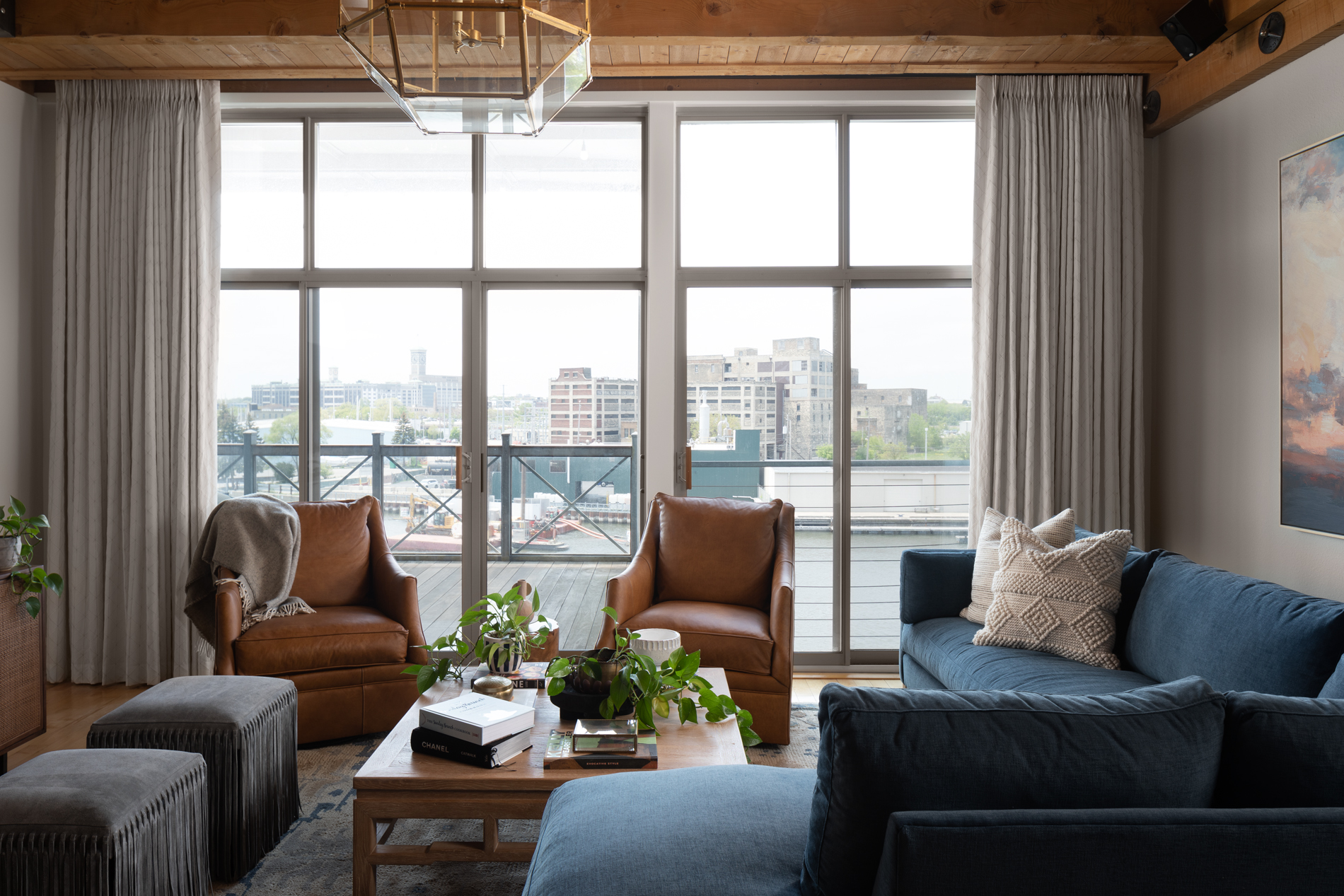 8. Luxury Interior Design: Luxury Kitchen Design 
The kitchen is becoming the room that homeowners are prioritizing more and more everyday. As people are focusing on healthier lifestyles – eating at home is becoming more important than eating out. Because of this, people are looking at luxury kitchen designs to allow them to cook meals in style and have a room that is pleasurable to spend time in. 
We love to design kitchens that are luxurious, functional and that look exceptional. A luxury kitchen design will vary largely on people's preferences. Whether you are looking for mid-century, Scandinavian or a unique style kitchen specific to your needs, anything is possible to create with the right mindset. Why not take a look at some of our gorgeous kitchens we have created within our portfolio – for example, we created a beautiful luxury Kitchen design for our Fox Town Design project where every room, including the kitchen is textural and bursting with character. . 
Upscale features, decor and finishings is what transforms a kitchen to a luxury kitchen. 
Why not get some more luxury Interior design ideas for your kitchen – we have everything covered in our helpful kitchen articles. 
9. Luxury Interior Design: Luxury Dining Room Design  
The dining room is a hub for happy gatherings between your friends and family. Why not elevate your dining room experience to create special moments with lasting memories. There are countless ways to design a luxury dining room and it's a great way to get really visionary when creating a unique place to eat, drink and enjoy good times. Whether you have an open plan kitchen or a separate room – it's possible to create that luxury design space to suit all needs, wants and loves. 
We love creating luxury dining room designs and putting your hosting needs and styles to the forefront. The size of table, number of chairs as well the style you would like to go for is a great starting point, as well as looking at how the dining room will fit perfectly within your property so it suits your overall luxury home design effortlessly. 
Take a look at our luxury dining room in our Franklin Refresh Reveal Project! 
We utilized a gorgeous wooden table and added in two different types of black accent chairs and a wooden bench for extra seating. Two with rattan and a padded seat and two Windsor style chairs. Small but bold in luxury dining room design. 
10. Luxury Interior Design: Luxury Closet Design 
If there is one thing that makes a luxury home boost its appeal, it's a beautiful luxury closet. 
People really treasure their closets and being able to bring their wardrobe to a luxury closet design is a big enjoyment for us. A luxury closet design doesn't need to be big, it can be small, concise and equipped with luxurious elements. 
We love to adhere to peoples functional needs when creating luxury closet designs. Whether you own a smaller walk-in closet or large room – our designs are always thoughtfully curated by us when making your closet dreams come true. 
If you would like to see if we might be your perfect luxury interior designer for your home – get in touch with our team here. 
11. Luxury Interior Design: Luxury Patio and Exterior Design
Having an exceptional home exterior can be a beautiful extension of your property. The outside should be a spectacular presentation of your home which sets the tone of what's to come inside. 
When picking designs for your exterior, it's really important to factor in the surroundings of your home, your ideal wishes, what would work and be suitable within the space you have. It's essential to create an exterior you love and don't want to change later on. 
Transforming your exterior gives huge value to your property as well as enjoyment in your personal life and it's great to get it right from the start.
For inspiration, take a look at our luxurious Better By The Lake Design Project, where our patio transform has helped make this vacation home feel luxurious, effortless, livable and elegant. 
This luxury interior design project was made to create unforgettable and cherished memories. The exterior breathes new life and is a fantastic and stunning extension of its beautiful home interior.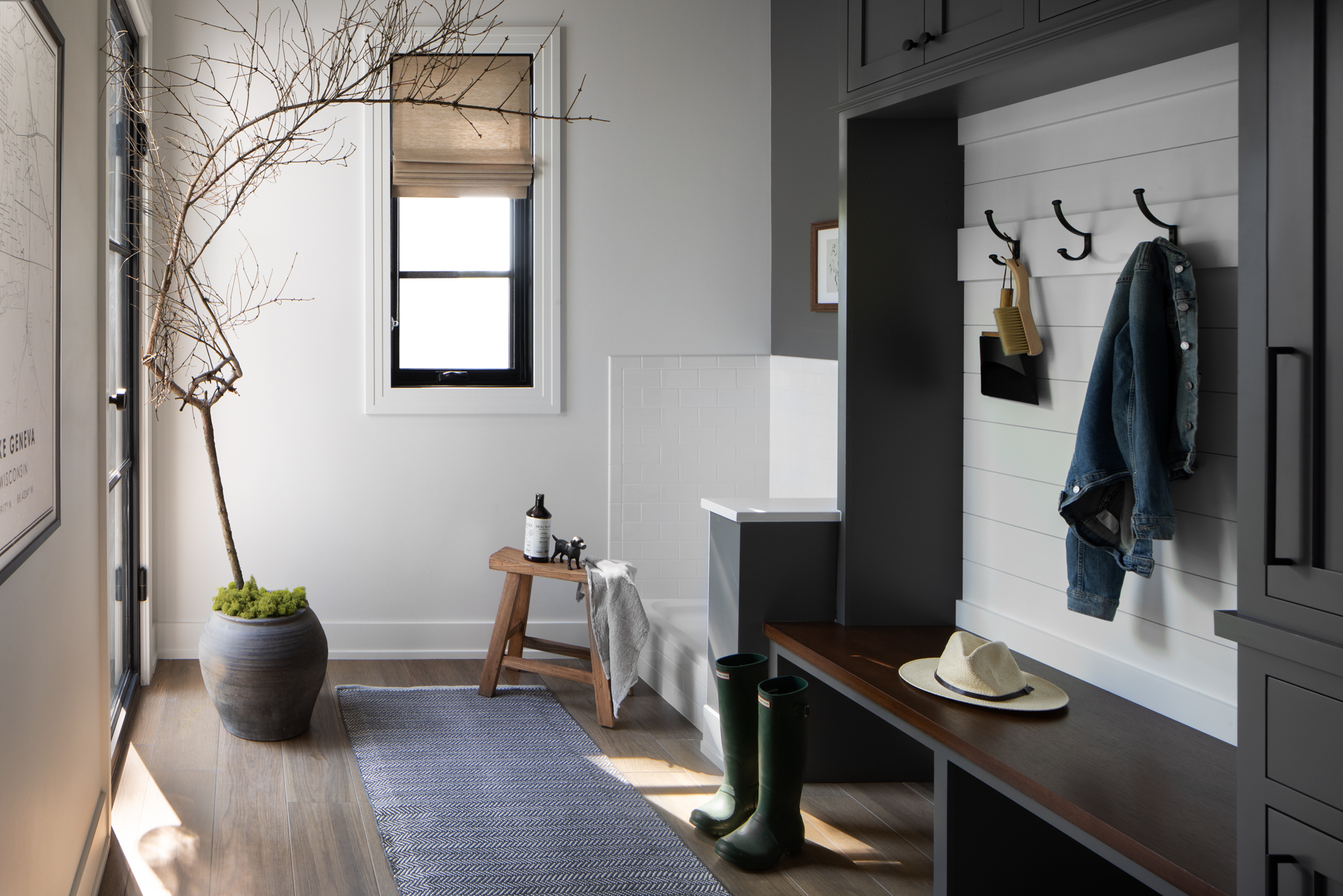 Bonus Questions
How do I make my house a luxury home? 
There are so many ways to make your home look and feel more fabulous. Feature walls, bold wallpaper, updating rugs and furniture, redecorating accent shelves, replacing flooring or giving your outdoor space some TLC are just some of the ways in which you can update your home to a more luxurious style. 
An uprising of remote working has led to many people wanting to create or re-design spaces in which they work and live. Research has shown, the need has never been greater to reconfigure spaces, extensions as well as updates. Homeowners are working on their properties more and more to make their home surroundings an enjoyable place to both reside and work. 
We have 3 incredible articles that will help make your home more luxurious: Take a look and gain that luxury interior design you've always wanted: 
1.    How to Style Kitchen Open Shelves
2.    Why Custom Furniture will elevate your luxury interior design
3.    Incorporate vintage pieces into your home to give it a luxury feel
If you are unsure of your design style, we recommend starting with our free quiz to gage what your interior design style is!
What should be included in a luxury home?
Luxury homes are usually called dream homes for good reason. Luxury homes come with plush features like beautifully spacious and manicured gardens, larged sized rooms, high tech appliances, luxurious decor with perfectly sculpted architectural designs. But what should be included in luxury rooms to make them more luxurious? 
Whatever home you have, adding prestige to your property listing or home is straightforward. As luxury interior designers, if we had to describe what should be included within a dream luxury home – we may say an excellent location, immeasurable square footage, upscale materials, architecture and magnificent elite bathrooms and kitchens. However there is much more to luxury interior design than just this, let's take a closer look at features that could be included in a luxury home: 
Artwork and sculpture focal pieces 

Architectural details to enhance and diversify home interior 

Stand alone baths 

Perfectly sculpted gardens

Special purpose rooms and areas 

Ample sized dressing rooms 

Upscale appliances 

Premium materials such as marble or hardwood flooring
How to create a luxury living room? 
A living room is a place which offers tranquility, peace and ultimate comfort. This means that you shouldn't cut down on style and decor as you will be spending a considerable amount of time within this room. Living rooms are the heart of your home and the room which sets the tone to your overall property. Luxury interior designed living rooms can add focus and become the focal point of your home. Choosing elements that add a layer of luxury to this room isn't hard. Below we are going to explore some of the ways to create a beautiful luxurious living room: 
Add Statement Accessories And Decor
Adding statement ornaments and decor accessories in your living room can give off that luxurious feel from the offset. Think unique and intriguing center pieces that stand out from everyone else's home. A statement vase, plant, timepiece, art sculpture or rug are all great options to try. These are small examples of what statement pieces could consist of and will compliment the overall look of your living room. 
Hang Or Include Art Pieces
One of the best ways to add luxury to any room is to choose art pieces, whether that be paintings, wall art or sculptures. Art has an amazing way to bring intrigue to any room and creates diversity, elegance and not to mention, luxury. Why not try bright colors, vintage pieces or paintings that are unique in some way to add drama and depth to your room?
Another great way of choosing art for your luxury interior design is to go for the colors that suit your furniture within your living room, or colors that contrast beautifully with your living room accessories is also a great idea. 
Go For Luxury Rugs 
Whether you are going for a plush deep rug or a vintage rug, rugs are a great way to bring all elements of the living room together and give the room a soft focal point. A perfectly chosen rug can give luxury and texture and placed in the right way can really elevate your living room. When choosing rugs, always go for great quality!
Plush Throws And Cushions 
Throws and cushions can visually lift your living room in a heartbeat. Investing in beautifully textured throws and cushions can not only feel great but they look sumptuous too. This is an easy way of beautifying your sofas and seating areas to maximum effect. 
Try Printed Wallpaper 
If you have a penchant for vintage items, then printed wallpaper could be right up your street. Printed wallpaper doesn't have to overpower the room, but it can help the room to look more creative, luxurious and upscale. It also doesn't mean that all walls have to have wallpaper, a feature wall could also give off a bold and luxurious feel to your living room. 
Let Original Features Shine Through 
If you live in a home that is old enough to possess unique and original features, why not highlight them to make them look more luxurious? A fireplace is a common example that can be enhanced if the original is still intact. Other original features consist of a through room arch way, original floor tiles or wood features, brick walls or original items that have been found throughout the property. Give the items or features some much needed attention and let them shine – these unique elements are sure to give your living room a lift of intrigue and luxury! 
Select For Optional Seating 
Optional seating other than the main sofa is a great idea for a luxurious living room. Why not choose optional seating that is different in look, texture and color which is a wonderful way to go in upscaling your living room. This brings variety and range to the room to make it more luxurious. Chaise longues, window seats, wall benches can all add a layer of luxury and depth that other living rooms do not have. Bring a fresh angle to your space by thinking outside the box with optional seating.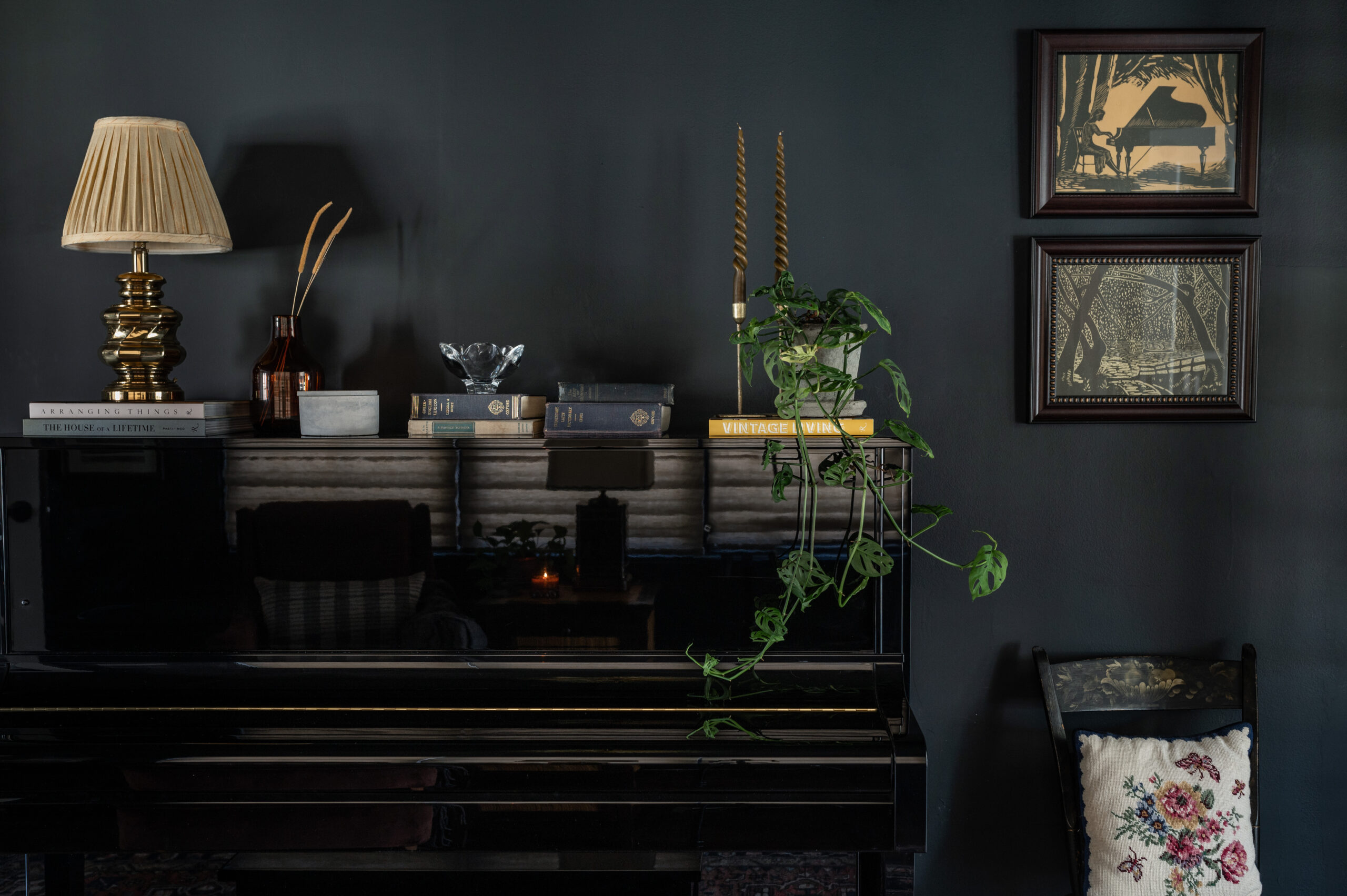 What Color Is Considered Luxurious? 
Darker richer colors are initially known to be considered as more luxurious. Historically, the color purple has always been a color associated with royalty and luxury. However, nowadays even though darker more sumptuous colors can still give off this feel, luxury interior design can be modeled around any color. Lighter shades of white with elements of gold, art, and vibrant colors can all make a room look more expensive and luxurious.