Disclaimer: This post contains affiliate links, meaning that if you choose to click through and make a purchase, I will receive a small commission at no cost to you.
It's finally time to reveal our brand new moody dining room. Since we bought our home, we have been slowly but surely renovating each room, making it feel more inviting, welcoming and complete. However, after a few years, I knew that I wanted to give this section a makeover.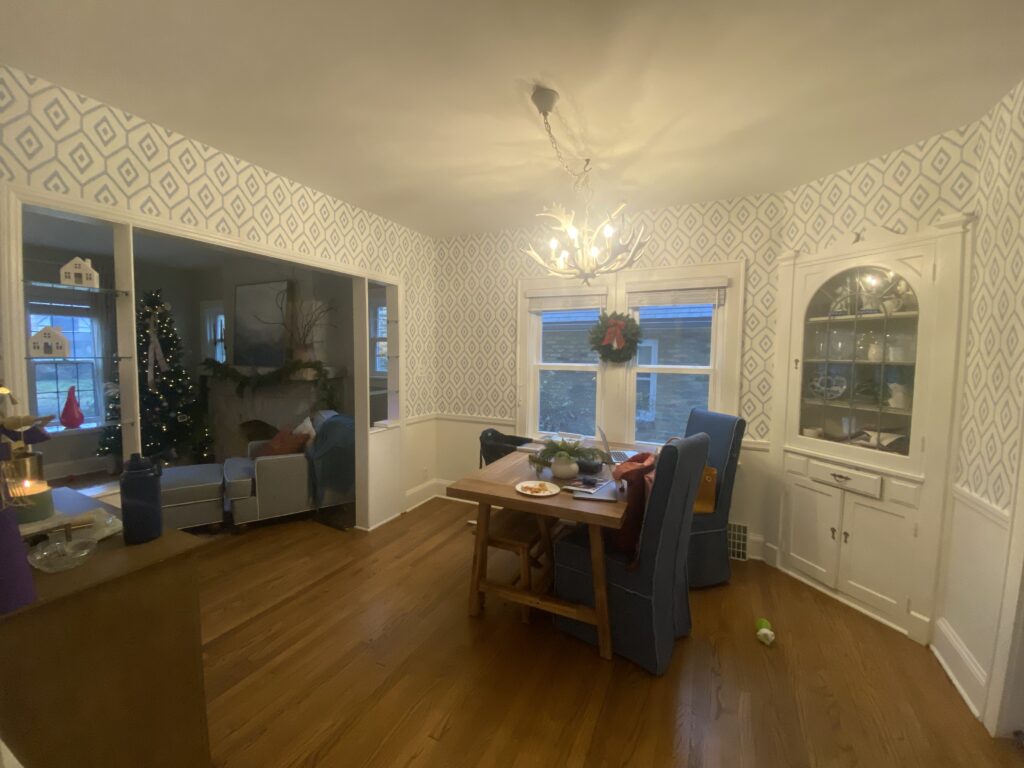 Where We Started
The last time we updated this section of our home, we went for a more coastal, light and airy look and feel. Utilizing white and blue wallpaper, antler chandelier, and white cabinets. Even though I loved that look for a long time, I needed a change and wanted to create something that reflected my current design style.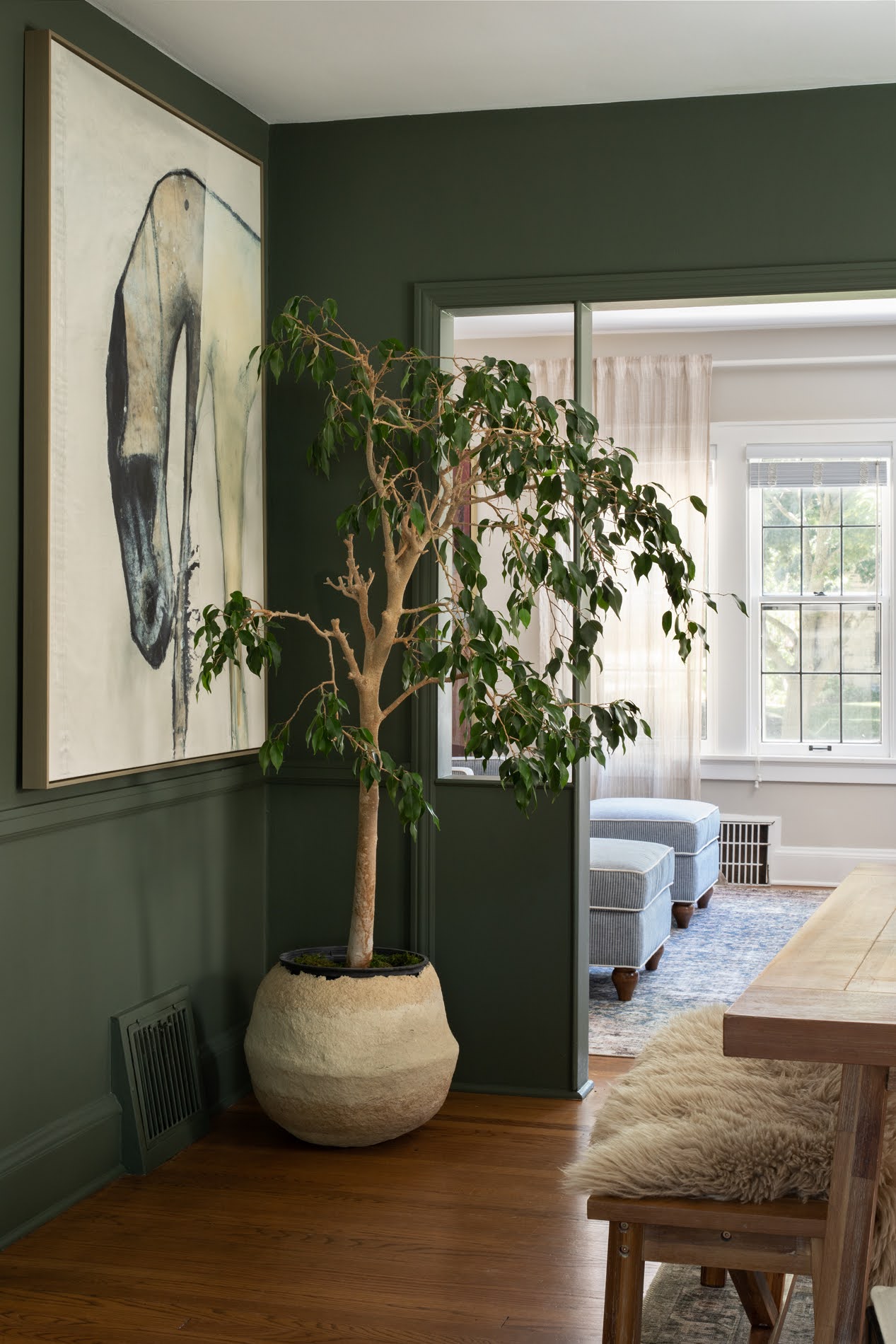 With a family of five, I ended up opting for a calming and relaxing hue, green! Decorating with green is so versatile and easily brings in the outdoors while creating a sophisticated, grounding space. 
We utilized the gorgeous wooden table that we had before and added in two different types of black accent chairs and a wooden bench for extra seating. Two with rattan and a padded seat and two Windsor style chairs.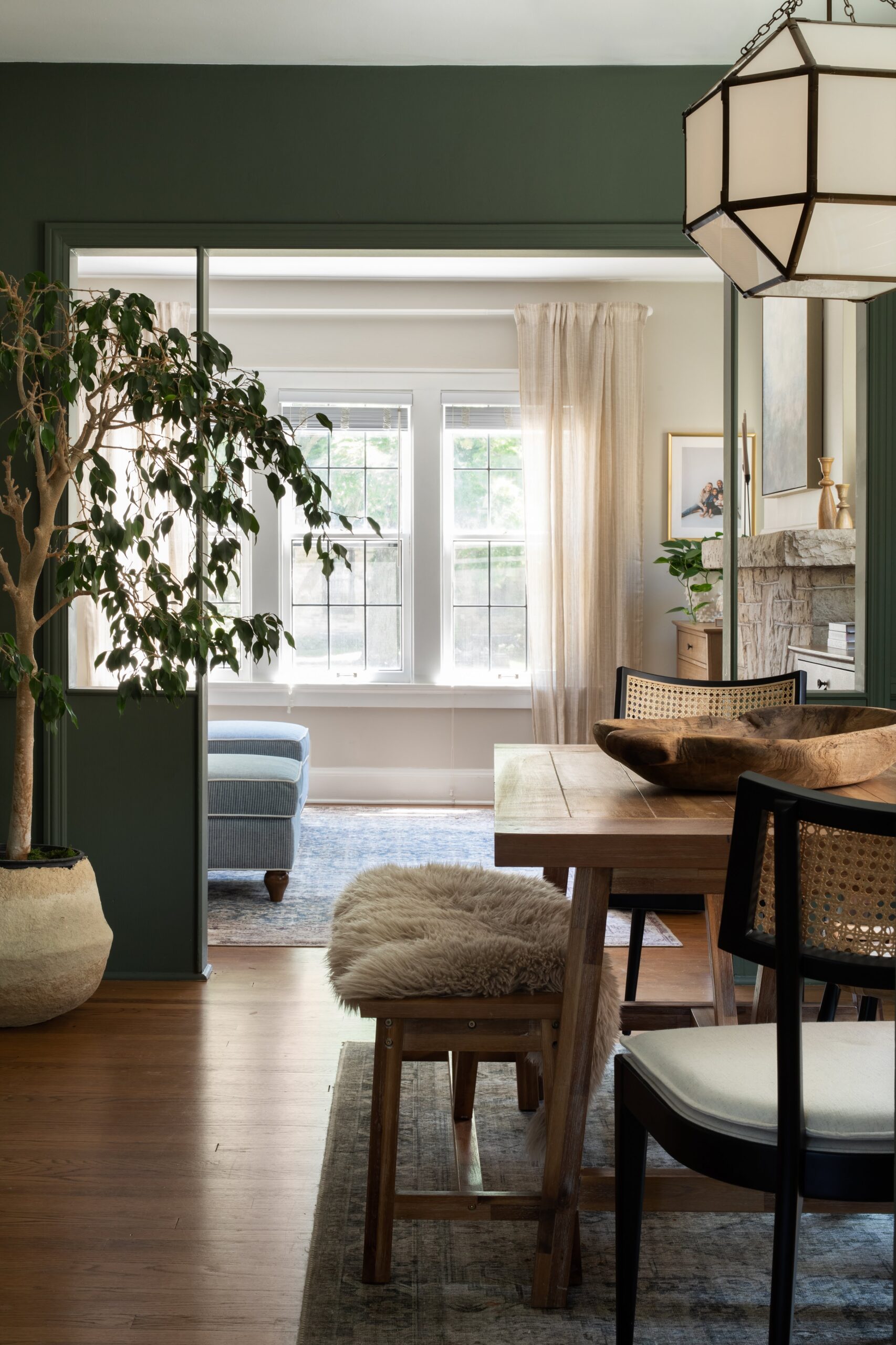 For the rug, we paid attention to our home's color palette that features blues, greens, creams, and neutrals. To help create cohesiveness, we selected a rug with blue accents to add similarity to adjoining rooms.
For lighting, we opted for this lantern from Circa Lighting!