Congratulations if you are on the verge of seeking out an Interior Designer to create fresh new spaces within your home!
Having a Designer work on the interiors of your home is not just a luxury but it's also really exciting. A lot of people love to design their homes themselves but there is nothing quite as special as having your own interior designer expose you to new interiors, decor styles and textures that suit you, your home and personality perfectly.
Interior Designers are extremely skilled and work with your lifestyles to not only create beautiful spaces but like us – a home that is functional, cohesive and thoughtfully-curated.
How to pick the right Interior Design Consultation?
If you have your personal design aesthetics and tastes decided, or if you need our help and expertise in defining your perfect style – interior designers love working with clients to find an ideal outcome.
It's suggested to start researching Interior Designers in the region in which you live, before going further afield. For example, we work throughout the States even though we are based in Milwaukee, Wisconsin and operate the majority of the time in the Chicago, Illinois, Wisconsin regions. It's always a great idea to search locally before heading Statewide.
Once you have picked potential designers, check out their interior design consultation services and see if it's something you would like to work with. Most interior design consultations consist of setting a meeting with you to discuss what services you would like to invest in, your ideal style and aesthetic, your budget, your preferred completion date and what functionalities you would love within your home.
We have a helpful article about Our Design Process which tells you a little more about what you can expect when working with us.
What to know about Interior Design Consultation Fees?
Interior Design consultation fees can vary between companies and designers. Typically an Interior design consultation fee ranges between $150-$500 per hour. Some designers may charge a percentage of the total cost of the project but it's worth asking about these fees initially when you seek out Interior designers to work with.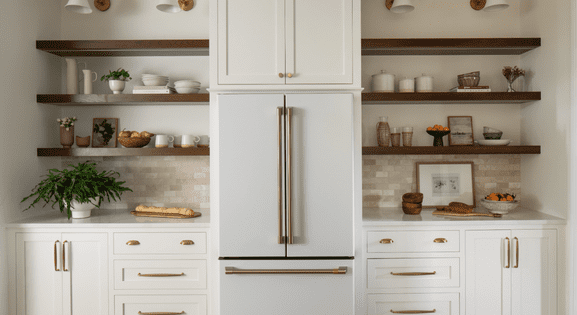 Be sure to search on google for an 'Interior Design Consultation Near Me'
Wherever you are in the US, be rest assured that you will always be able to find an interior designer. If you like the sound of the way we work, we love to work on interior design projects all over the United States. However, there are a lot of designers who prefer to stick to the region in which they are located. It's all about digging around to see what is available and what works best for you.
The best way to find an interior designer is to google 'interior design consultation near me' to find the most accurate services within your area.
If you're interested in working with us, meet and read all about our wonderful team here
What do Interior Design Consultation Services look like?
Researching Interior design consultation services can vary in what each individual designer or company offers. As an example, here is a brief indication of what we offer to guide you through what typical interior design services can look like….
The Consultation:
The first step to our design services is an initial phone call and questionnaire. During the call we really get to know what you are looking for in terms of how you would like to use your space more optimally, your design aesthetics, your hopes and dreams, likes and dislikes and if you are working within your space as well as living. Within the Interior Design Consultation we offer our ideas and design experience as well as discussing the scope of the potential project. During the consultation, we love to give as much awareness to the potential costs and development of the project as we can.
Once you know what a rough idea of costs and plan is, then you can start to think about if you would like to go ahead further after the consultation.
Getting to the starting point of hiring an interior designer can be lengthy, so make sure you start the investigation process early enough to make sure you allow enough time to get everything completed by your ideal completion date.
What is an Interior Design Services Contract?
An Interior Design Services Contract is a contract that you sign once you have decided on an interior design firm. This typically happens after the consultation and the contract will tie you into the specific firm of your choice.
The contract will outline an agreement between you and the design company and typically includes a detailed description of the scope of work, an intro to your company, pricing and fees, payment terms (including refund and cancellation terms), insurance policy, termination terms and a section that covers resolutions of disputes.
These are just some of the subjects an Interior Design Services Contract covers, however each design company can vary. Before agreeing to work with any interior design service, it's advisable to take a look at the contract after the consultation to determine if you would like to move forward with your chosen design firm.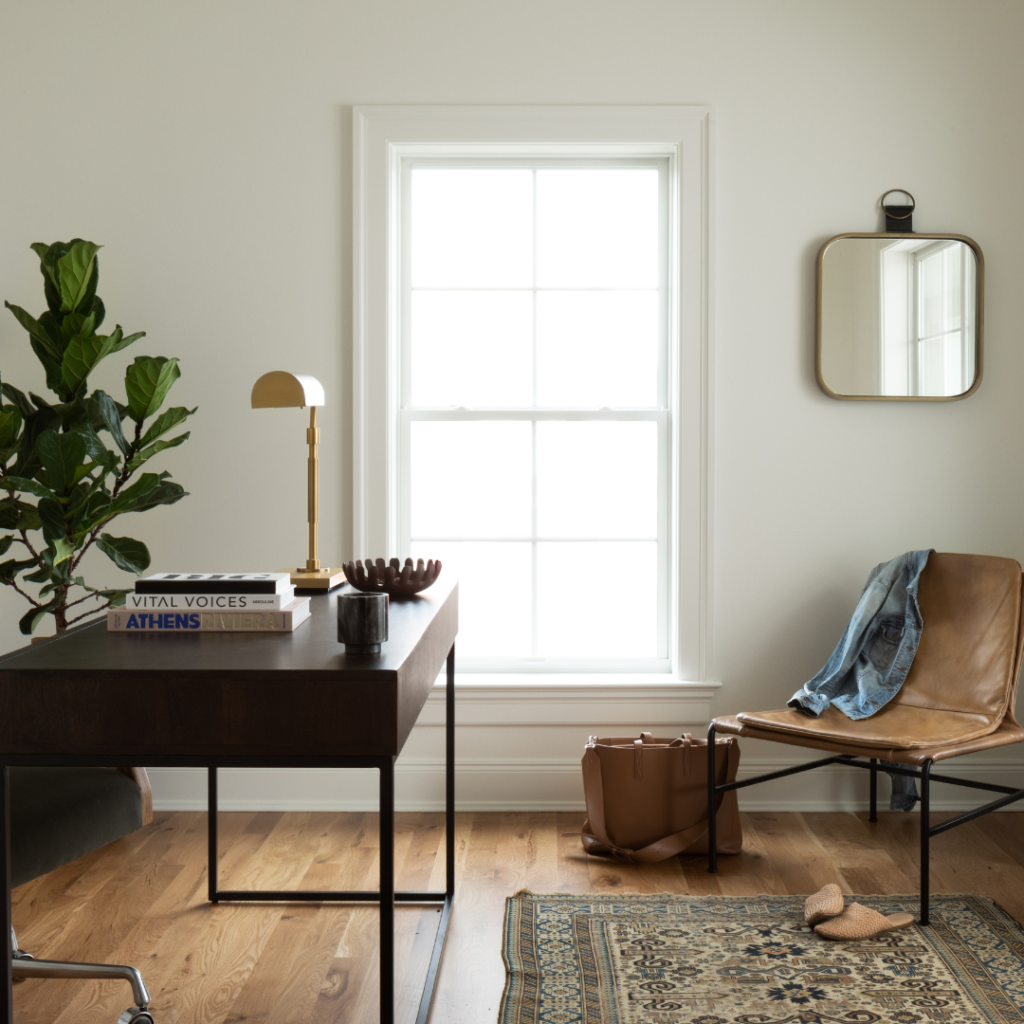 What happens after I have signed the Interior Design Services Contract?
Once you have signed the Interior Design Services Contract, varied companies will have different processes.
For example – our process is that we will discuss projected costs in more depth and provide an estimate of the scope of the project. Oftentimes, prices can shift during the project so it's always good to keep this in mind too. We make it our mission to always keep our clients in the loop.
Once we have discussed our workflow and reviewed the scope of the project with you, you will meet our design team and your assigned project manager. This is a great time to learn everyone's roles and responsibilities.
Feedback and homework is an important part of your journey with us and from that we will find out what your likes and dislikes are so we can really nail your project perfectly.
What we love to do with clients is create a client portal which includes all contracts, mood boards, invoices and schedules. This is an easy place for our clients to keep a track of what we are doing and a safe place to keep all information in one place too.
Once we have all this information down, we get to start sourcing furnishings, paint colors, artwork, lighting, window treatments, furniture layout plans and finding all the decorative items for your home. This is when the vision slowly comes to life and the exciting part of your journey really starts. We start to create a moodboard with all the information included and can show you the creations based on that. We love this part as much as our clients, because there are so many visuals, fabrics and textures to view and decide for your new space. It's a very exciting moment after the interior design consultation is complete.
After that there are a few more stages…. Read the rest HERE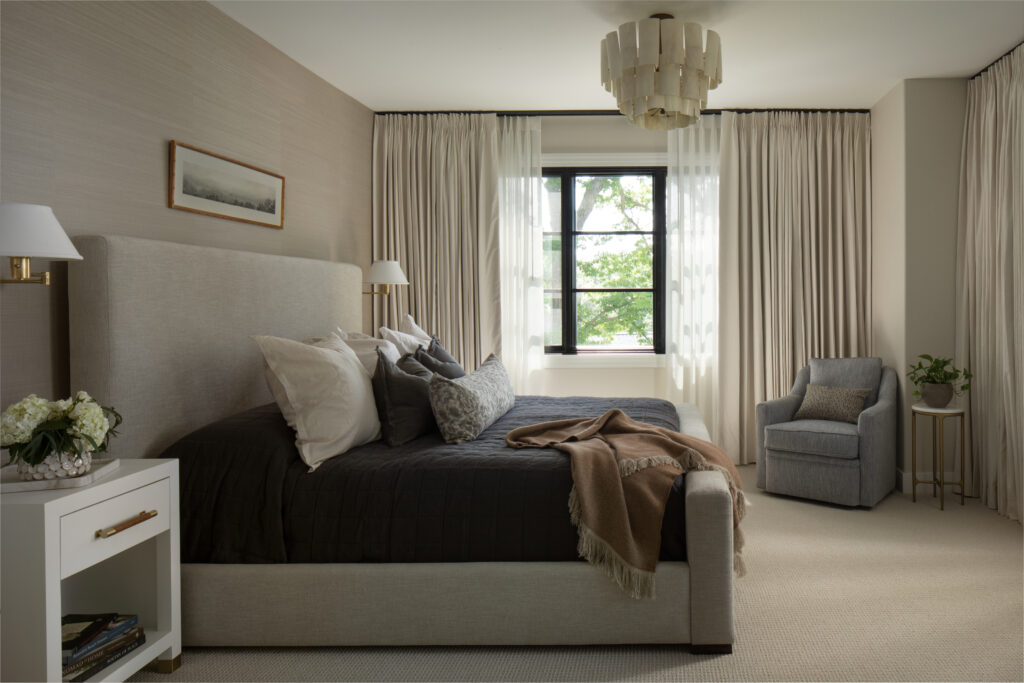 Why are our Interior Design Consultation Services different from the rest?
As you can see from above, our design services are very unique to other design companies. Our Interior design services and approach is to make your dream home a reality!
We pride ourselves on a deep understanding of the way you live inside your space, developing a thoughtful enduring design which is used to create a sacred meaningful space. Our mission is to curate an environment that meets your needs, reflects your lifestyle and inspires you daily. Our team is recognised for their ability to enhance a home based on a client's needs, lifestyle and tastes. This is why our Interior Design Consultation services sets us apart from the rest.
Our core values are:
We value our clients
Our services span beyond commercial and residential services
We provide an unbeatable concierge service which helps clients source unique pieces of furniture and decor
We treat all our clients the same, regardless of budget
We pride ourselves on making all our clients feel special and love to remove any stress the client is feeling throughout the process
We welcome all new clients from families, business professionals, new home buyers and beyond.
We operate from a friendly, warm, approachable and relaxed standpoint, not from a controlled position
To inquire about our interior design services or book a consultation, fill out a Design Inquiry Form and one of our designers will be in touch.