Let's face it, renovating or remodeling your home can be an overwhelming process. There are tons of things that you need to do and decide while making sure it fits your vision and is actually functional and works for your family's lifestyle. If you're considering a renovation or remodeling your home, but are unsure if it is worth it to hire a designer, we are sharing five reasons why working with a designer is worth it.
1. Save Time
As an interior designer, we know the ins and outs of renovating and remodeling a home. Even if you are working with a trusted contractor, renovations can be difficult to manage alone. A benefit of working with a designer is that we help you with the project from start to finish, making sure that you are getting the best results for your money, saving you time and the effort that you would spend researching on Google. Designers have the knowledge and experience to guide you through this process with ease!
2. Past Experience
Our project management experience means you get the benefit of our expertise without having to manage the project yourself. We also have a dedicated project coordinator who is in charge of your job from beginning to end. This person will be there for you throughout construction and will work closely with you throughout the project as well.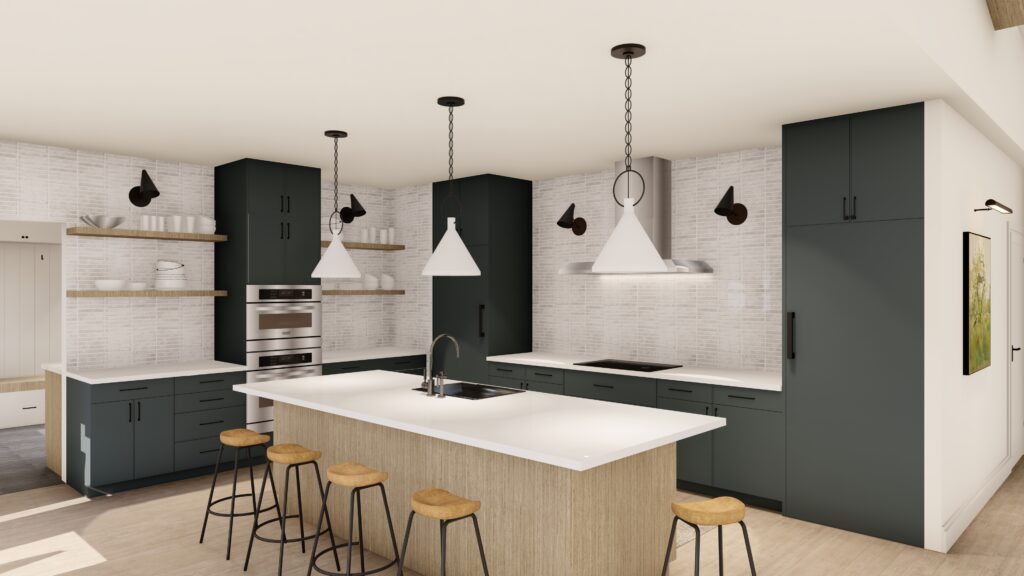 3. Cohesive Design
When it comes to renovating your home, you want to make sure that your home is cohesive. To do this, we create a solid design plan before construction begins. We use our knowledge to help our clients choose materials, textiles, and spatial decisions so they can make the most out of their budget and create a gorgeous home.
4. Save Money
Our team checks in and inspects the work of trades and subcontractors at least once a week to make sure everything is going according to plan. With our experience and knowledge, we can quickly spot mistakes and have them corrected right away, saving you money down the line.
5. Help with Decisions
When you are renovating your home, there are thousands of decisions you need to make. A designer takes on a majority of these decisions, while you weigh in on the most important ones. We value our client's opinions and feedback, and we want them to focus on the decisions that create the biggest impact. We completely understand that minor details are pivotal when it comes to creating good design, but our clients trust we are making those choices with their best interest in mind.
If you'd like Stone House Collective's help with your upcoming renovation, contact us today or fill out our design inquiry.
LIKE THIS POST? PIN IT FOR LATER!