Have you ever heard that you can't have a nice, luxurious home because you have younger kids? I know I have! At Stone House Collective, we don't believe in that narrative. We have done a lot of designs for young families, and as a mother of 3 kids myself, I know for a fact you can have a beautiful home that is functional without compromising style!
Here are five essential tips for creating a family-friendly home.
1. Think of Functionality
When we start working with a new client for a design project, we know how important it is to fully understand their lifestyle, so we can design accordingly. This information allows us to create a space that functions based on your unique needs and desires. If you are a family with young children, we will likely choose decor or furnishings that fit that. For example, we likely wouldn't recommend a glass and metal coffee table if you have toddlers running around! These small details create a room that is functional, aesthetic, and one you can appreciate!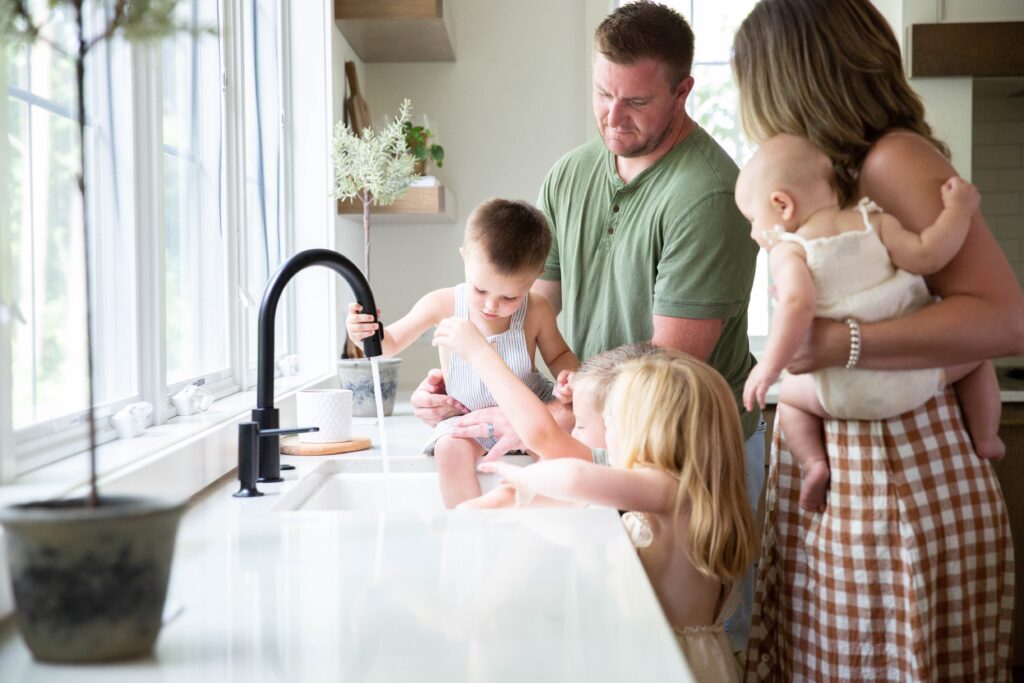 2. Pick the Right Materials
Choosing the right materials or finishes for your home is essential. There isn't a right or wrong answer, but each household will have to decide how much maintenance and cleaning they would like to do. A great example is purchasing a vintage rug made from handmade wool. These tend to be a bigger investment, however they last a very long time, are durable, and resistant to stains.
3. Choose Fabric Wisely
Choosing the right fabric for furniture depends again on your lifestyle and family's needs. We like to choose performance fabrics that are color-fast, durable, and can take a beating. Fabric technology has come a long way in the past couple of years, so that you can get the look you want without sacrificing durability.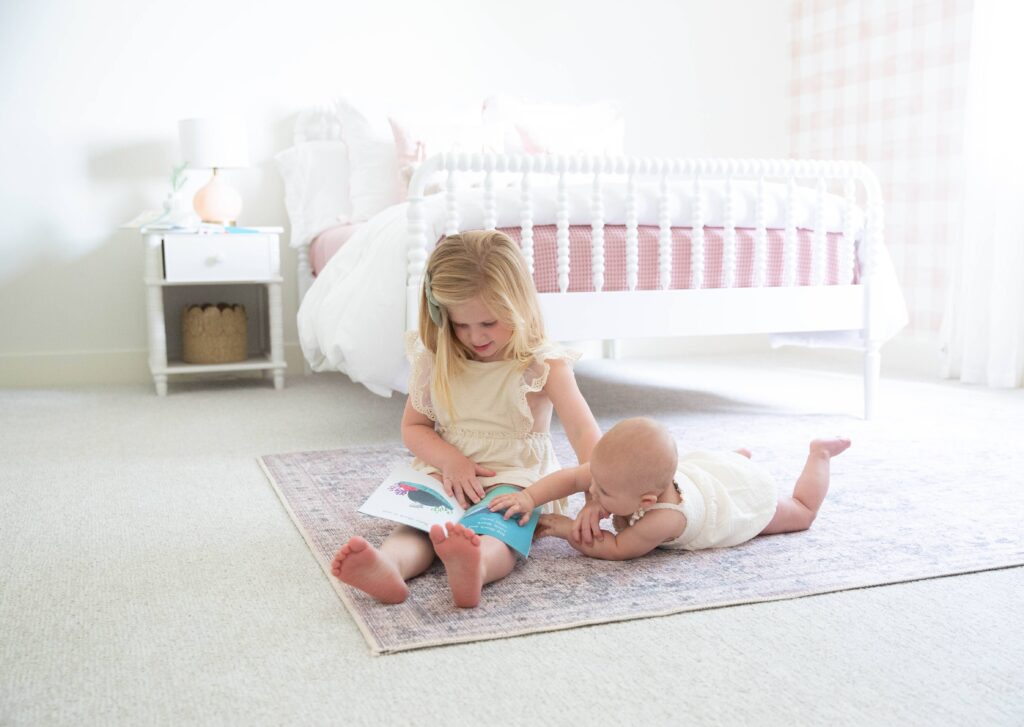 4. Select Furnishings
Creating a home that is family-friendly you need to be mindful of furnishings. For example, if you have young kids you will want to veer away from anything with sharp edges or pieces that are very delicate. Instead of child-proofing a space, we choose items that are sturdy and/or that have soft or rounded edges!
5. Savvy Storage Solutions
Depending on the layout of your home, there are a lot of ways you can get creative with storage in your home. From using an extra cabinet in your kitchen for art supplies to selecting furniture that has extra storage are great ways to maintain your space and reduce clutter!
Interested in learning more about our design services? Fill out a design inquiry.
Like this post? Pin it for later!