"The house looked outdated and hidden behind bushes and trees but I saw potential in the property and it was ready for new life"
To commemorate our 5-year anniversary of Stone House Collective, we have created a very special article devoted to #TheLancaster Investment property!
We follow our Founder Anna Franklin, on her personal journey in discovering and acquiring The Lancaster, how and why she invested in it, her passion and commitment in building a strong and diverse portfolio, giving the property new life and why her new avenue of investment is an exciting addition to her existing portfolio. The article will also highlight Anna's commitment, dedication and expertise into creating exceptional spaces that stand the test of time.
Step inside this intriguing yet heartening journey of The Lancaster…….
Located and hidden discreetly behind bushes and trees in the suburban Wisconsin neighborhood of Whitefish Bay a stone's throw away from tranquil Lake Michigan, Anna came across this 1937 property regularly on her daily activities.
Whitefish Bay is an affluent neighborhood that sits graciously near Lake Michigan. It is named Whitefish Bay because it's renowned for its commercial fishing as well as the bounty of whitefish within its waters.
This charming property is nestled within its cute streets and had caught Anna's eye from the offset. Investing in the right property had always been a goal of Anna's and this particular property proved to be the perfect fit as well as show masses of capacity.
Three bedrooms, a large basement and stunning sunroom embody the property boasting its potential. Anna named the property 'The Lancaster'.
Anna's initial plan for the property was to become a rentable AirBnB, so that family, friends as well as people vacationing to the region could stay within the property. Whitefish Bay is a prime location in Wisconsin as well as a neighboring suburb of Milwaukee.
This idea, however, quickly transitioned into becoming a rental property for new families looking for their forever home and needing a temporary space prior to finding one. Renting this way seemed like a much better fit, causing less turnover of visitors as well as creating a beautiful home that families can enjoy whilst searching for a family property to buy.
Whitefish Bay offers great school districts ideal for newer families as well as a perfect home base to explore Wisconsin, Lake Michigan and its gorgeous beach towns that dot the lakefront.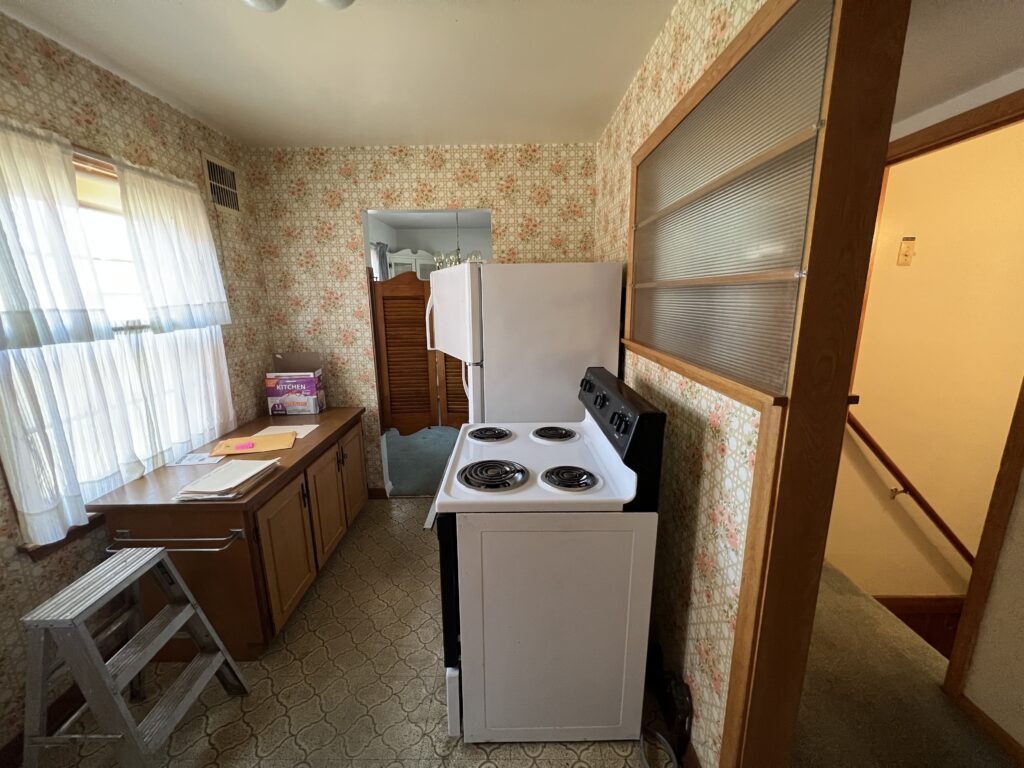 Anna's development of The Lancaster has already started in leaps and bounds. Ripping up the carpets and peeling away the wallpaper are the first steps in transforming this space to her new vision. The carpets have revealed beautiful natural wood floors which are being sanded to create a modern look.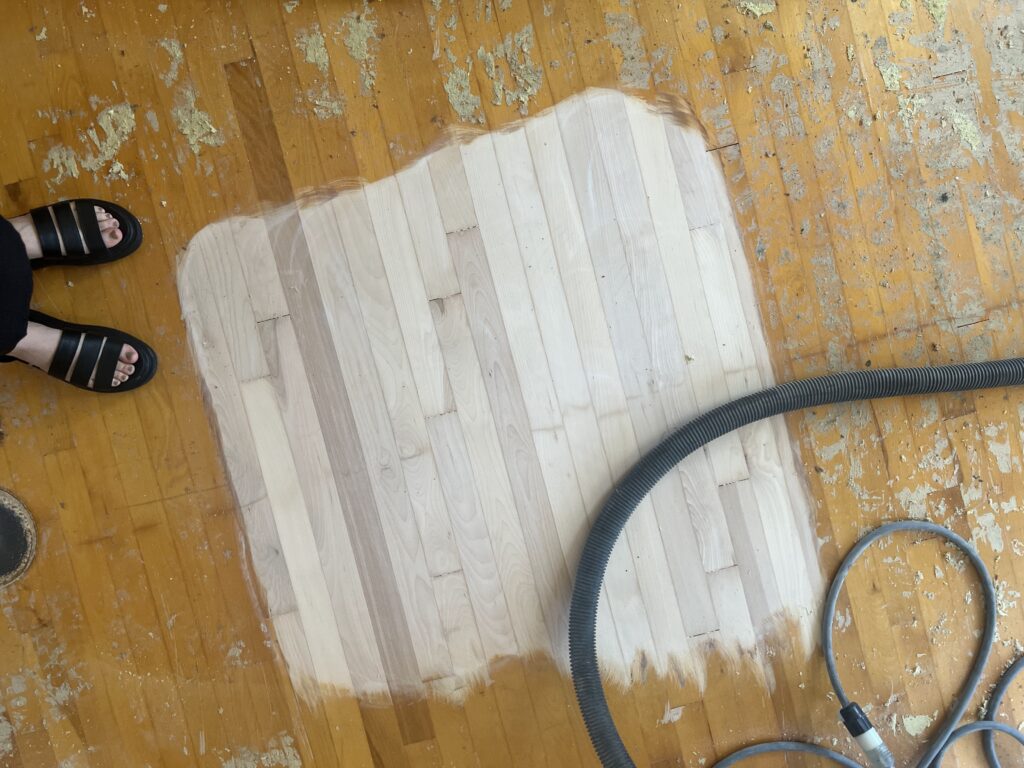 The trees and bushes have been extracted as well as the outdated shutters being removed. The house exterior will also take on a brand new look which we will reveal later in this article.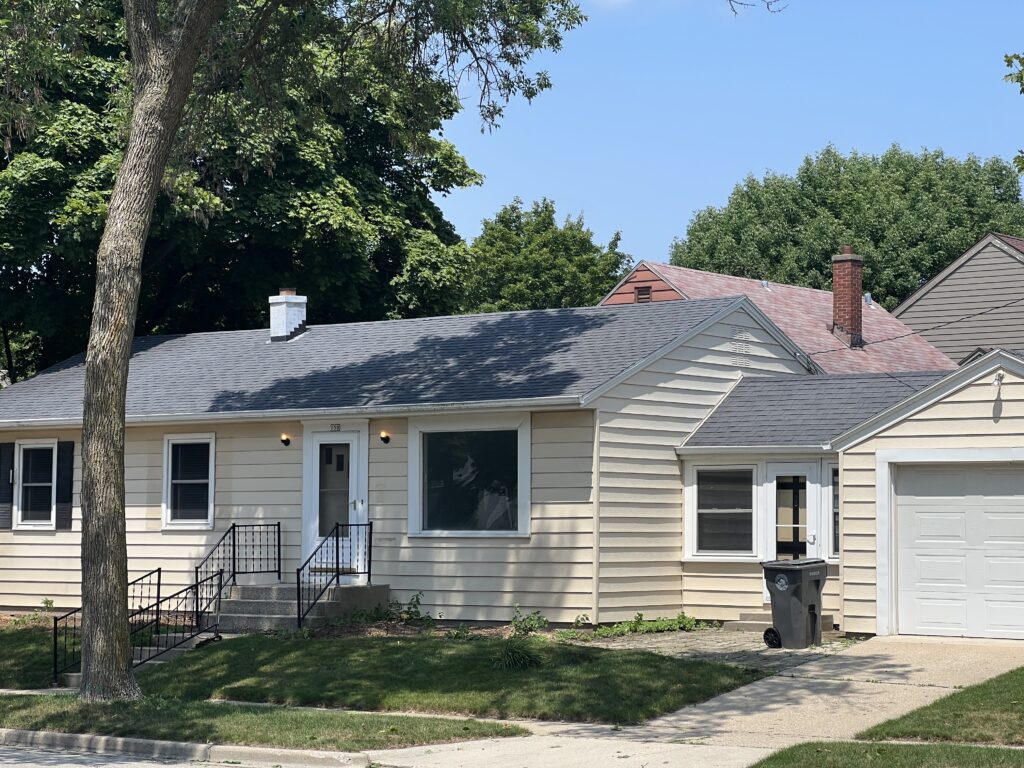 Throughout its renovation, The Lancaster continues to show its historical past. Vintage tiles of martini glasses are exposed under the old blue carpet, proving this property had many a story to tell from the 1960's and 70's in its heyday when it was fashionably stylish.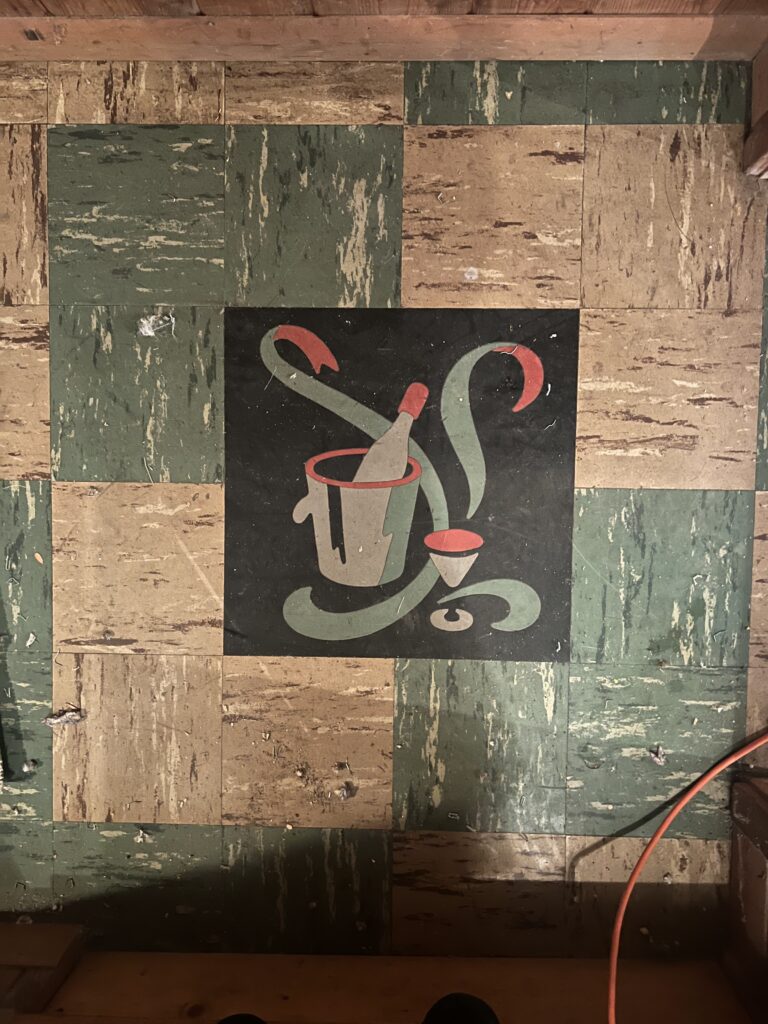 Here you can see Anna choosing the perfect stain for the wood floors. It's an important step in creating the vision she has for The Lancaster. Natural wood flooring is rare so exposing this excellent-conditioned flooring underneath the carpet was a dream.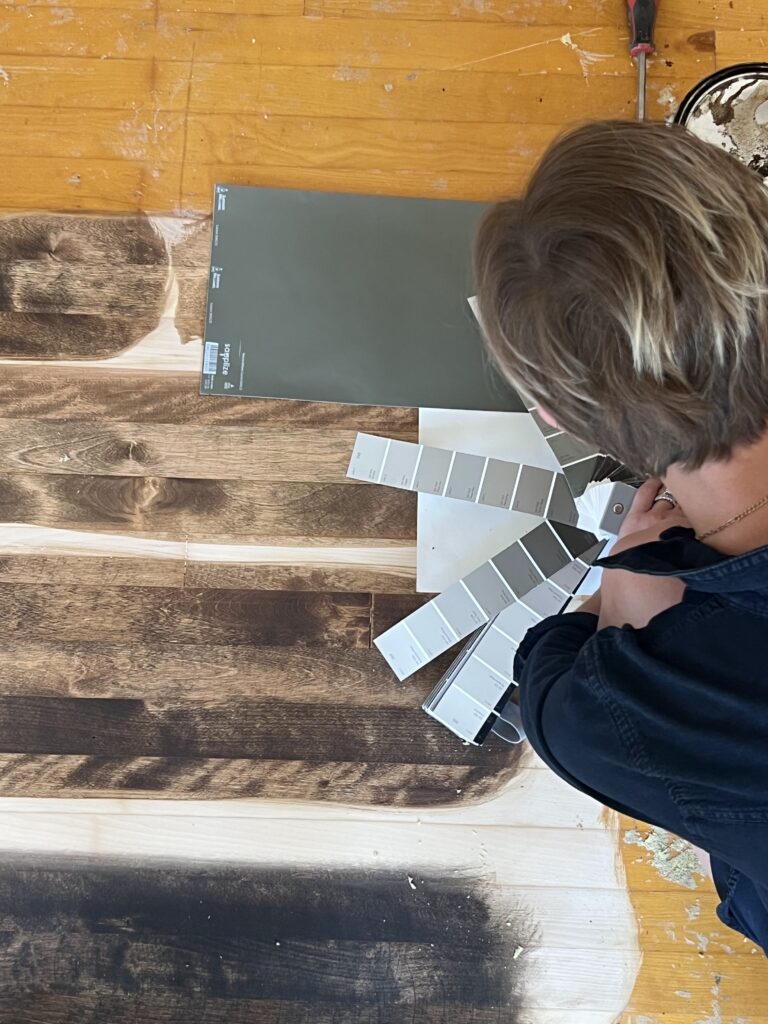 The Lancaster's main bathroom is old-fashioned, however there are still some interesting elements that Anna will be keeping. The yellow bathroom tiles will used in the new bathroom immersing the old with the new whilst keeping aspects of nostalgia to the property, allowing its authenticity to shine through.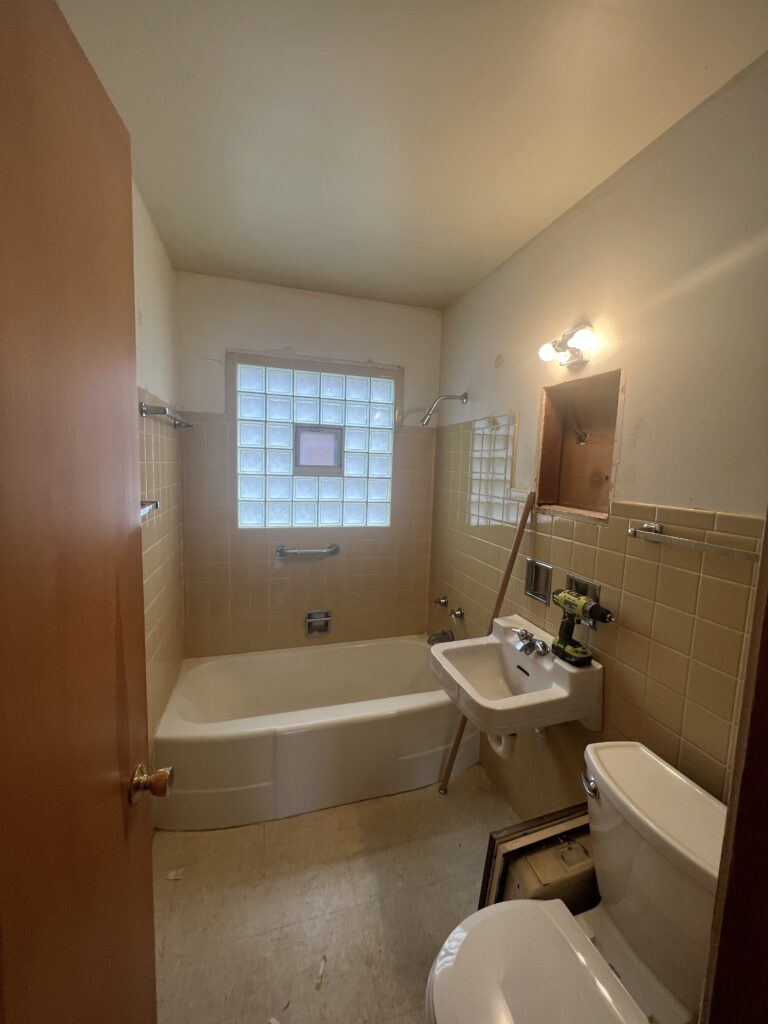 The exterior of The Lancaster is taking shape and here is a sneak peek of the concept Anna has in mind for this beautiful-home-to-be. A modern but dark wooden door will be exchanged with the old door, lighting placed either side. A selection of bushes and planters will line up the exterior entry elegantly giving it a uniform but stylish look. Planters will be able to climb the walls of The Lancaster enabling the property to immerse itself within the charming landscapes of Whitefish Bay.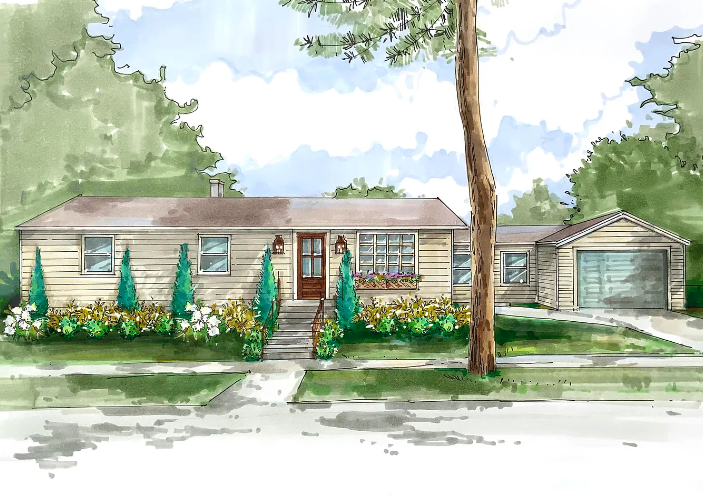 The Lancaster property is being developed rapidly and will be completed by the beginning of September and available to rent from Friday September 15 2023. If you are fascinated by The Lancasters development journey, here is more about the property so you can decide if this dream home might be right for you and your family.
Located on 150 E Lancaster Avenue in Whitefish Bay, Wisconsin. Anna worked hard to create this designer home which is set perfectly within this quiet, safe and friendly neighborhood. There aren't many properties that are designed and transformed to rent by Anna, making this home particularly sought-after.
This first floor family residence has now been freshly painted with a continuation of hardwood floors throughout, spacious designer kitchen – upgraded with custom cabinetry and stainless steel appliances. All rooms are being spectacularly remodeled offering its future tenants an impressive blend of comfort and sophistication, an abundance of space, freshly fitted lighting, a brand new stained wood front door, manicured exterior, three generous sized bedrooms, one beautifully designed bathroom, a stunning breeze way, sun room, large designer kitchen and entertainment room – all of which are immaculately interior designed and hand picked by Anna. Not to mention the attached garage which is accessible from inside of the home.
Ready to experience The Lancaster in person? Call (414)-446-8411 to schedule a private tour or follow this LINK to see more.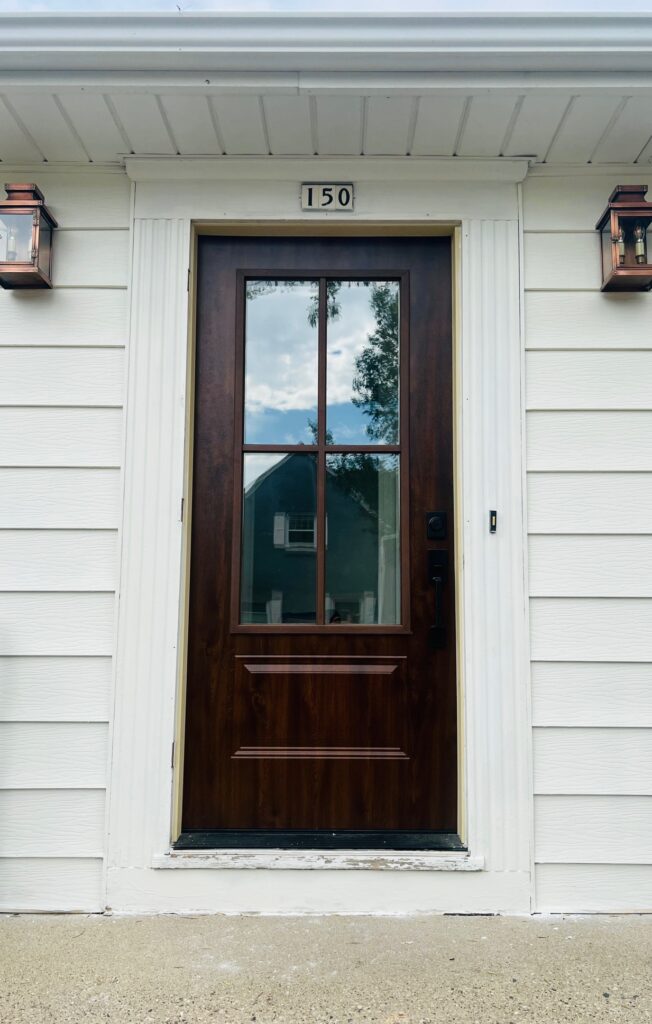 The Lancasters exterior is really taking shape and the beautiful bespoke wood front door has taken center stage as the focal point of the house, bringing attention to the stunning entryway. Lights either side of the door will be switched on throughout the evening giving the property a beautiful glimmer of light which can be seen from afar.
Every room has been painted now and Anna's choice of striking cabinets have been inaugurated into their designated places. The counters will be put in soon and we'll be excited to show you their reveal here, as well as our Pinterest page and IG page. Keep following this article to see more inspiring work on The Lancaster.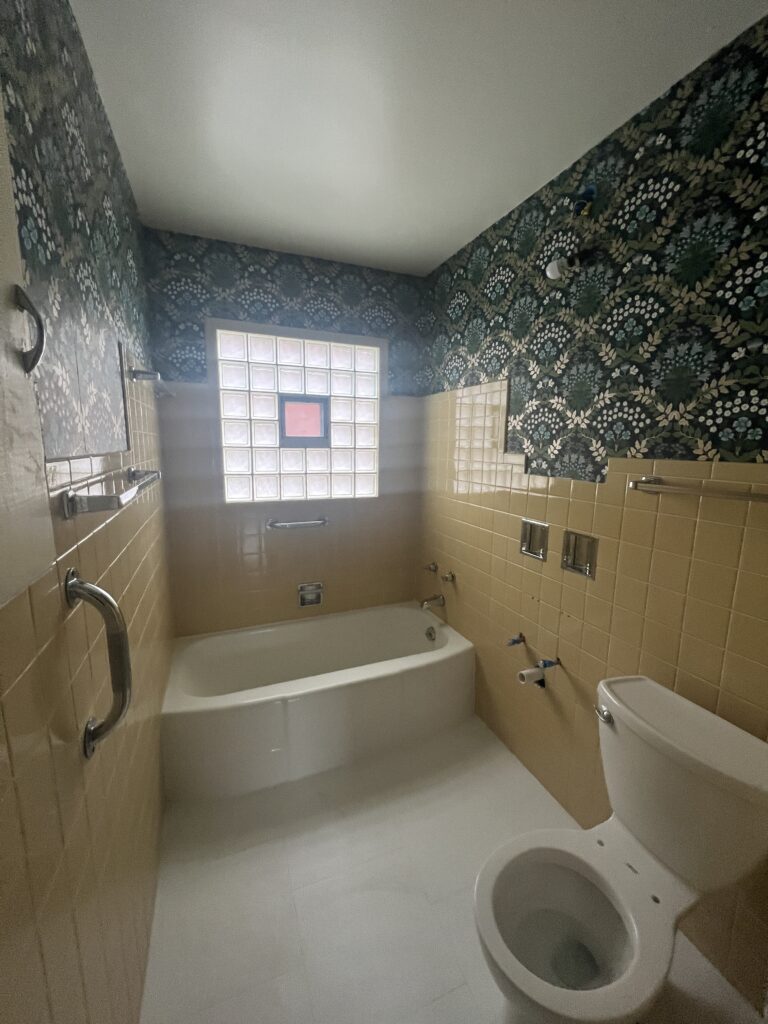 The Lancaster is being transformed quickly and updates to the bathroom are being modified as we speak. Anna chose to keep some of the wonderful originalities of this unique small bathroom. The original tiles and layout will be kept as it was. However, Anna has picked a bold bright print for the wallpaper. We cannot wait to show you the end result of this intriguing room!