History of Milwaukee Home Styles
The Milwaukee home has many incredible and intriguing styles which we will explore further in this article. 
Milwaukee has roughly 130,000 homes, most of which encompass certain architectures and styles that are definitive to the region. Milwaukee's residential neighborhoods form an interesting circle around the city center, particularly similar to the circles you find within a tree. 
Each circle of neighborhoods shows us evident patterns of particular homes that reflect styles of houses dating back in history, from styles throughout immigration, civil rights and even the war. 
What makes a Milwaukee home definitive isn't just about the exterior but also the interior too. This goes for wealthy home architecture as well as working class builds. 
Each and every Milwaukee home is important to its historic setting. The Milwaukee home shows us through its colorful past it remains as one of the most inspiring cities to live in architecturally. What's interesting about the Milwaukee home is that every home has a story to tell which is really captivating and adds character and depth to each build. 
If you already own a Milwaukee home or seeking to buy, you may know or come across these three popular styles of Milwaukee homes:
The Bungalow – The classic Milwaukee bungalow attracts many home buyers because of its original style and beautiful charm. Built throughout the 1900 and 1925 era, these classic Milwaukee buildings are a staple of the region. However, the style initially originated from India and is also designed in light of the famous Chicago bungalow. 
The Ranch – The Ranch style house is a common home situated typically within the suburbs of Milwaukee. Also known as 'ramblers' they are usually only one story high. These homes are very historic and particularly popular during the war. They are extremely renowned within the Milwaukee region. 
The American Foursquare – The American Foursquare homes are famed within Milwaukee. Shaped like a cube, large in size, with peaked roofs and generous sized porches. These Milwaukee homes were extremely popular during the 1890's to the 1930's Victorian era.  Their architecture was regularly branded as 'plain', however these builds are what we call 'beautiful' nowadays. 
Milwaukee is a true hub for design and decor. Milwaukee homes thrive on great taste and style. Whether you are searching for something unique, extraordinary or classic – Milwaukee is leading the way.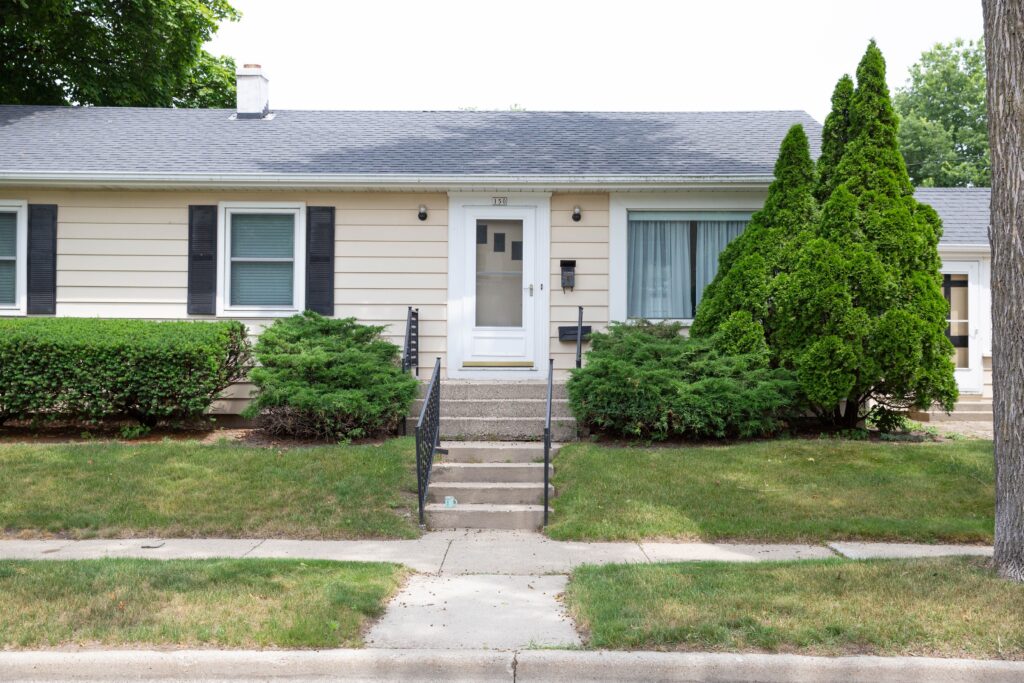 Let's talk about Milwaukee home decor a little more…….
Why is our Milwaukee Home Decor different from others? 
Being based in Milwaukee and operating as an interior design company for over five years – we have a great take on what works well within a typical Milwaukee home, especially when it comes to interior design. We get to learn about what our clients love and desire, whilst offering our unique expertise – which is a winning combination when creating their perfect home.  
Milwaukee tends to get a little overlooked by its bigger brother, Chicago but this classic city holds its own when it comes to Interior design and packs a punch in exceptional home decor. This city thrives on its rich history and uniqueness. It is home to a vibrant art scene which is evident when visiting. Its thriving eateries, street art and intriguing architecture all play a part in why so many people love living in this exciting city. Let's dive in and take a closer look at Milwaukee home decor in more detail…..
Milwaukee Home Decor: Rugs
Adding flair to your rugs is a favorite go-to within a typical Milwaukee home. Rugs are a great way to bring personality to your rooms as well as adding variation and a subtle uplift. A rug can also make or break a room and when it comes to designing home decor, we know how to do it perfectly. To freshen up your home, we suggest going for a rug that fits the size of your room as well as compliments the colors of your furnishings too. 
The classic Milwaukee home loves vintage rugs and so do we. Combining a mix of new and old is a great styling technique we always choose to go for. If you are on the outlook for an authentic vintage rug, it should be between 25 to 100 years old. A lot of rugs are made to look 'vintage' but are newly manufactured which proves that it isn't an original classic piece. More on that here. 
Rug placement is also really important when designing rooms. There is a certain technique that we love to use which will definitely help you place your rugs exquisitely within your home. The Do's and Don'ts Of Rug Placement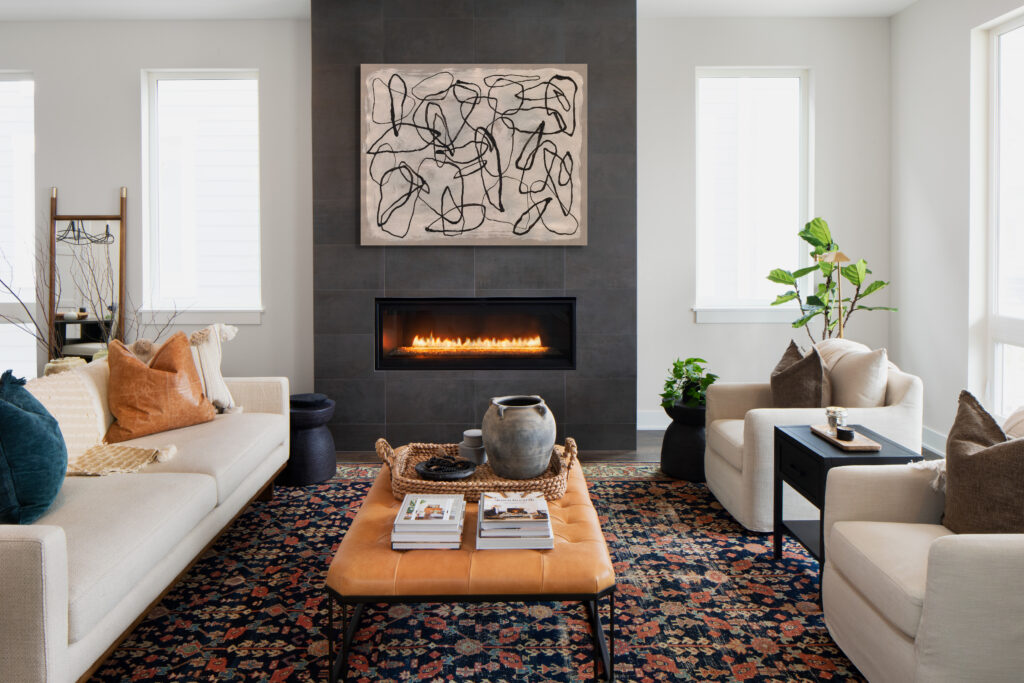 Milwaukee Home Decor: Colors and Tones 
Milwaukee homes love cool colors and tones on the walls. Shades of white don't have to be stark, they can be warm and comforting. There are so many variations of whites that look amazing. 
We love to style our homes with natural muted tones that allow the furnishings and decor to shine. Shades of granite dust, neutral whites and sleepy hollows are popular for the Milwaukee residents. Why not experiment with varied shades of whites and see what works. We have pinned the most gorgeous wall color shades on our Pinterest page here. Take a look and be inspired! 
Carefully considered wallpaper is also a popular choice within the Milwaukee home. Wallpapers can really transform a space and give it a completely different ambience whilst fitting perfectly with your personal taste. The great thing about wallpapers is that you don't have to commit for a long period of time, you can have a great relationship with it for a few years until you are ready to say goodbye and move on to other looks and styles. 
Milwaukee is a lover of the arts which reflects within its home interior. That's why wallpaper always fits so perfectly into Milwaukee home decor, because people dare to try new and exciting ways to transform their spaces. 
If you are considering wallpaper within a specific room, we can assure you that there are so many wonderful options to try.  There is always wallpaper to match your unique style and furnishings, from subtle to vibrant and everything in between. 
Here are 4 reasons why you should consider adding wallpaper to your home to see if it's something for you….
Wallpaper captures your individual style perfectly 
Contrary to what people say, wallpaper doesn't need to overwhelm 
Milwaukee Home Decor: Coffee Tables 
Coffee Tables can be a great feature in any living room and the people of Milwaukee love them in their homes. With so many styles and textures available it's easy to pick a coffee table that suits your home, but once the coffee table arrives the big question is, what to place on it and how to style it? 
Coffee table decor can be tricky to get right, as there are so many varied items and components to choose from. Should you go for flowers, plants, strategically placed fashion memoirs, clay bowels or beautiful magazines – what to choose? 
Depending on your personality, many items can suit your coffee table decor. Your favorite books, souvenirs, beautiful trays, candles, plants and greenery or memorabilia. Coffee tables are great to keep presentable so that they always look tidy and intriguing. They can be a great conversation starter when inviting guests over too. Our advice is keeping colors neutral, consider using a variety of table heights as well as trying new items to see what works.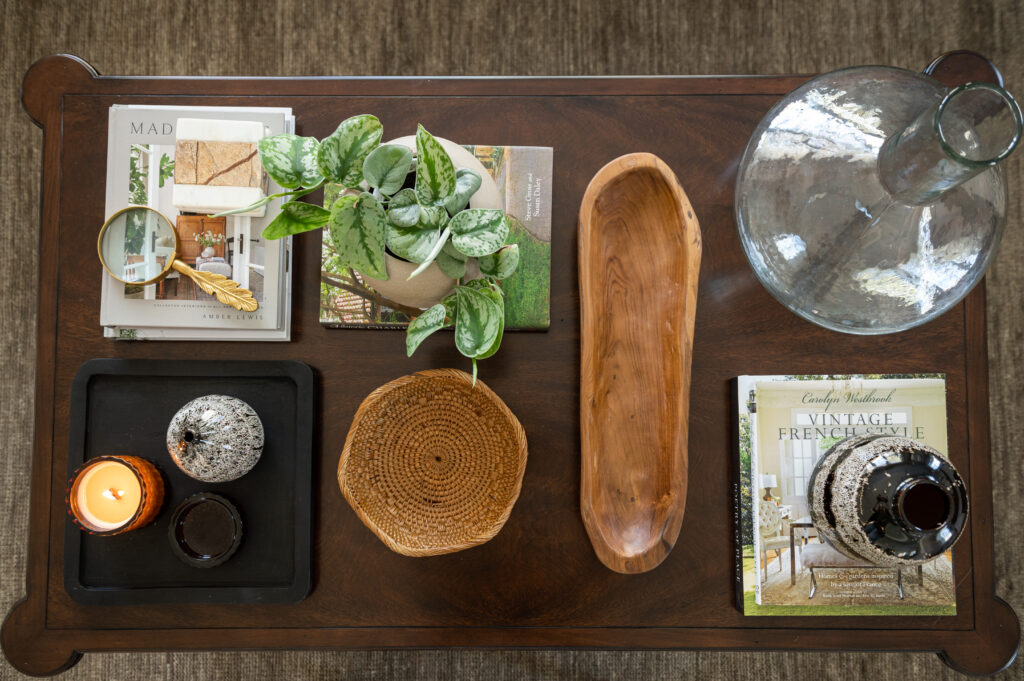 Milwaukee Home Decor: Go Eco-Friendly
A lot of our Milwaukee clients strive to live in a home more sustainable and eco-friendly as they did before. An eco-friendly home is definitely emerging more and more in the Milwaukee region and we love that. We are true advocates for a more sustainable life and if we can start within the homes we design, then all the better. 
We have so many great tips on going green in your home, which are simple and easy to achieve. Check them out here: 8 Ways To Create An Eco Friendly House. 
If you are considering going green, we have just the advice for you. 
There are a combination of big and small steps that you can opt to do to upgrade your home to be more sustainable. Our biggest tips are so easy to follow and perfect for the modern Milwaukee home. 
Buying fewer new items, recycling or upgrading old decor items is a great place to start, choose eco-friendly wall paints and wallpapers, opt for solar panels, take recycling seriously, change your light bulbs to LED, make your outdoor space kind to the environment – grow vegetables, herbs and fruits. Cutting down on single use plastics is also really easy too. There are so many little adjustments you can make to get your home to become that little more environmentally friendly than before. 
If you are already a Milwaukee home resident or thinking about moving to the Milwaukee area and in need of an Interior Designer for your home. We could be your perfect match. Take a look at the variation of services we offer HERE. 
If you are looking for visual inspiration, take a peek at our Pinterest board as well as all our news of everything currently going on in the world of Stone House – Instagram.