Nothing adds to the style and comfort of your sofa like a well thought out pillow arrangement. But not all pillows are created equal. The shape, size, color and pattern of your throw pillow inserts can make or break your sofa's look. Today I am sharing three must-know tips so you can create the perfect sofa pillow arrangement!
1. Create a Cohesive Color Palette
To create an aesthetically pleasing arrangement of pillows, start by choosing a color palette. The easiest way to do this is to look at the decor and colors that are already in your space. If you are working with neutral tones in your furniture and upholstery, this will be a little easier than if you have a busy or bright color scheme going on. Once you've decided what colors will work well together (and have chosen the sofa that's right for this job), start by grounding it all with one of those dark hues as an anchor. From there, keep mixing in pillows that echo similar shades while adding pops of accent colors. This will help tie together all of your throw pillows into one cohesive look.
SOME OF OUR FAVORITE PILLOWS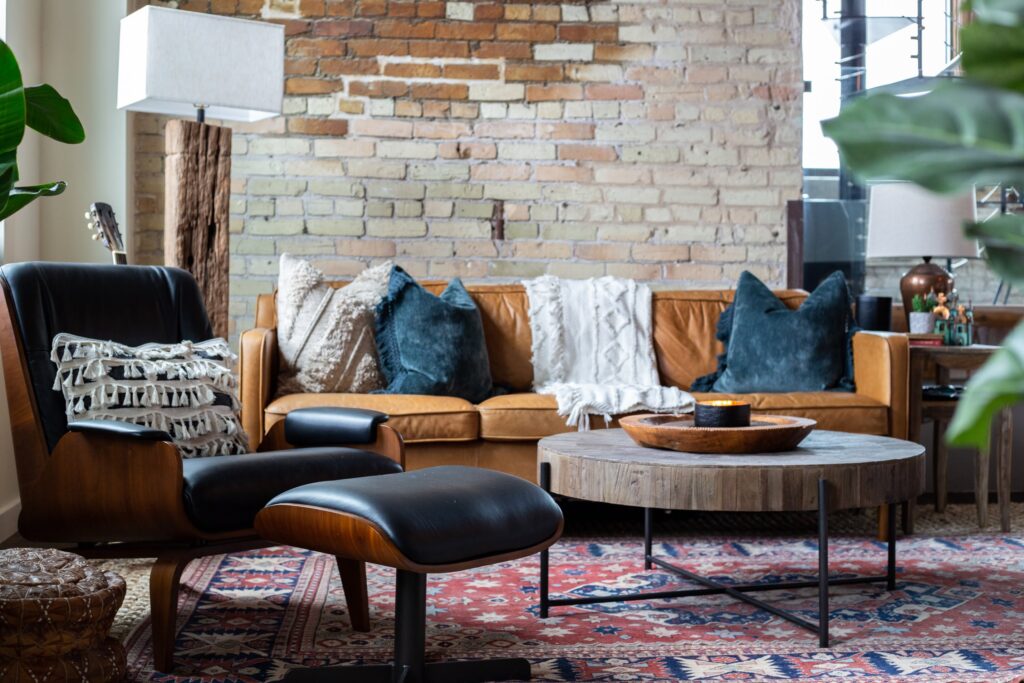 2. Arrange Pillows by size
When arranging your pillows, it is important to keep the size of each in mind. The largest and most prominent pillows should always be placed on the outside edges of your sofa. This ensures that they will be visible from a distance and serve as an eye-catching focal point for your decorating scheme. If you have more than one large pillow, consider placing them together in a stack or cluster so that they appear unified as well as balanced with smaller cushions on either side of them.
It is also possible to mix up different sizes within one cushion grouping if desired—for instance, if you have three medium-sized cushions arranged at one end of the sofa while two larger ones take center stage at another corner. However, do not overdo this method by filling every inch with different sizes; doing so may create an awkward effect instead of making things more visually interesting!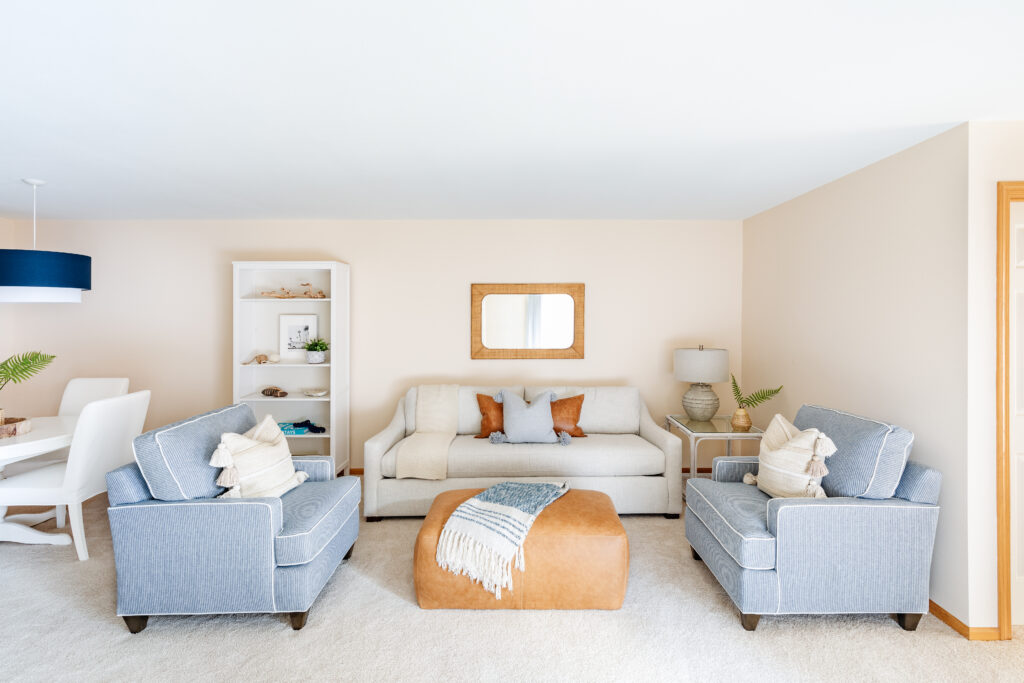 3. Vary Patterns and Solid Pillows
You can create appealing contrast by pairing a solid-colored pillow with a pillow featuring eye-catching designs, or keep no two pillows the same for a truly eclectic mix of complementary patterns. Large patterns mixed with smaller scale patterns create a balance within the composition; it helps ground your scene. We like to recommend choosing darker, deeper patterns for the throw pillows on the outside of the arrangement and lighter, more decorative patterns for the inward pillows.
Now know all about how to arrange your pillows in a way that will look great and feel comfortable!