Disclaimer: This post contains affiliate links, meaning that if you choose to click through and make a purchase, I will receive a small commission at no cost to you.
We're so excited to share our latest project from our Franklin Refresh Project! We've been dreaming of a cozy, colorful bedroom that we could spend hours lounging in and getting ready (and sometimes even doing work) in. And now we have it—and you can too!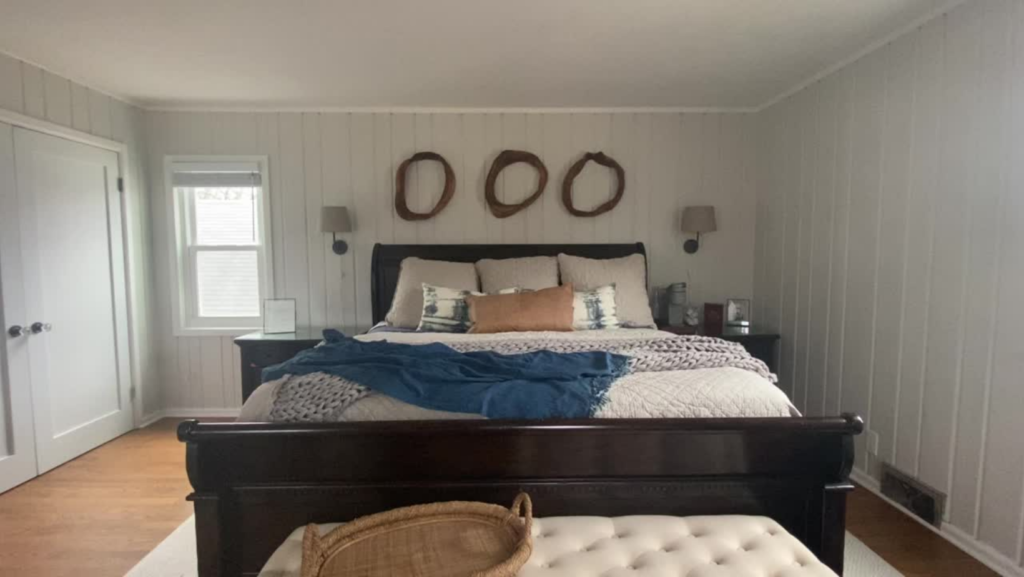 Where We Started
We've wanted to update our bedroom for a while. It had been the same neutral, simple room for years, and we were ready for a refresh. You can see what it looked like before in the picture above.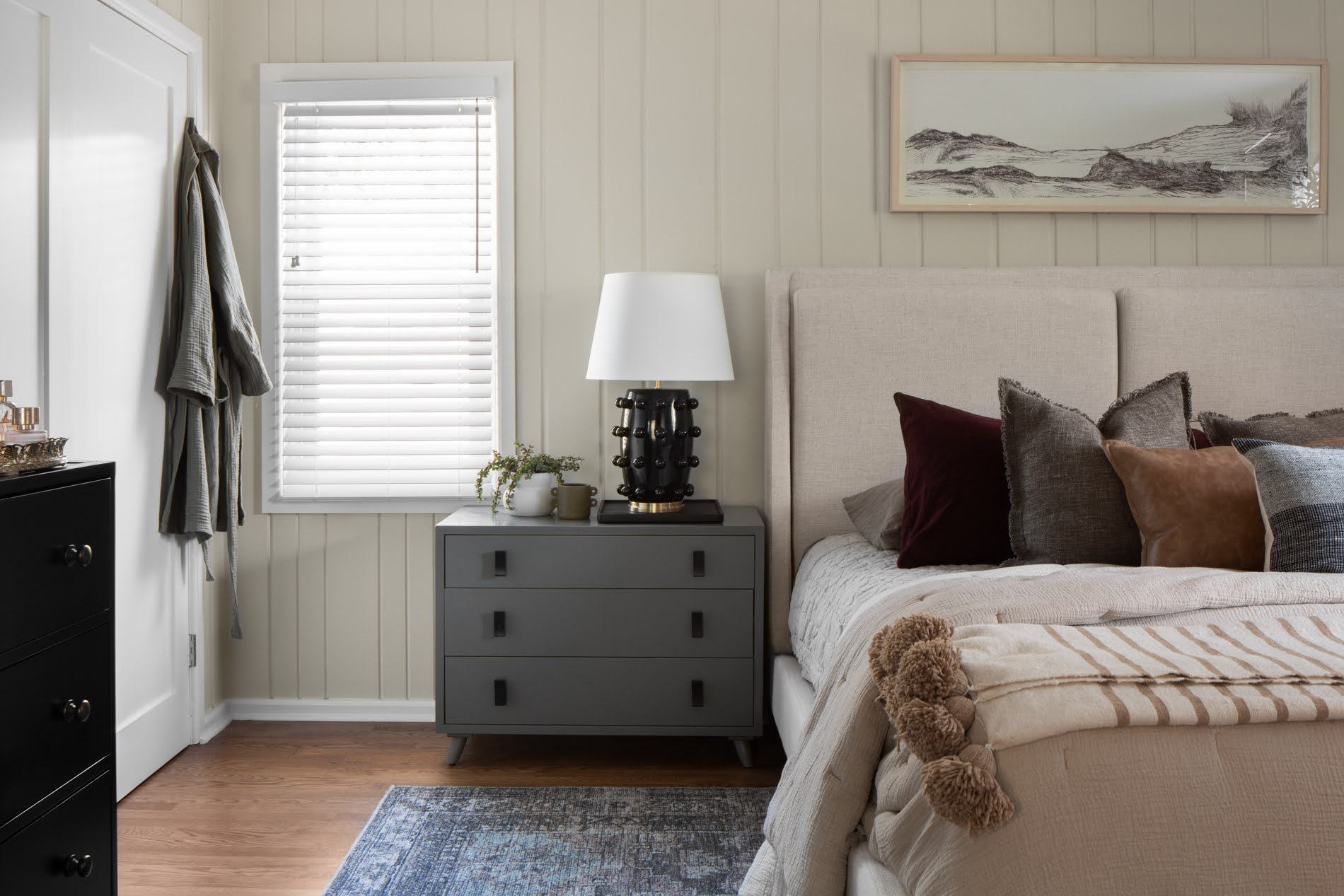 We knew we wanted some color and storage, so we added two dark gray nightstands with ample storage space. For lighting, we chose Linden Table Lamp—it adds personality and visual interest without being too bulky or taking up too much space.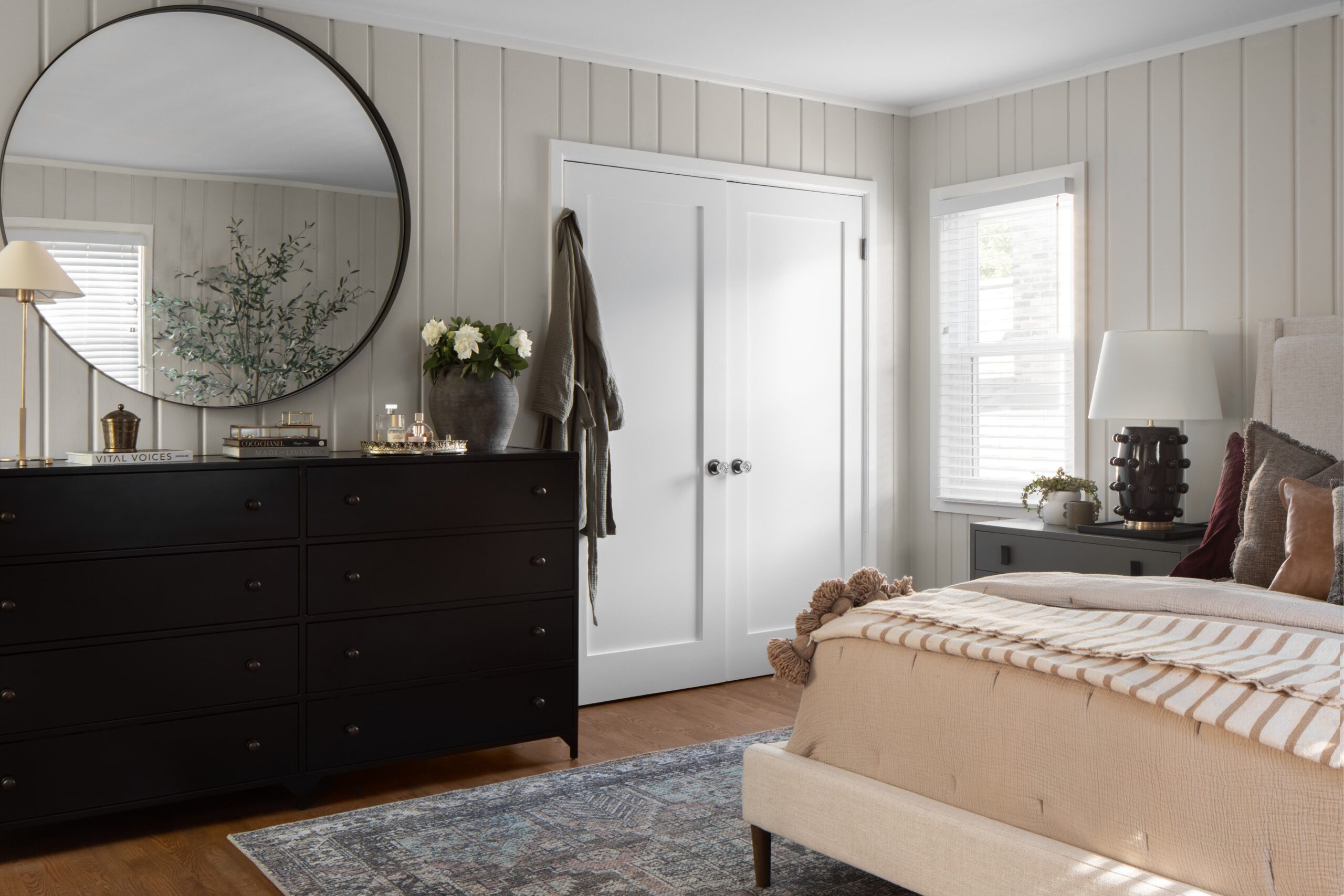 As for the dresser, we opted for an horizontal black dresser with a round mirror on top (so we could see what we were doing while getting ready). This also helped open up the space and make the room seem larger!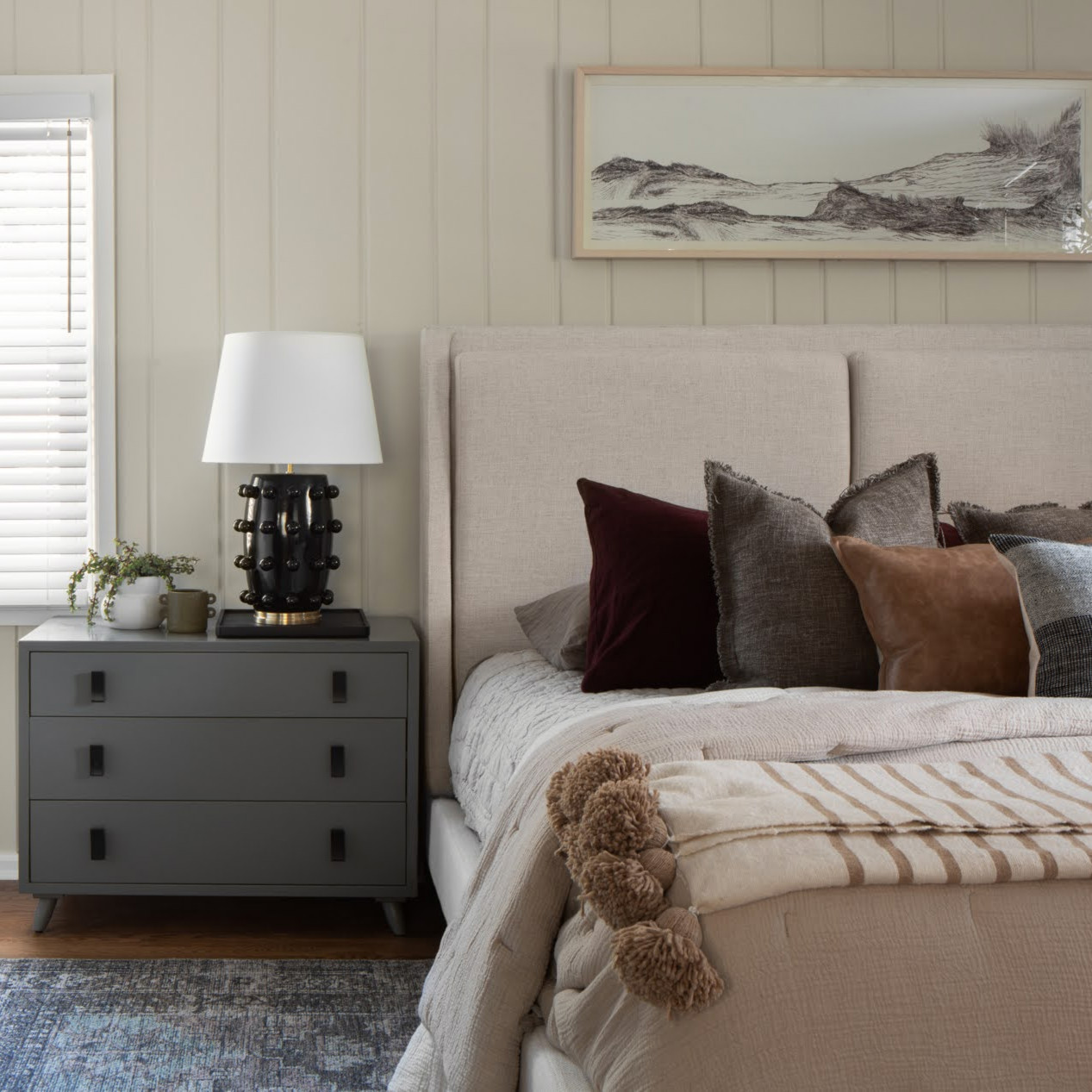 Finally, we swapped out our neutral rug for this bold rug from Annie Selke! It ties everything together beautifully and feels amazing under your feet!