This post may contain affiliate links. 
The Fox Town design project is a gorgeous, contemporary and modern new build home in Wisconsin. Every room within this home is textural, and bursting with character.
The story being told is one of luxury, quality, and sophistication. This is evident in the materials used throughout the home; from the wood flooring to the leather furniture pieces to the countertops. The home also has an incredible amount of natural light thanks to its high ceilings and large windows.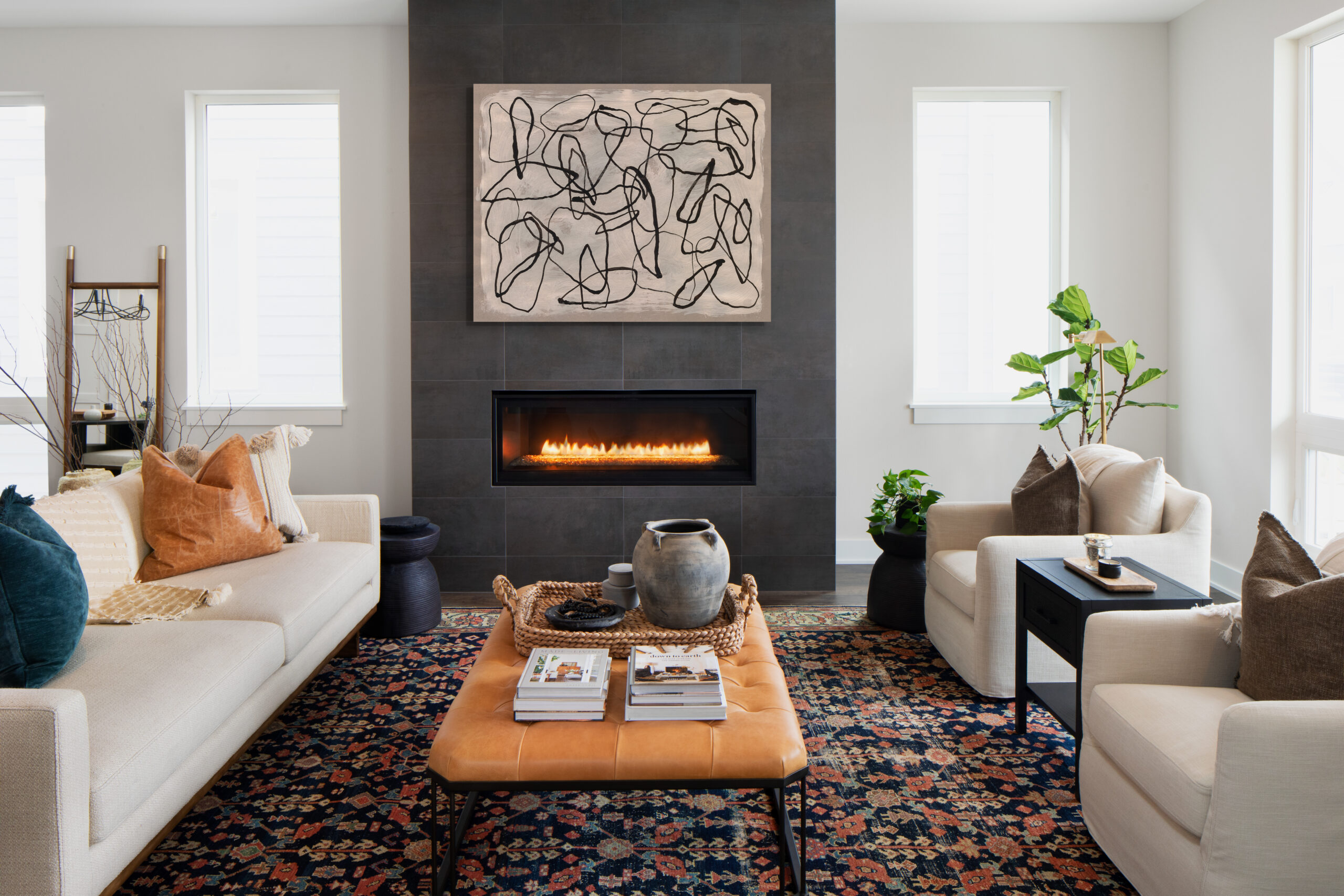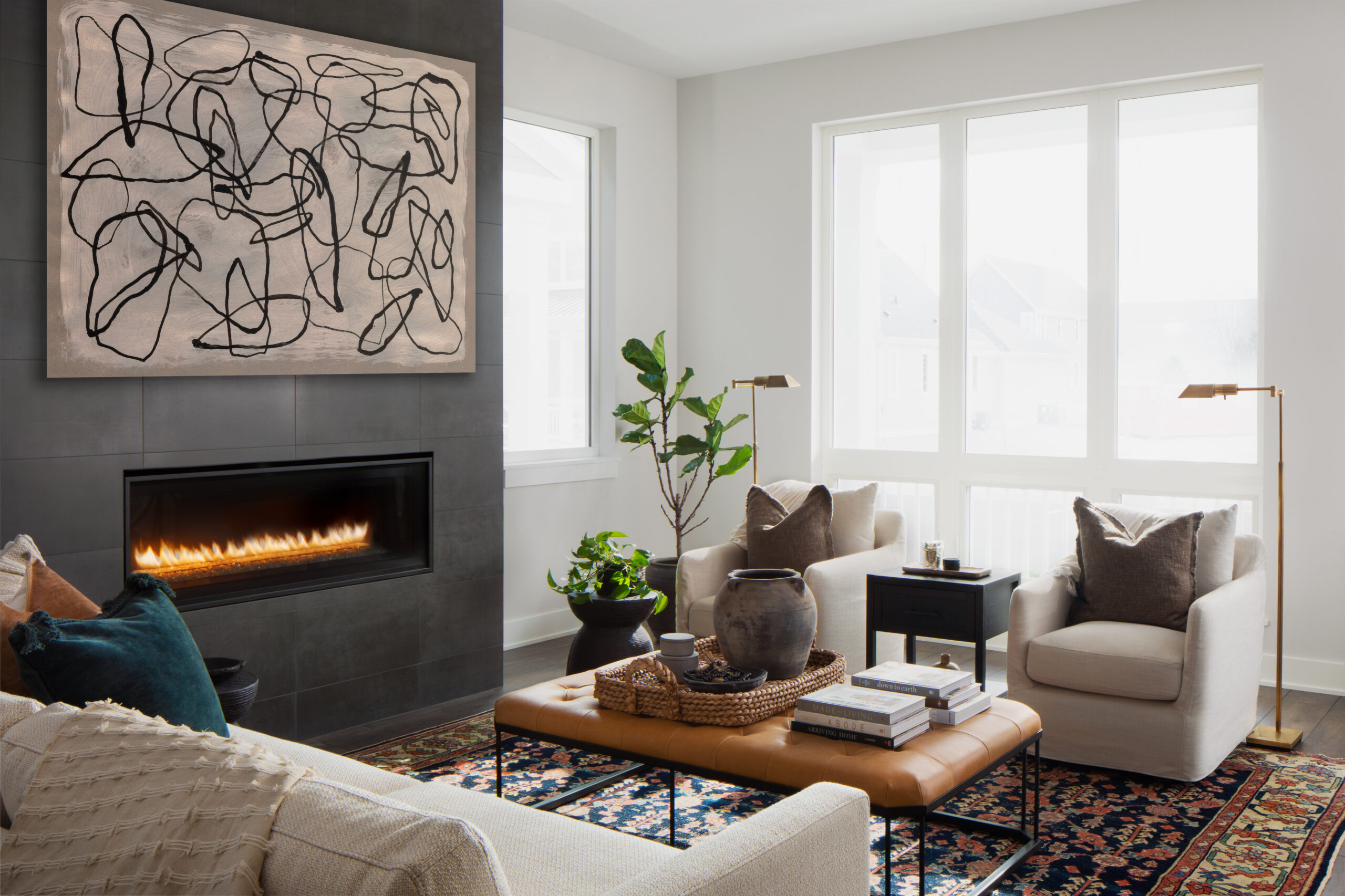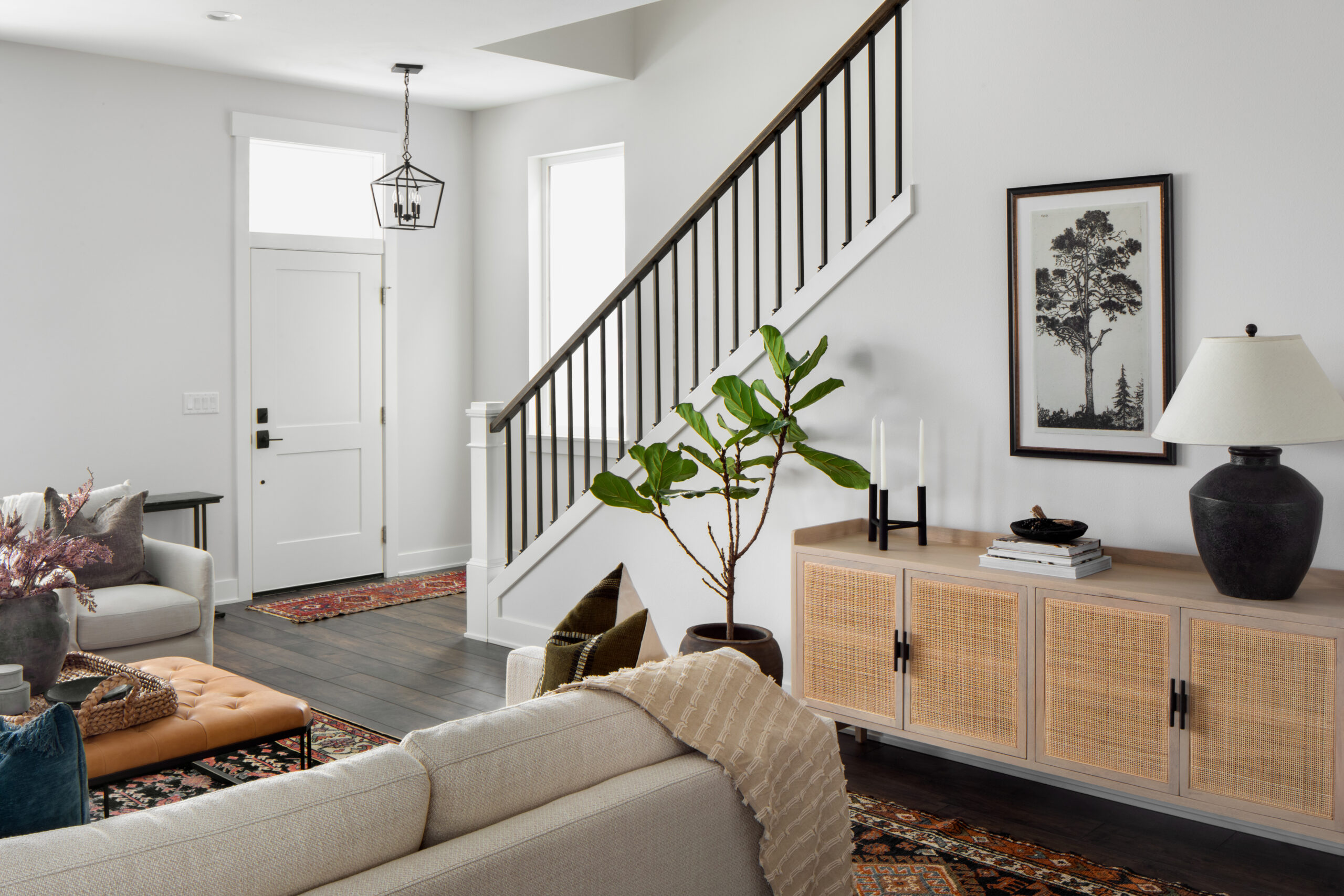 The Living Room
The living room was designed with a relaxed vibe in mind. The neutral white walls paired well with the woven cane console table, which gave it some weight and added storage space. A lamp, accessories, and artwork complimented this simple space perfectly.
We wanted to create an open, airy feel that exudes comfort and style for a classic design that's full of linen and creams. We played off earthy tones, but also added in texture like leather accents and brass to add warmth without going overboard.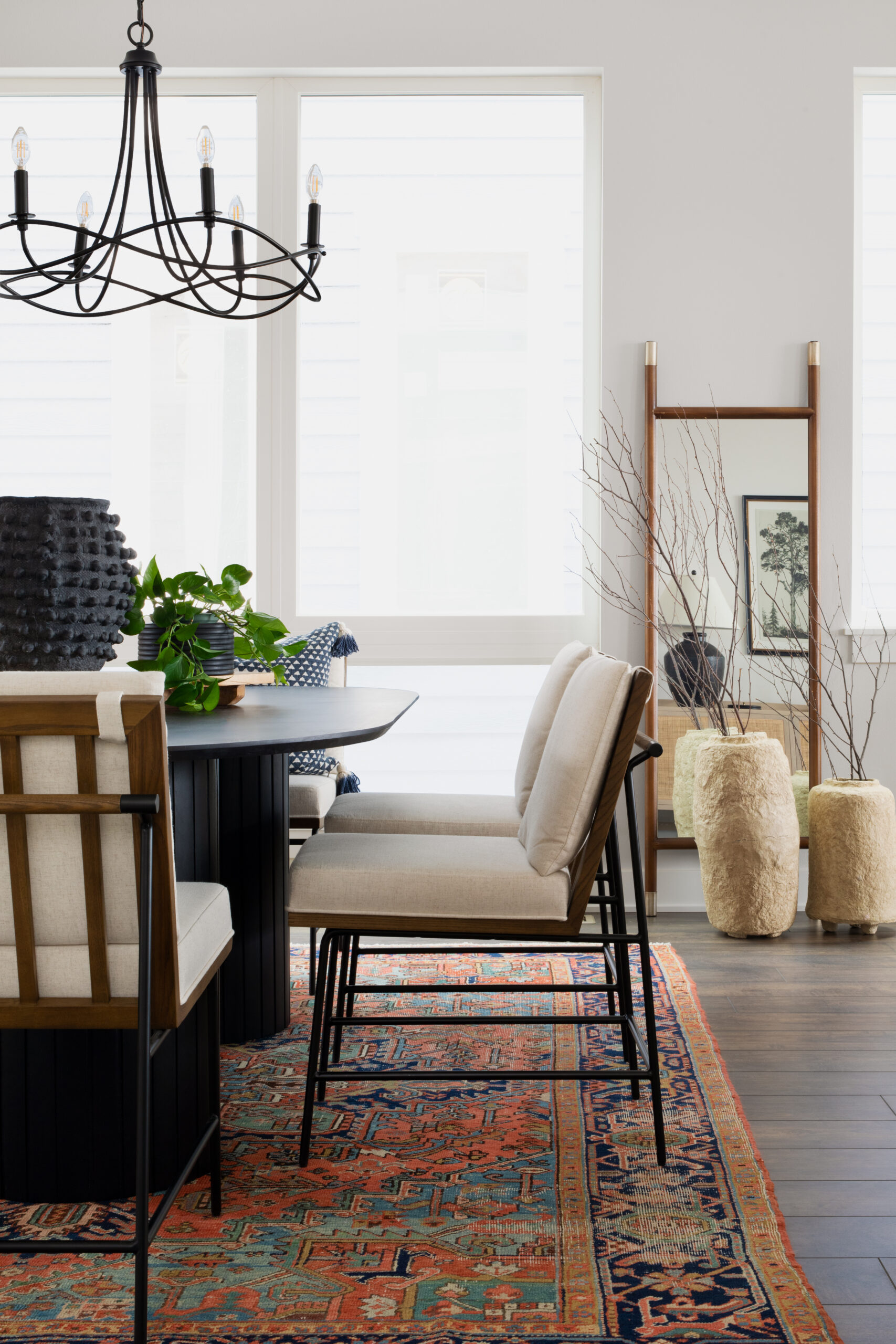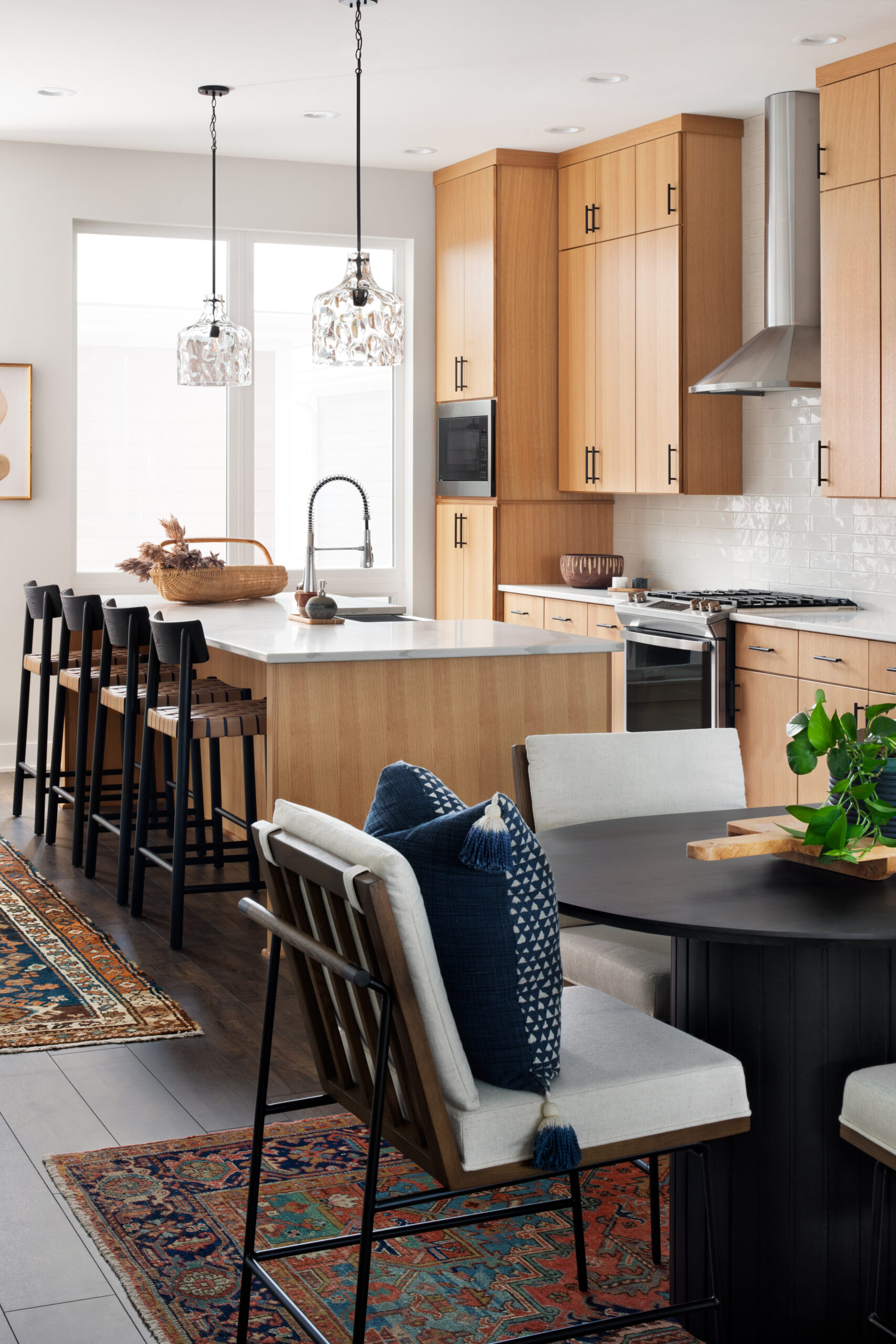 The Dining Room and Kitchen
Adjacent to the living room is the dining room, which is small but packs a punch. For the chairs, we opted for crisp cream linen chairs. The dining room table offers a bold statement, while still being elegant.
The kitchen is the real showstopper and was so much fun to design! Most of the cabinetry is natural wood finish with a simple profile. To complement this, we opted for a black chairs with almond leather.
Interested in working with us?
Begin with completing our Design Questionnaire, so we can get to know you better. From there, our team will reach out to see if we're a good fit. We can't wait to hear more about your project!
PHOTOGRAPHER // RYAN HAINEY       Builder // Lakeside Homes WI