Disclaimer: This post contains affiliate links, meaning that if you choose to click through and make a purchase, I will receive a small commission at no cost to you.
We believe the living room is truly the heart of the home. Whether you're hosting a casual get together or having a movie night, the living room is often the main place you entertain in. We designed this space into a cozy and beautiful place to gather, where you'll feel right at home.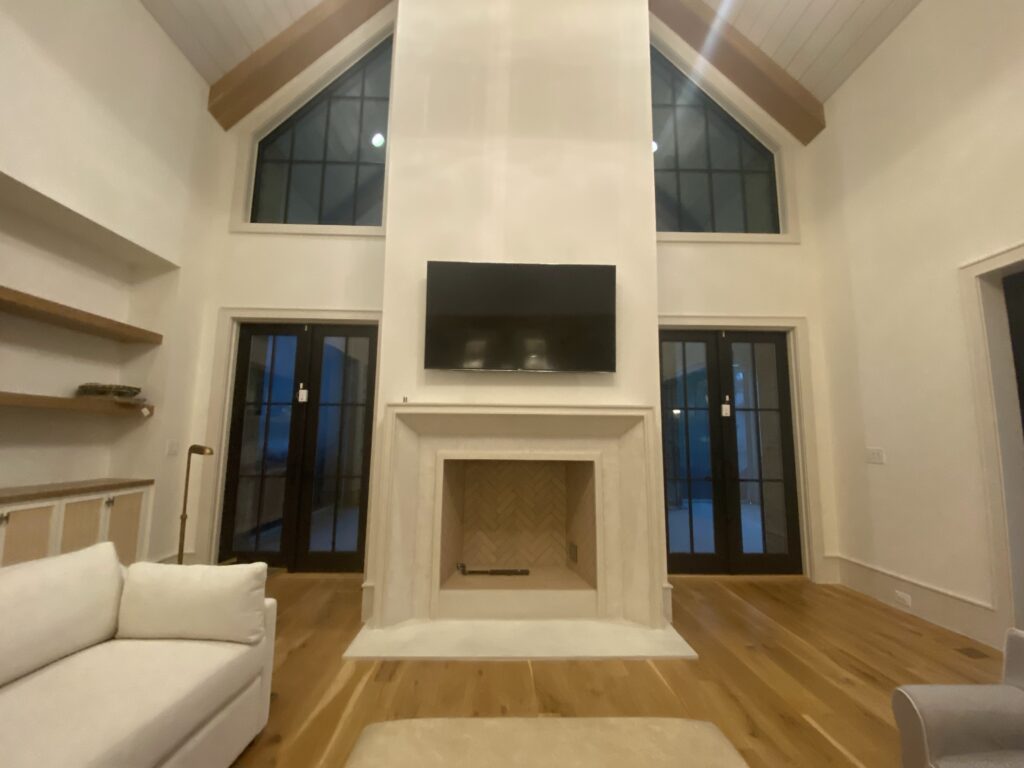 When we got our hands on it, the room was an uninspired white space with gorgeous high ceilings. We wanted to create a place that felt inviting, taking advantage of the abundance of natural light and a color palette that would feel warm and inviting.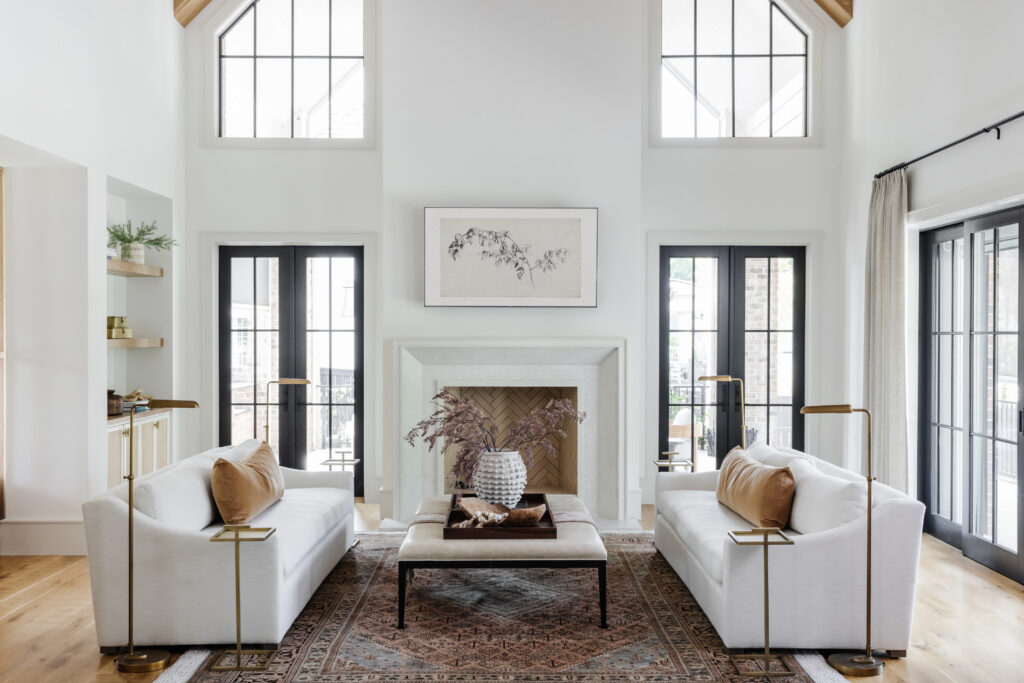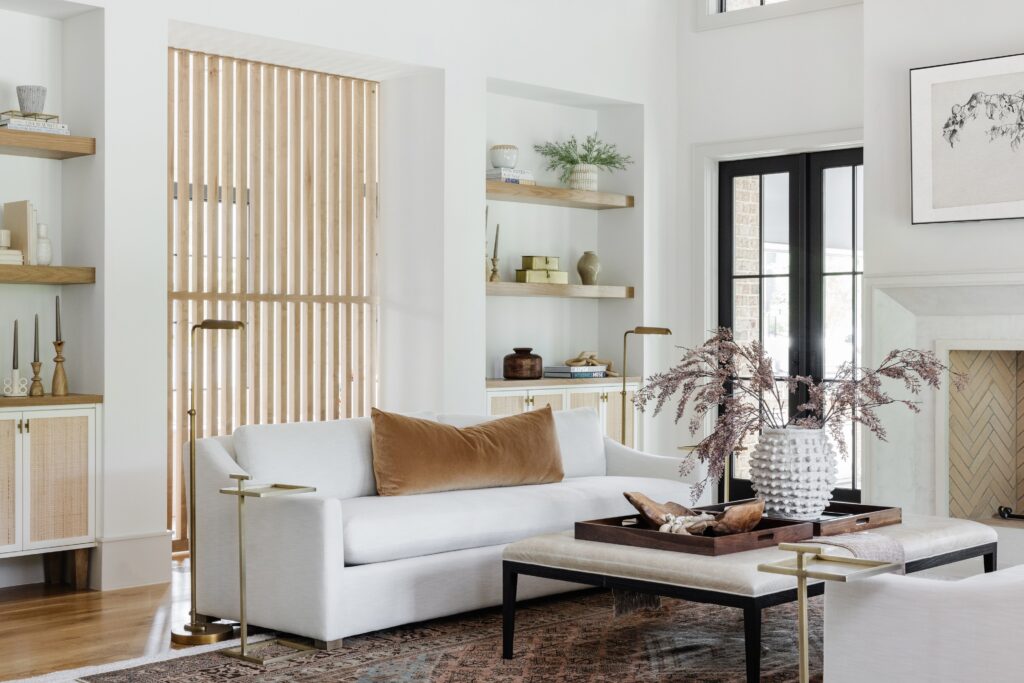 The living room is casual and modern. Utilizing a mix of timeless and more sculptural elements to play with texture, so it feels like one cohesive space but still feels unique.
Often, decorating open spaces like this one can be tricky. You want each area to feel distinct, but also want the entire room to feel cohesive—and that's exactly what we did: we stuck with a pretty neutral color palette of white and tans in different hues, repeated the same decorative elements (black and gold accents), and layered textures through our coffee table, lighting, and other accessories.
We started with two white sofas— placed parallel to each other in the room—to give guests ample seating as they settle in with wine and conversation. We also added a pop of color through this vintage rug sourced from District Loom! The shades inside the rug are cohesive with the space as well as the rest of the house.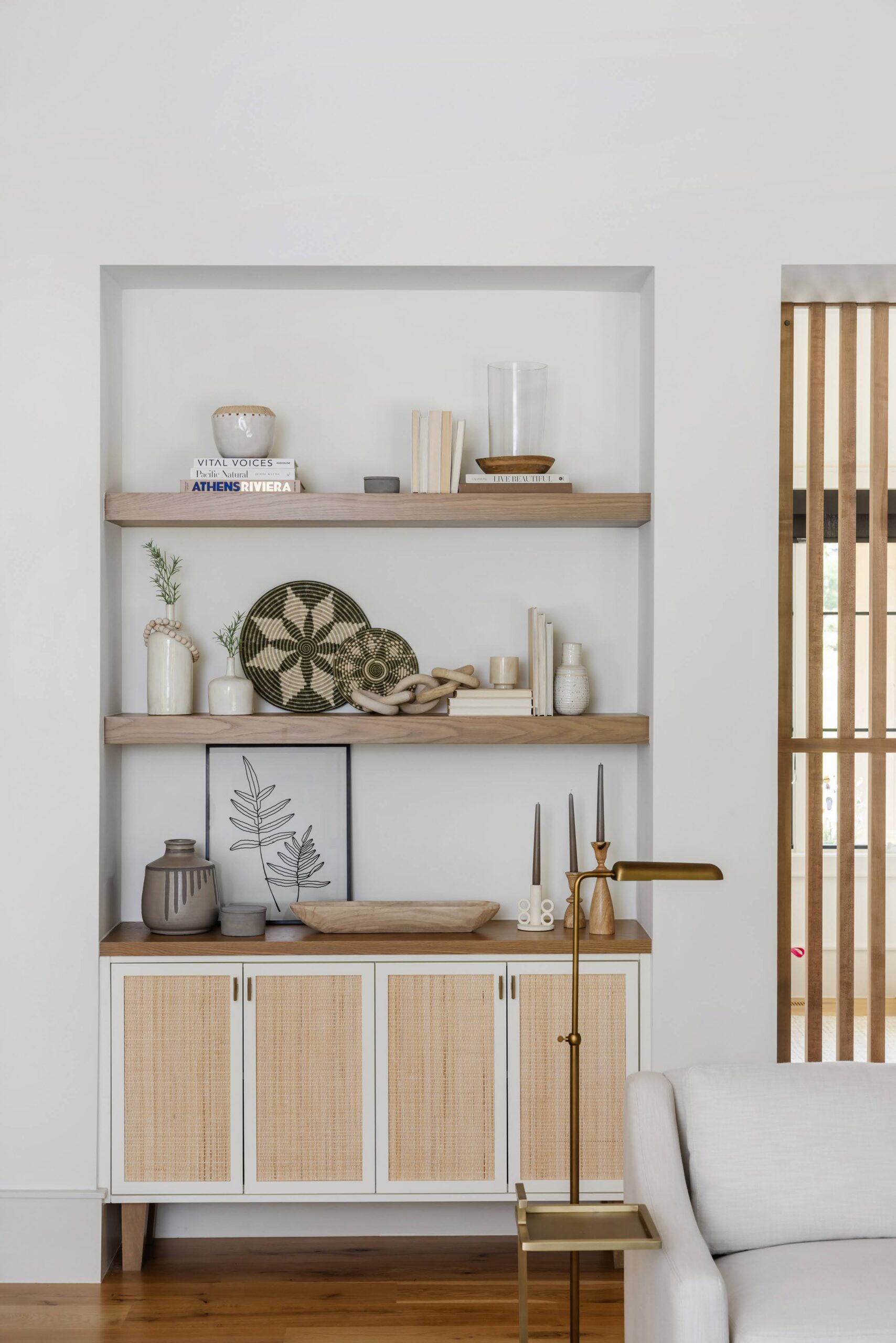 We also wanted to create shelving and storage options through built-in cabinets in order to make sure that all our accessories were displayed in an aesthetically pleasing way—and not lost in such a big space!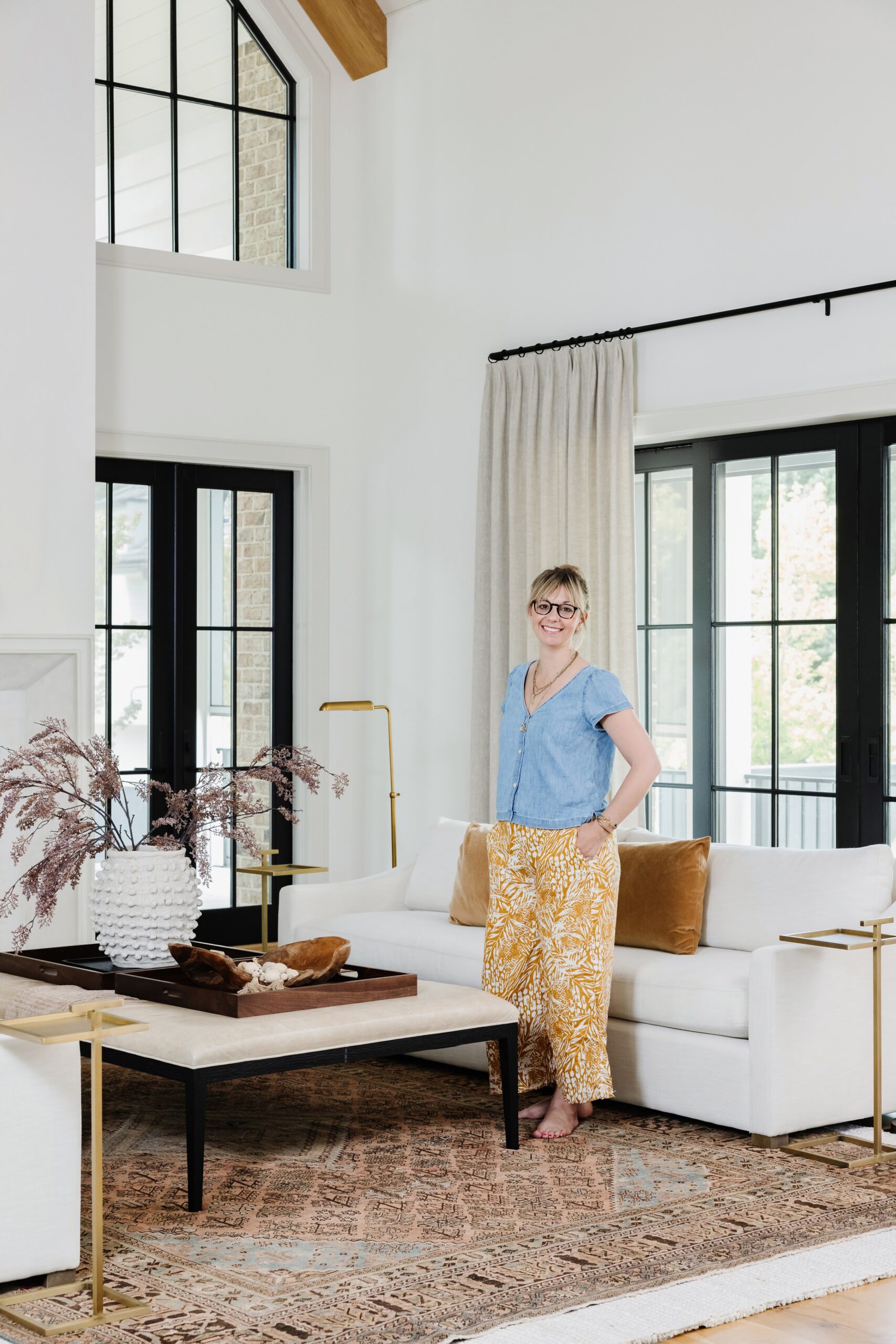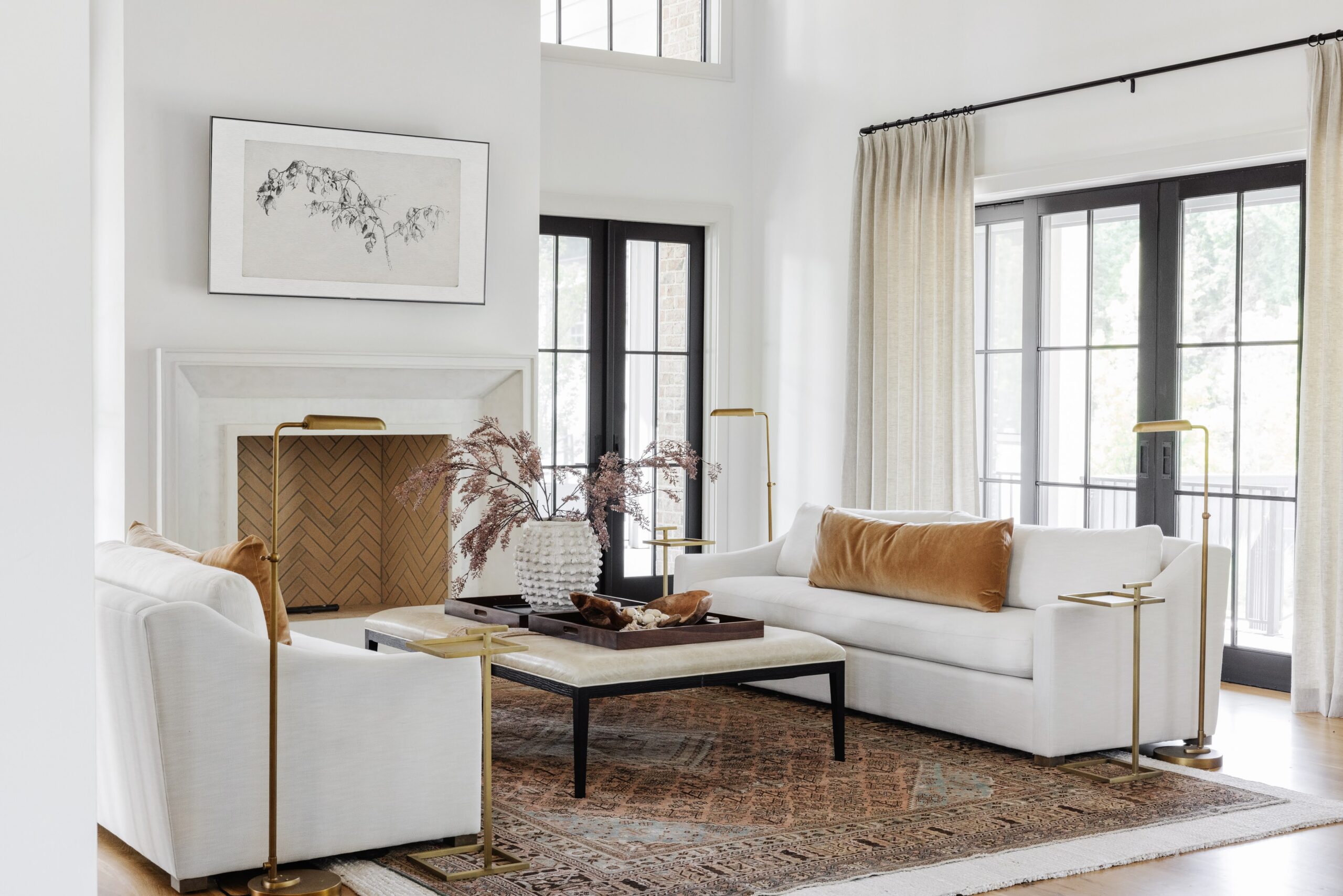 In the center of this space, we utilized a white leather coffee table with black accents. It makes a big statement, while still grounding the space.
The room has lots of windows and we didn't want curtains to be their focal point—so we chose simple linen panels that are slightly darker than the color of the walls and raised them higher to give the illusion of more height.