If you have just bought a large house or suburban four bedroom home – you may have already thought about interior decorating ideas or even considered hiring an interior design firm to help you style your newly purchased abode.
If this is you, you have come to the right place as this comprehensive article is a helpful guide to new home interior designs specifically for recent home buyers who would like to style their residence to suit their personality, tastes and preferences.
Interior designs can be an afterthought when purchasing a new home because there are so many other things to complete and finalize when moving.
However, hiring an interior design firm at the very start of your moving journey can be an amazing experience. Not only should it save you time and money, but settling into a new home that feels like you with thoughtful and elevated interior designs will enable you to feel happy, restored and inspired. If you are considering designing your new home or hiring an interior design firm – read our helpful guide on how to to do it successfully: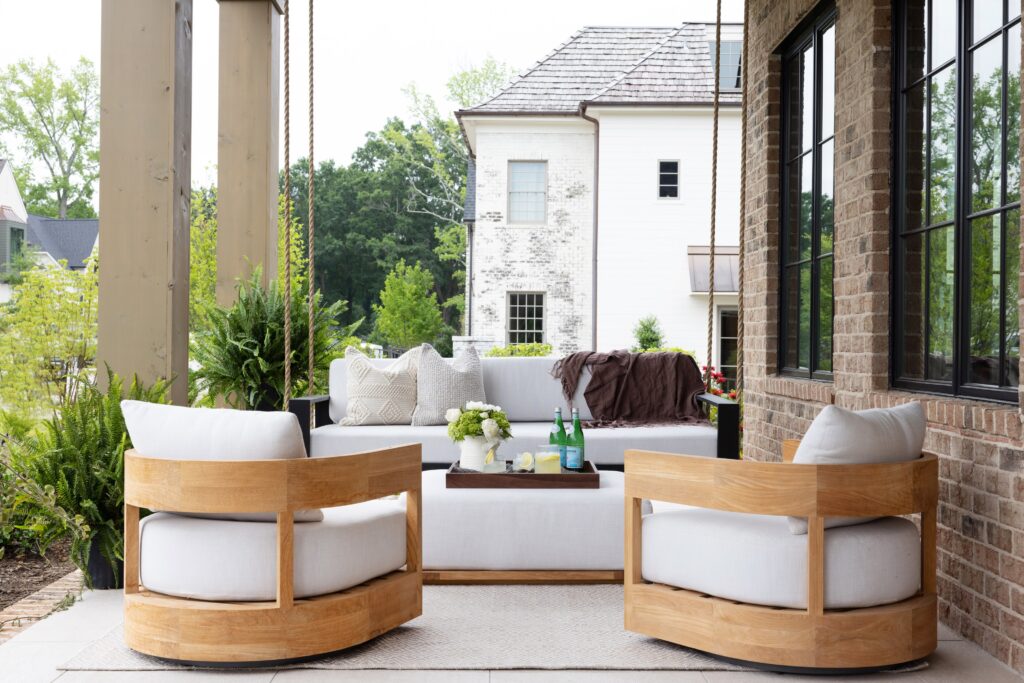 New Home Interior Designs: Where to start?
With so many ideas, articles, influencers and magazines flooding your news feed – it can be challenging to figure out what interior styles to go for. From minimalism to art deco to art nouveau and everything in between, it can be hard to pick what you would want your new surroundings to feel and look like.
The best way to start your interior design journey is to create a vision or pinterest board for your new home interior of all the luxurious and unique furnishings, styles and decor you have always imagined living within. Once you have your vision board created, build on the smaller finishing touches you love like colors, paints, rugs etc. The vision board will help translate the tone of your style and how you would like your home to feel. It's also super helpful to show when speaking with interior design firms too.
Need some quick interior style inspo? Check out our exciting Pinterest Board full of fabulous home inspiration.
New Home Interior Designs: Why hire an interior design firm?
If you are busy juggling family/work life as well as buying a new home – little time is left to think about your home interior pieces and furnishings, let alone decipher the main themes of your desired interior styles.
Why hire an interior design firm? An interior design firm will save you time and money as well as make your life easier. For example, our team at Stone House Collective would also offer you expert design guidance, give you access to industry quality, execute your designs perfectly as well as personalize your style solutions. We go from providing spatial planning, finish and fixture selections as well as styling your space from start to finish to create your very own signature look that no other designer or home can replicate.
Expressing your style is key to the work we do and as a full-service interior design firm, we specialize in designing thoughtful and elevated family homes and large houses.
Your home is your sanctuary and we believe that thoughtful designs have the ability to enhance and compliment your day to day life.
Our mission is to create and curate an environment that meets your needs, reflects your lifestyle and inspires you daily as you wander around your beautiful new home.
Would you like help with your new home interior designs – please contact us HERE
Figuring out what your interior design style is? click here to find out.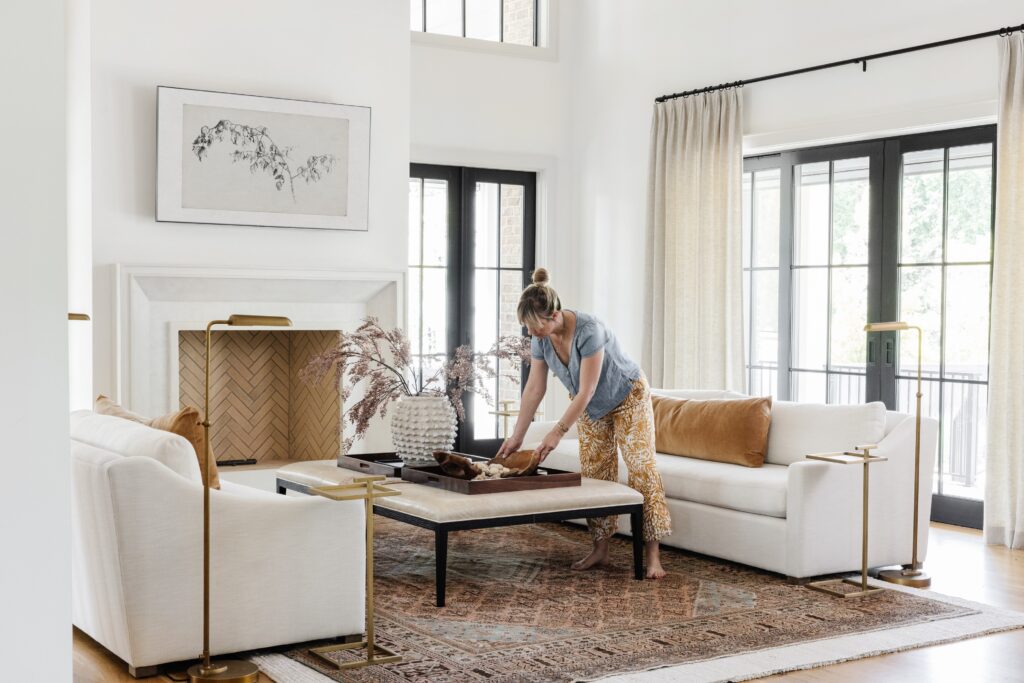 New Home Interior Designs: What do we do?
Our Stone House Collective team manages a diverse range of services for every client's need. From full service interior design for renovations, new construction, boutique commercial projects and furnishing selection and styling. We pride ourselves on our ability to customize and enhance a space for clients based on their aesthetic and lifestyle. This is also great for new homeowners who are looking for fresh new interior styles and designs.
Take a look at what we offer:
New Construction –
If you are looking at building your own home, consider us as a trained eye to your successful new home build. Our incredible team will oversee the entire building process from the introductory planning stages through to the final interior styles of your new home. Included in our new construction service, we cover space planning, fabric and furniture interior design selection, custom furniture fabrication, window treatments, wall covering, color specification, and architectural detailing. We will tailor your new home to your unique style and lifestyle so the final outcome is a refined home that suits you and your tastes perfectly.
Renovations/remodels:
If you are a new home buyer then you might be looking at transforming your home interior. Remodeling and renovating your home can be an overwhelming experience. Our expert team will collaborate with you to create a unique vision for your new home interior designs. We work with respected architects and builders to create an effortless experience.
Full Scope Furnishing:
Full Scope Furnishing is for clients who have a complete space but need some assistance designing their new home interior as well as creating an united look and feel throughout your space. We offer experienced furnishing and styling services (as above) and we also select, source, receive, deliver and install the elements that turn your house into your exciting new home.
Design Studio Concierge:
Our Design Studio Concierge service is for clients who would like us to source interior furniture and decor that specifically fit their aesthetic, tastes, desires and functional needs.
If one of our services suits your needs, please contact us: 414.446.8411 / Email Us
New Home Interior Designs: Which styles and trends to go for?
Interior styles and trends can be fast paced and especially overwhelming when choosing a design to suit you, your needs and functionality of your home. With a sea of choices, it's difficult to know what interior designs and furniture you would want to live within for years to come.
You may feel your styles are cluttered, being drawn to varied decor elements and trends that magazines are suggesting you try. If you love interior designs, like we do, then we truly understand how overwhelming the market can be.
From an old world look, jewel tones, moody and dramatic interior styles and beautifully curved and rounded edges – we have combined our top tips in our Interior Design Trends To Watch Out For In 2023 article which will give you a head start in interior styles to watch out for this year.
If paint color is your forte, why not consider starting with these directional paint ideas we think will be a hit this year. Our recommendations are warm neutral tones, earth tones, subtle clay colors, vibrant reds and oranges bursting with energy, warm versatile yellow shades or perhaps try deeper more intense blue-greens for a calmer, more tranquil look. We have our helpful guide for Paint Color Trends To Look For In 2023 article here.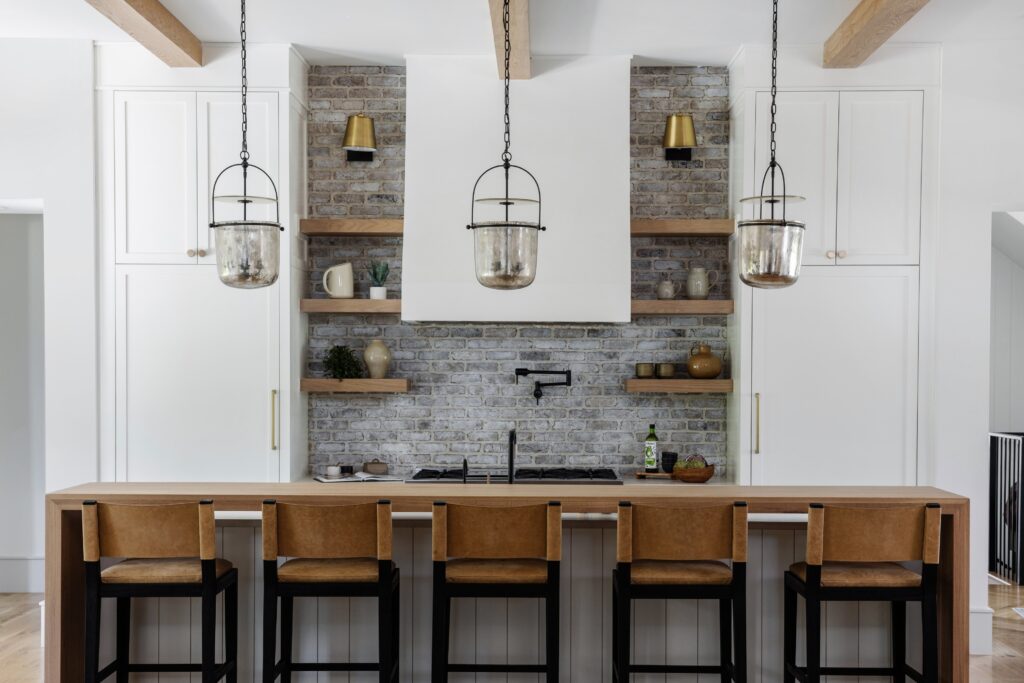 New Interior Designs: How do I choose Interior Designers for my home?
In a world where there are so many interior designers to choose from – the variety can be overwhelming and it can seem like a maze of interior design firms to select from.
Below we cover three very common questions that clients ask before hiring their ideal interior designer. Let's begin….
How do I find the right interior designer for me?
Word of mouth is a very powerful tool in choosing a designer for your new home. Reviews are a great way to read public feedback but word of mouth is the most reliable source. Another great way to get recommendations for interior design firms is to ask people in the know, from real estate agents, interior furniture companies and employees at your local building stores. They should all be able to give you great recommendations.
What is the difference between an interior designer and a decorator?
The short answer is that interior designers design and create functional and beautiful living spaces keeping your unique vision in mind, as well as a multitude of other great aspects (skip to question 4 to see what we offer or check out our residential interior design services). Painters and decorators are hired to paint, wallpaper and add finishes to the outside and interior of your home. A decorator can also be used to add to your home environment, using paint, lighting and other minor finishing touches.
If you are interested in seeing if we could be the perfect interior design firm for you – check our portfolio of new home interior designs out HERE.
How do I choose an interior design firm?
As mentioned, picking from a sea of interior design firms can become extremely time consuming. We suggest working down our helpful list below to determine how to choose the right interior designer for you:
Take a peek at reviews of interior design firms in regional or national magazines. Read who they recommend.
Check out public reviews. Reviews will give you a good and truthful understanding of how good the interior design firm is.
Look at their portfolio and see if their interior styles and designs are inline with your visions and aesthetics.
Take a call and talk to them. If you are on the fence or need more information – set up a quick call to ask your chosen questions and see if they could be the right firm for your new home.
Talk budget. Lastly, budgets and fees also need to be inline with both parties. Have your maximum budget mapped out ready for the call.