Thinking about revamping your home? We highly recommend that you consider purchasing items for your home through a designer. Today we are sharing the top 3 benefits when you order through an interior designer.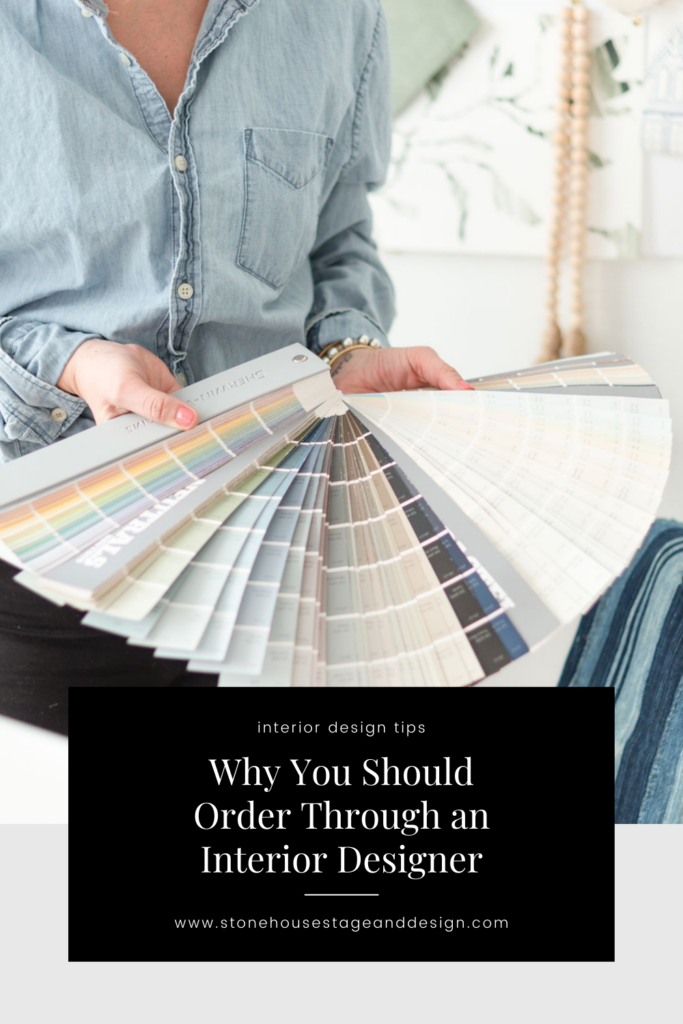 1. Items Offered at Better Rates
Interior designers receive items at better rates from retail which we use when we are purchasing items for our clients. When working with a designer you're receiving the best price a consumer can get.
2. Wider Variety of Options
When purchasing furniture, a designer will have access to a wider selection of options – including size, color, and style – in comparison to those available at retail stores. Many of the vendors we purchase through exclusively sell to the trade. Meaning, you will get access to items you would have never been able purchase in store or online.
3. Delivery
Often, furniture and materials can be delivered directly to the designer, saving time, money, and wear-and-tear on items. Designers handle your whole order from start to finish. You don't have to worry about locating your item or scheduling delivery. You can just sit back and enjoy your new furniture.
If all of this sounds good to you or maybe you have more questions about ordering through a designer contact us!