Install day for the Stone House Collective is our personal design Super Bowl. This is where our vision is executed, and we style your home to get our Stone House signature look. It's a big day because that vision we have been working towards is going to be fully brought to life! We want our clients and prospective clients to feel comfortable with the process and know what to expect. So, we've put together this blog post to tell you exactly what happens on Install Day. 
The Starting Point 
Our team will meet the movers at our warehouse, where they'll be packing up all of your items. We use a checklist to make sure we don't forget anything and check off each item as it gets loaded onto the truck. Once everything has been packed and checked off, it's time to load up into the truck! 
We'll then drive over to our clients' house, so we can hand off to handymen or install ourselves. 
We've had many years of experience installing different kinds of furniture in different types of homes–whether it's something small like an end table or something more complex like a dining room set. We're confident that we can handle whatever comes our way!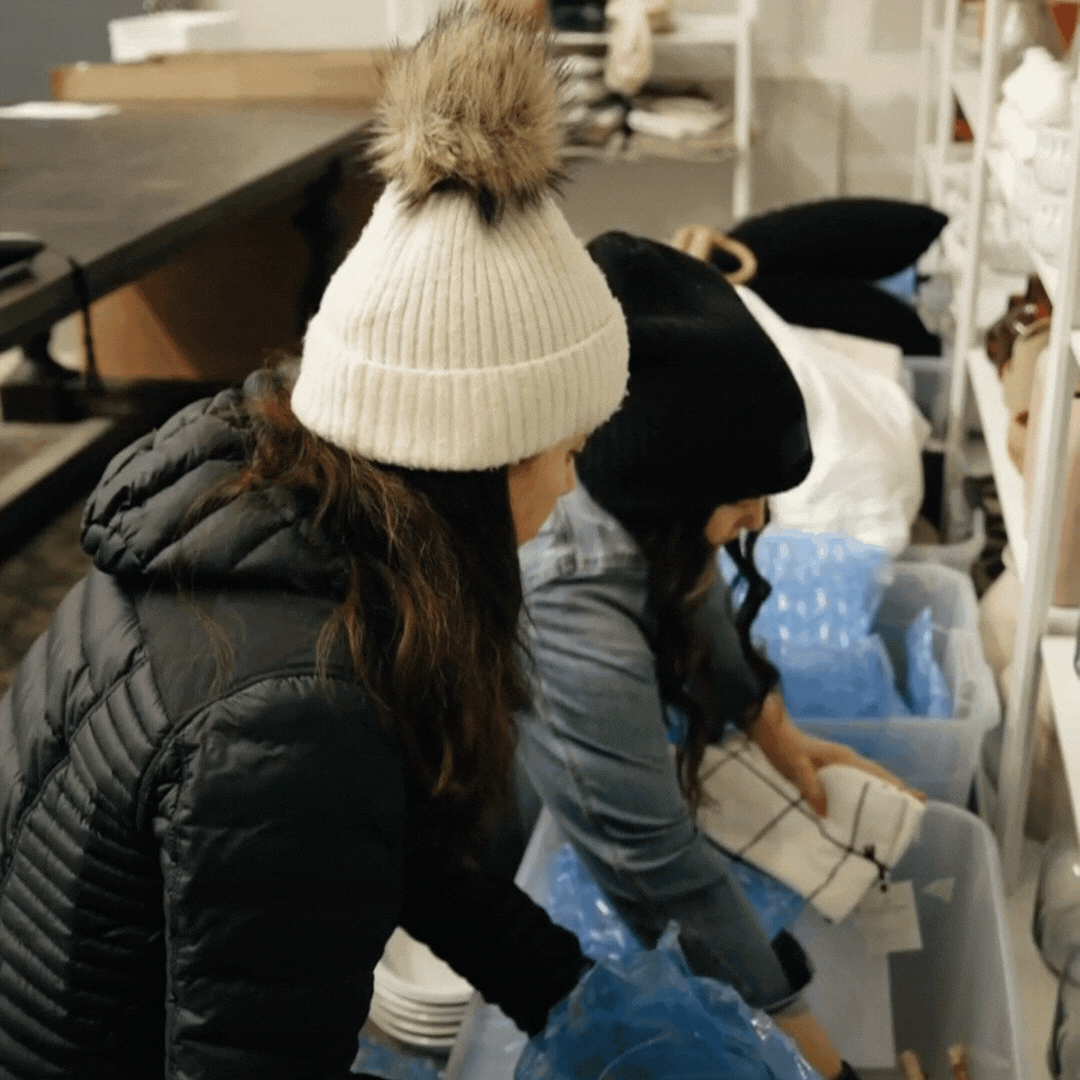 Once we arrive at your home, our design assistants will place mood boards in each space we designed to use as a reference. In the meantime, the movers will begin to unload the truck, and our team will get started on assembling furniture.  
Once the furniture is assembled, we will start working room by room on the furniture layout and clean the space to make sure everything is ready for styling. Once all the furniture is in place, it's time for final touches with accessories and greens. 
We always include greens and accessories on our installation days because they make such a big impact on how your space feels and it creates the signature "Stone House Look".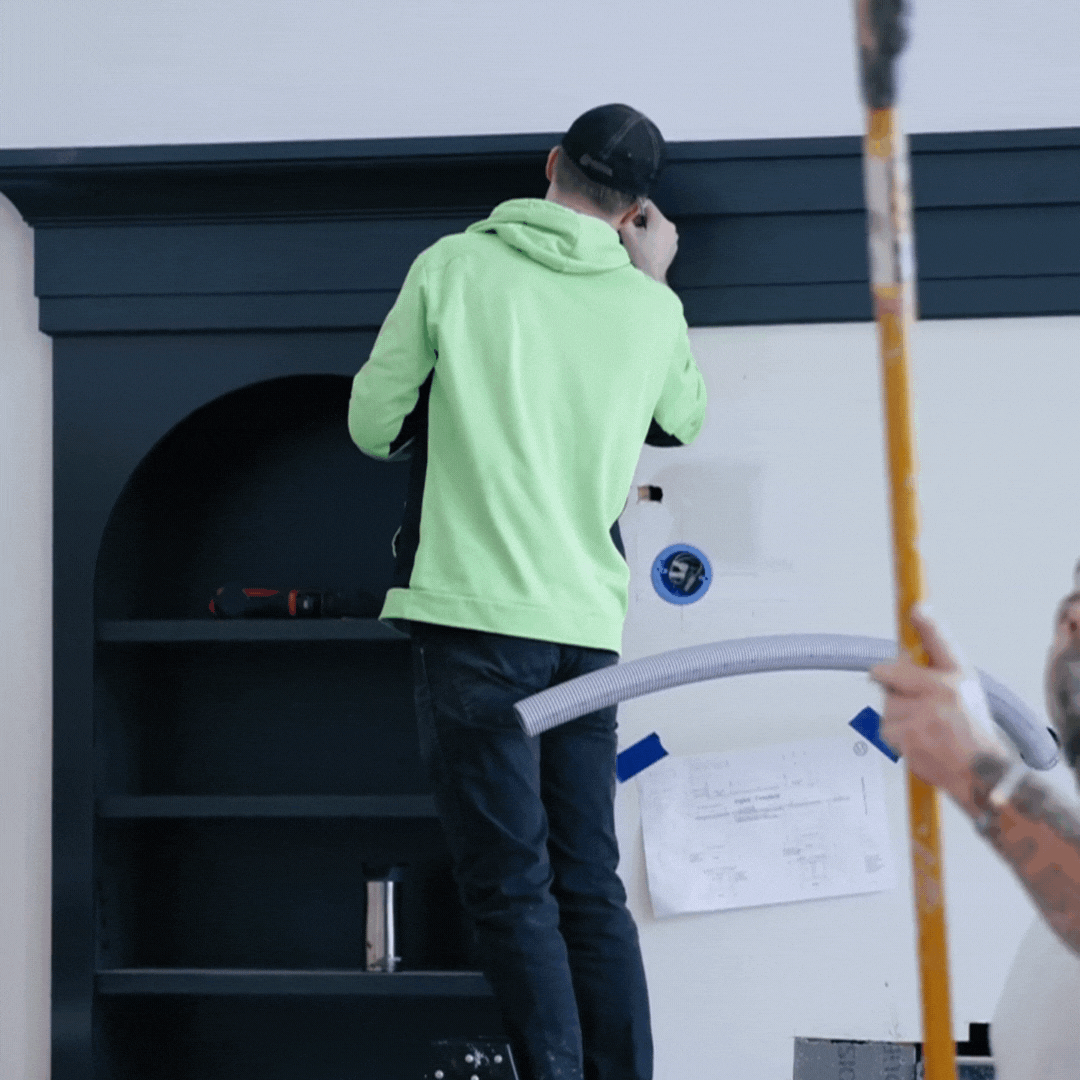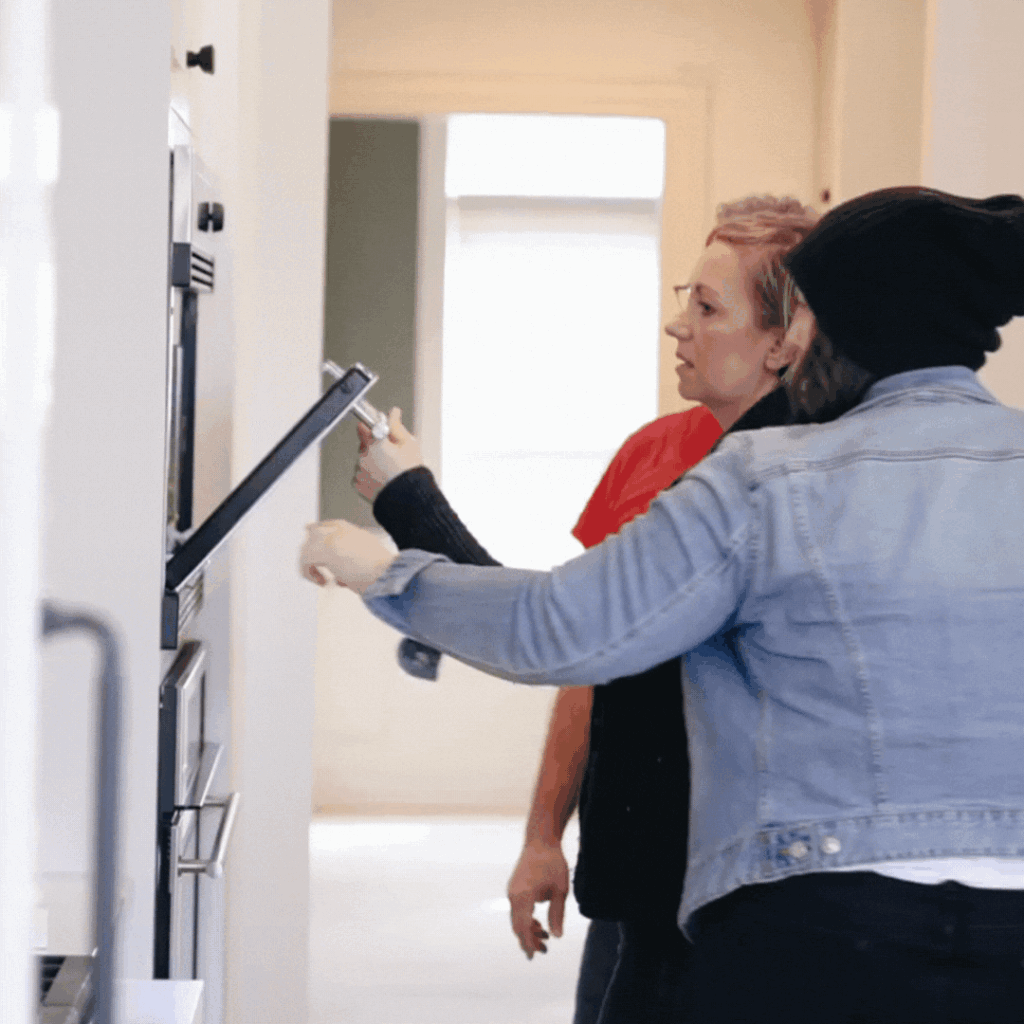 The Final Details
When we finish our installation, our design team will do a thorough walk through each room making sure everything is in place, and check for any missing items or adjustments that need to be made. 
Then we will begin collecting any remaining trash and loading up our vehicles. Once completed, we will leave you with the furniture care guide with a bottle of champagne to welcome you into your dream home! 
So, that's the story of our interior design installation day. It has a lot of moving parts, but it's also an extremely exciting day for us. We get to see all our hard work come together in real time and we love sharing this experience with our clients! 
Creating spaces that are meant to be lived in and loved for years to come is what we do at Stone House. If you'd like to find out how we can help with your own project, please get in touch by filling out our design inquiry, and a member of our team will be in touch.