We are thrilled to invite you inside our client's transformed office space!
Our design team at Stone House have recently completed the Summit Ave Design Project. Their clients came to us with desires to update their home office and living room. They wanted to go from white sterile walls to something fresh and inspiring. Our designers took this challenge head on and created a space that is both welcoming and comfortable while also being stylishly modern.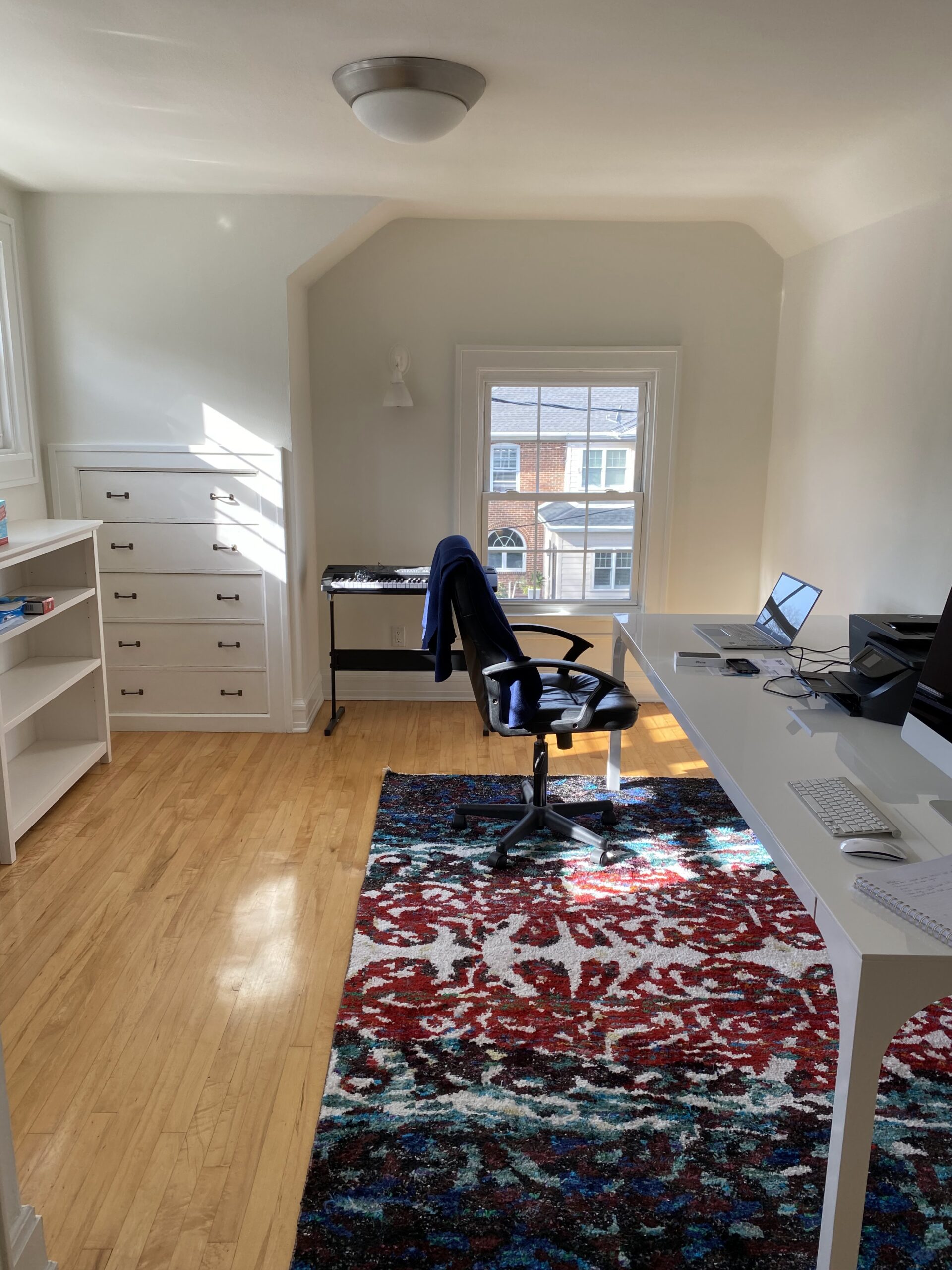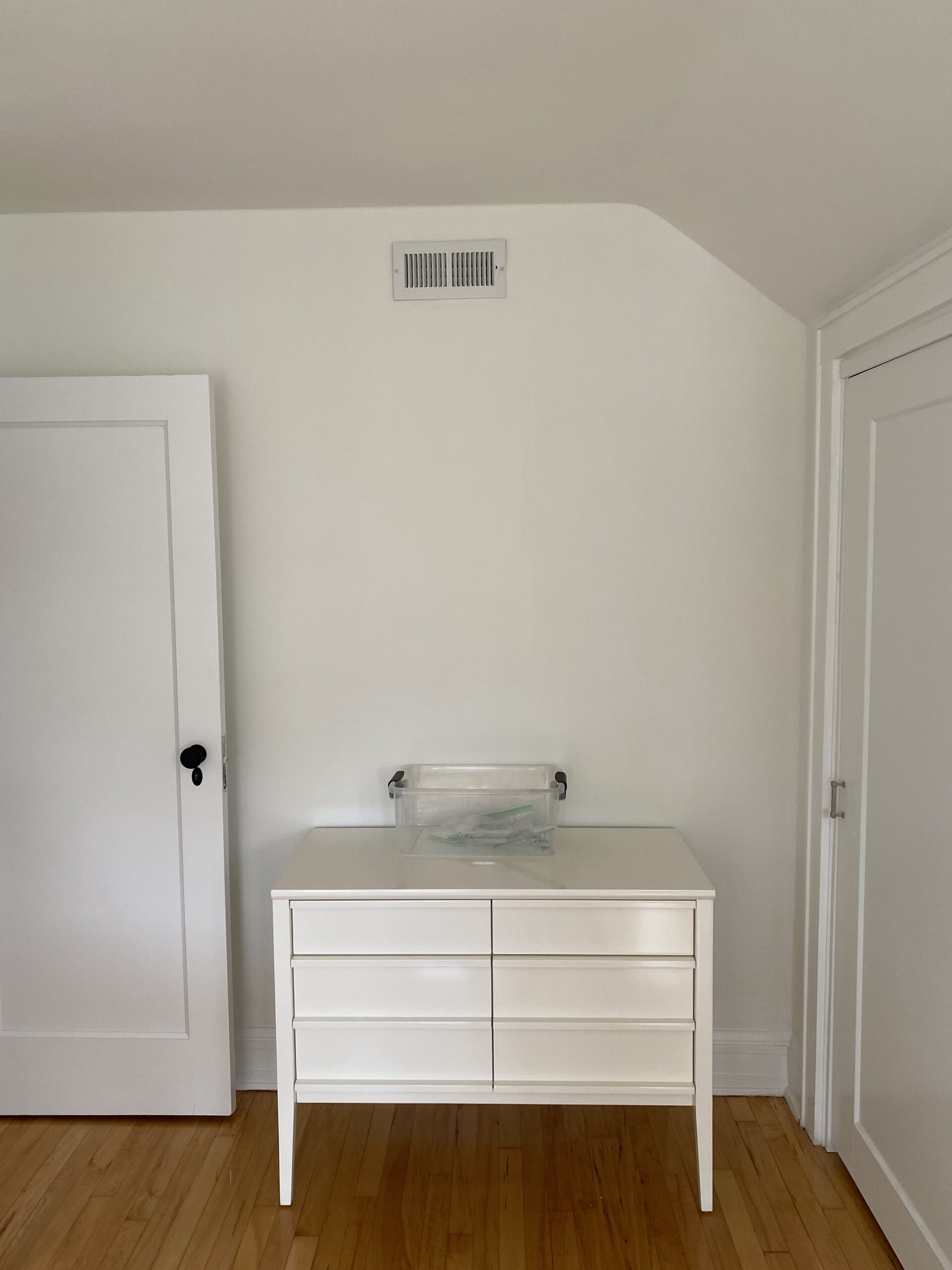 We wanted to create a space that not only could be productive, but that also had a small lounge area for breaks and relaxation. We added two accent chairs facing one another. We opted for these wood-framed chairs with leather slatted details. They're cool but comfortable and kind of embody the whole vibe we aimed for in this space. To unify the room, we added a vibrant blue and red-toned area rug and a set of prints on the wall.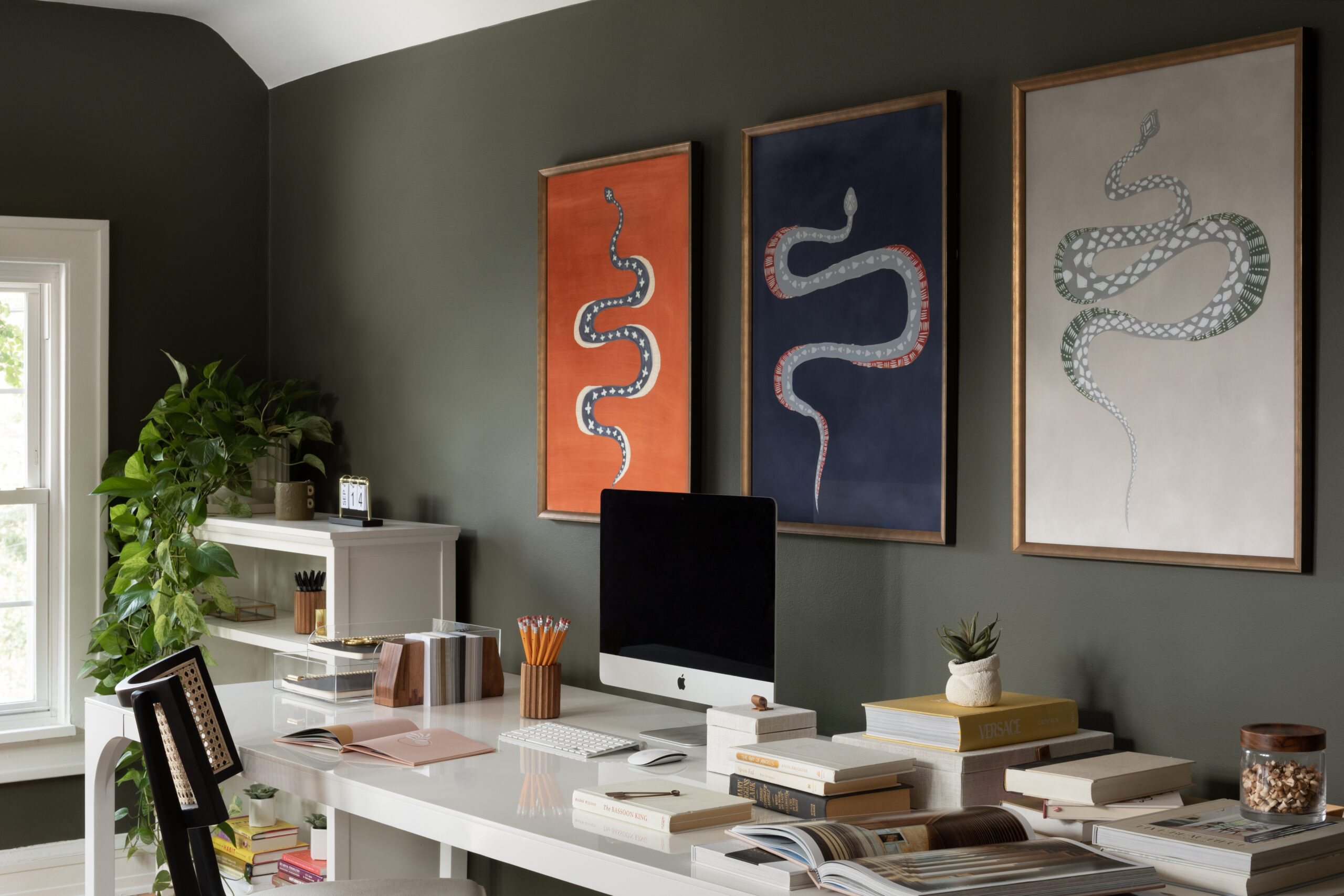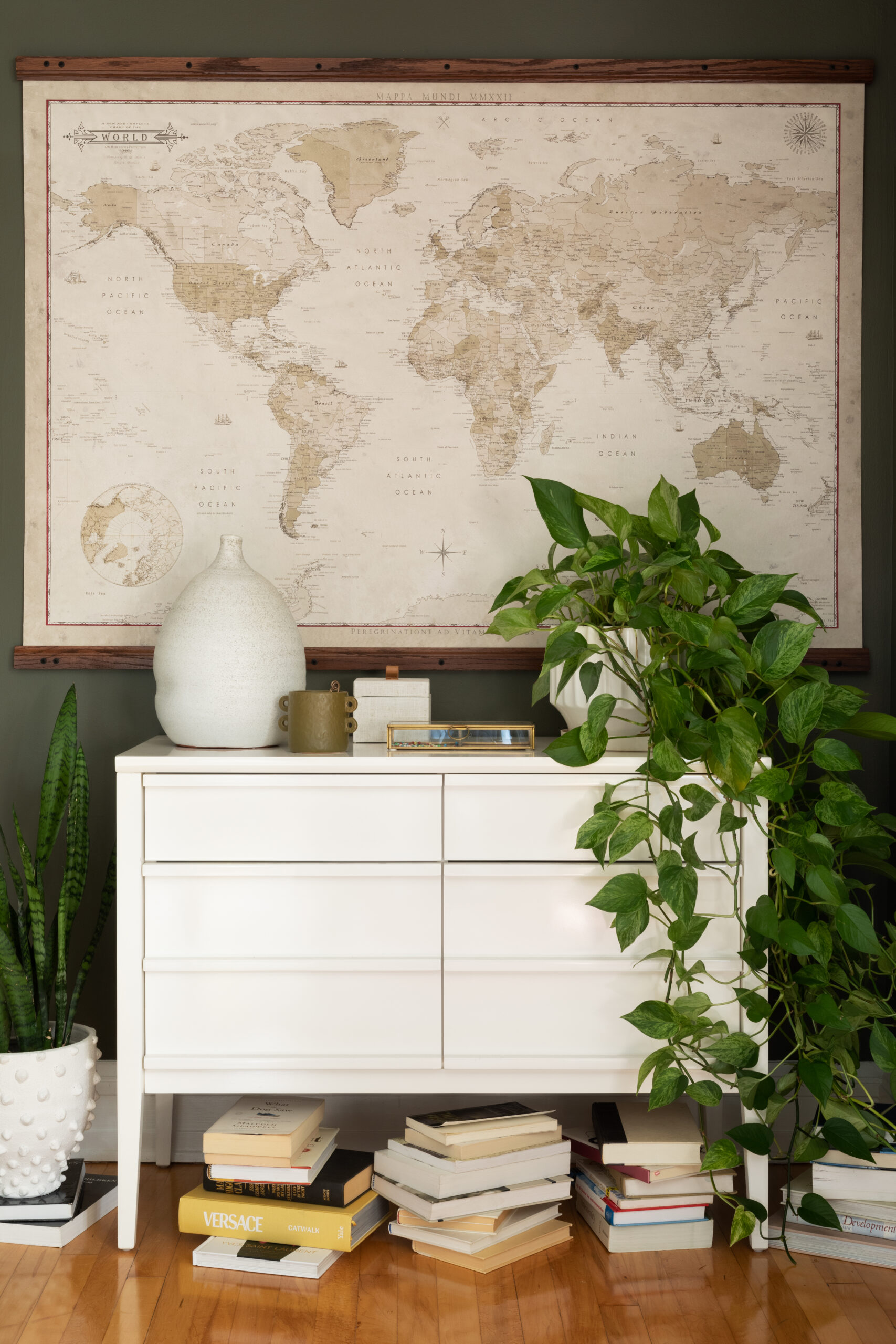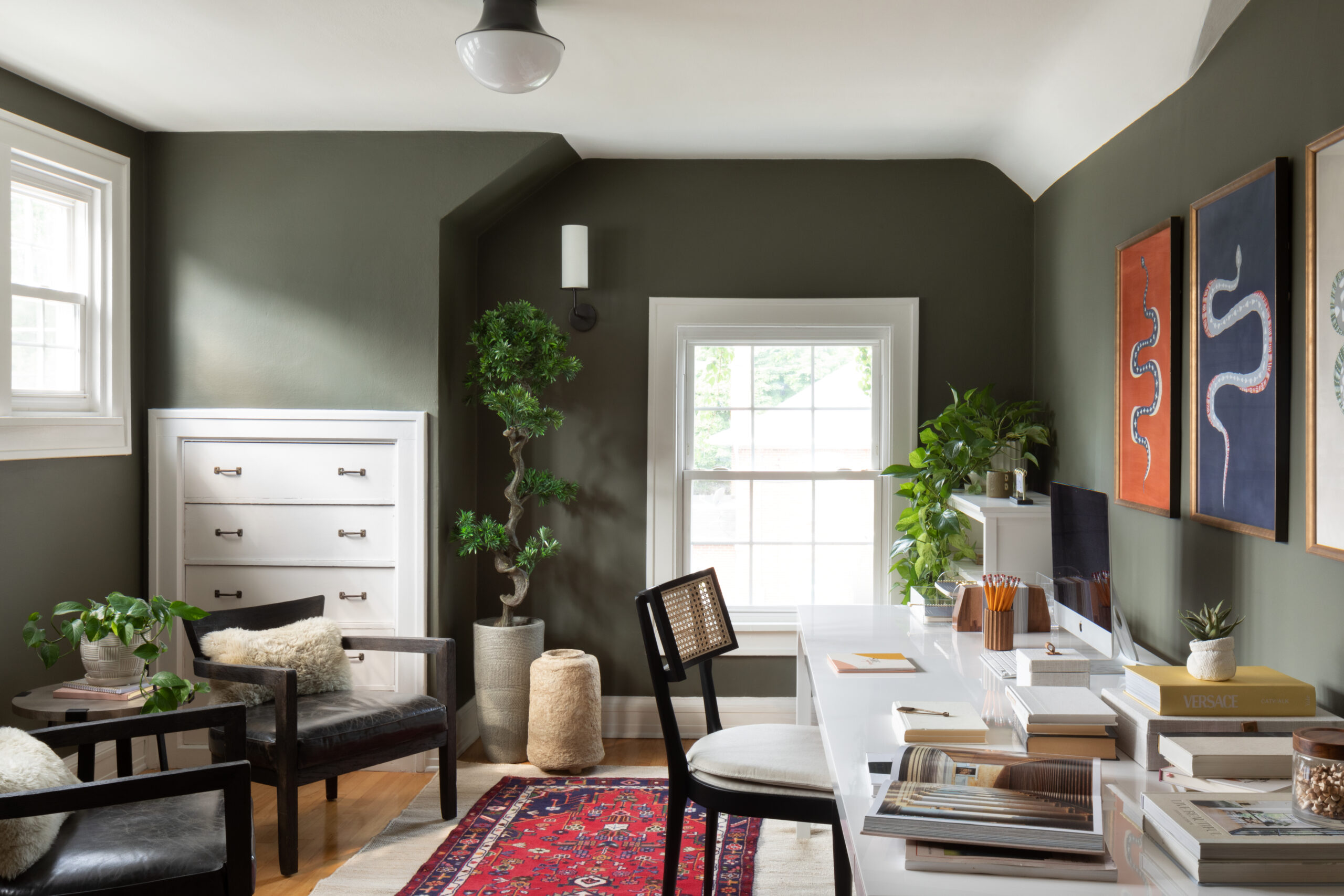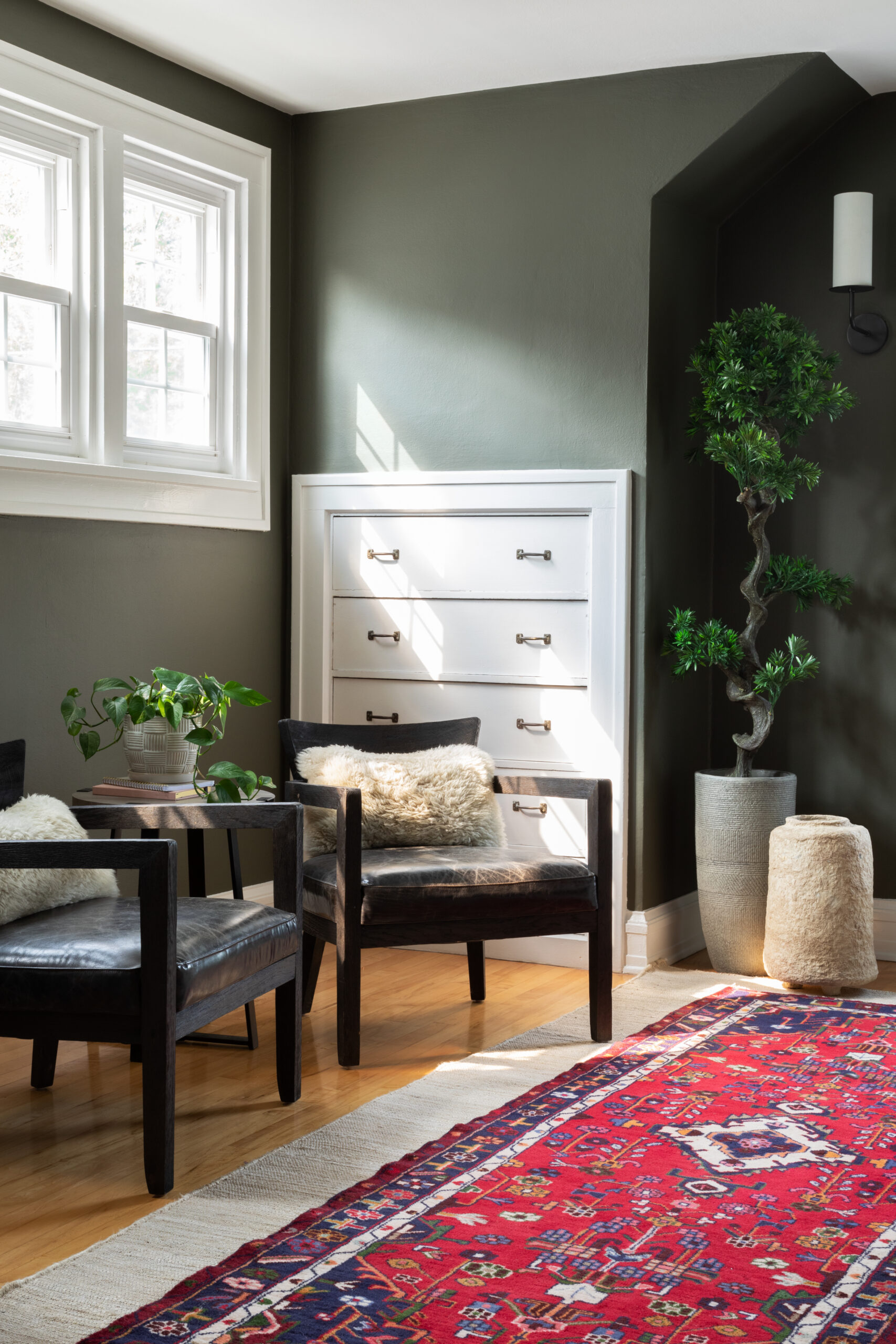 If you'd like to find out how we can help with your own project, please get in touch by filling out our design inquiry form, and a member of our team will be in touch.