Disclaimer: This post contains affiliate links, meaning that if you choose to click through and make a purchase, I will receive a small commission at no cost to you.
We're so excited to finally be able to share our nursery room with you! We had the opportunity to work with a few different companies to create this space and am so happy with the way it turned out. We added some furniture from Nestig and Babyletto, as well as other retailers to create a warm and inviting space.
The Before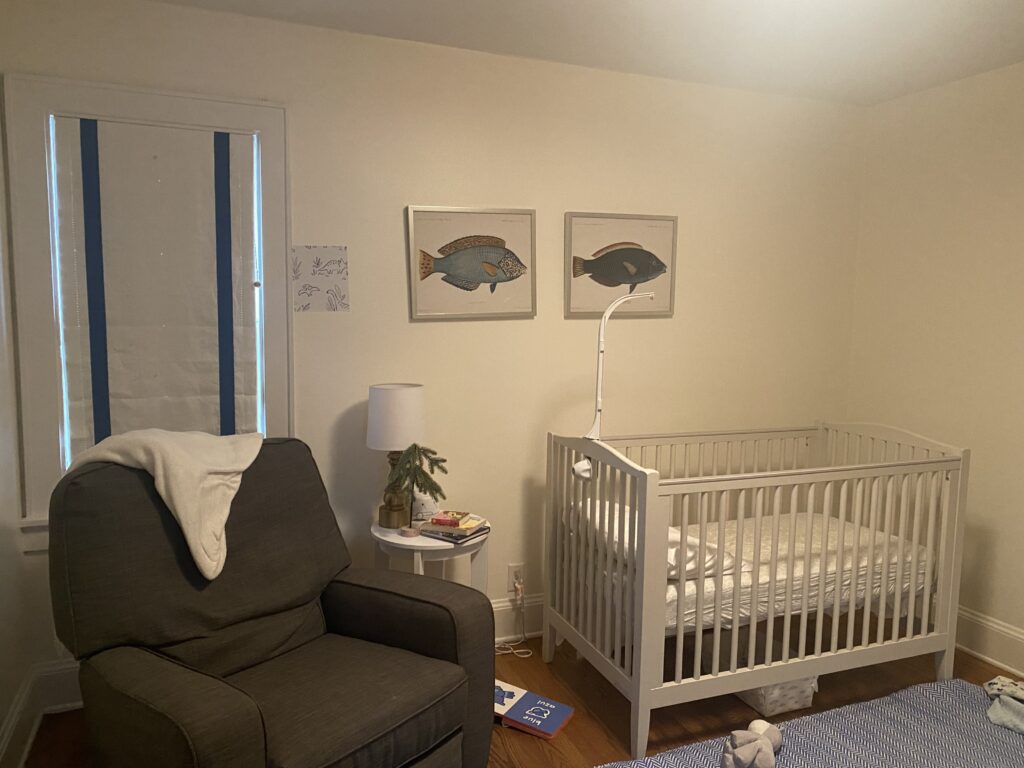 Before we dive into the project, here's what the room looked like before.
These photos show you not only what we started with, but also how some of our design elements worked together in the space. It's always helpful to get a sense of scale prior to designing a room and deciding on furniture pieces, decor items, lighting fixtures, etc.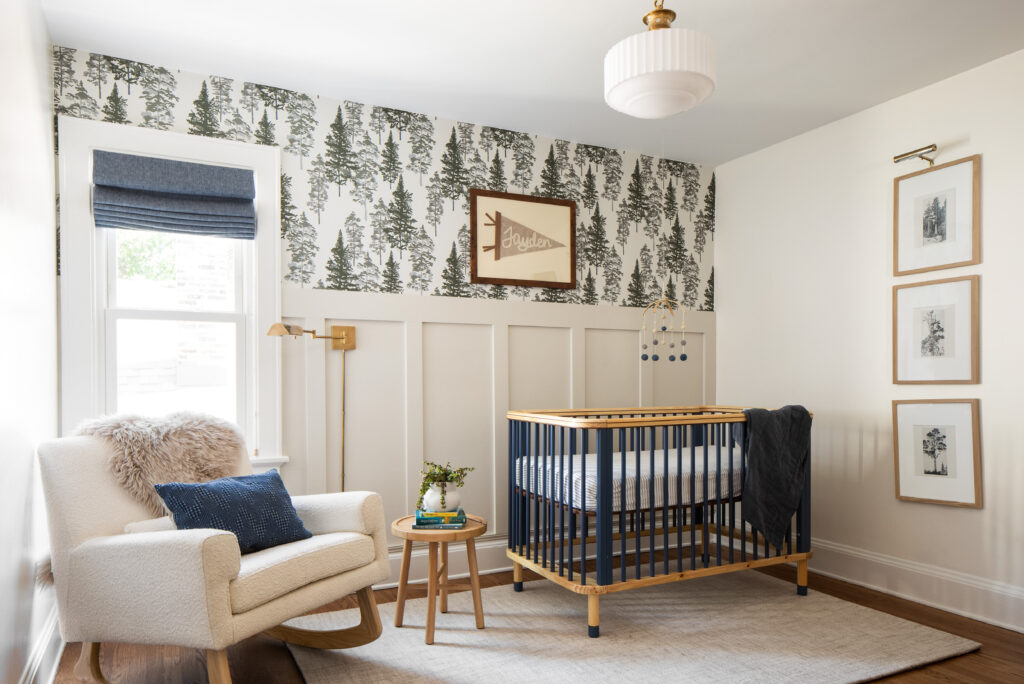 Nursery Room Transformation
To kick off our this nursery transformation, we started with paint. This was the easiest and probably the most impactful change we made. We painted the walls a soft shade of white, which looks great with the new rug and wallpaper. We included this forest themed wallpaper to add interest as well as character into this room!
As for lighting, we wanted our nursery to be bright without being harsh, so we picked out these beautiful light fixtures from Circa Lighting. Lighting plays a huge role in setting the mood for any room, especially for babies who are just learning about their surroundings. This is why we chose to install sconces near each side of the crib and adjusted them so that they provide a soft glow.
We also added in this gorgeous rocking chair form Babyletto and a small stool next to it to hold various items we may need at any point. We also put together this crib, mobile, sheets, and mattress from Nestig that we are loving!
We hope you enjoyed our mini tour of our nursery room. It's been a lot of fun to finally be able to share it with everyone, and we're so proud to have created such a beautiful space for our baby boy!