This post may contain affiliate links, which means I'll receive a commission if you purchase through my link, at no extra cost to you. Please read the full disclosure here.
One of the spaces we love to lounge in during the summer is the patio. We just finished decorating ours and we cannot wait to show you exactly how we did it! If you are looking to give your small patio a makeover make sure to check out these small patio decorating ideas and decor that will make your space stand out!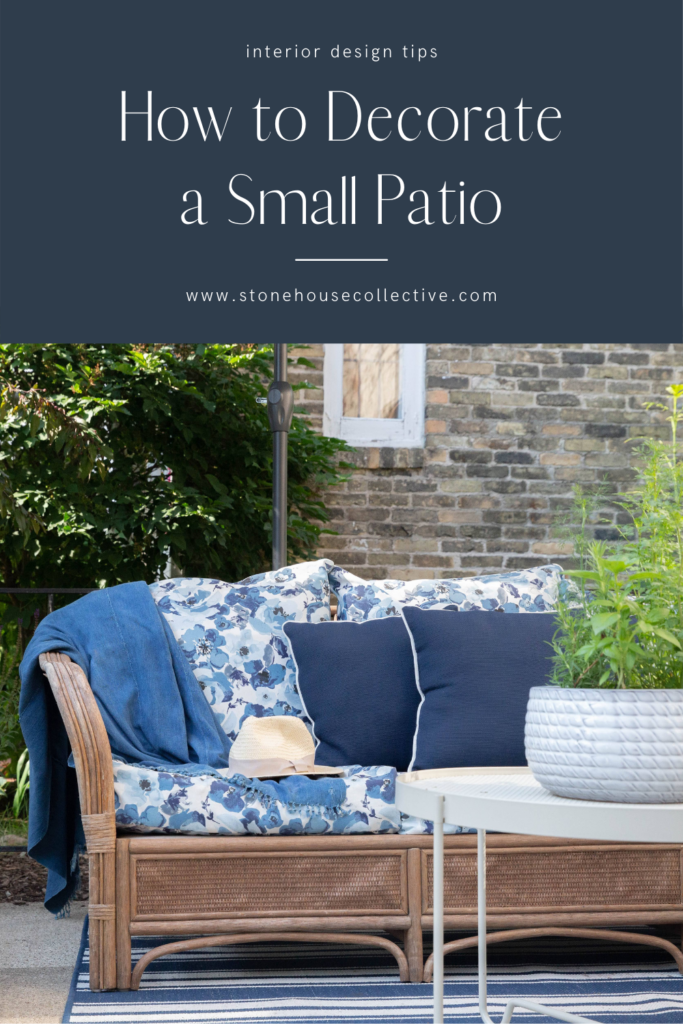 Create a Plan for Your Patio Makeover
Like any decorating project, a successful patio makeover starts with a plan. It's important to consider the following things when designing an outdoor space:
Budget – Before you start brainstorming patio ideas and scouring Pinterest for outdoor inspiration, create a budget. Exactly how much do you have to spend? This will help keep you on track and give you an idea of what you may want to spend more on. As always, you don't have to purchase everything at once and you can gradually add things over time!
Function – Once you have a budget, consider how you'll use your outdoor patio space. Do you plan on relaxing out here, gardening on the patio, entertaining, all of the above? This will help you determine what items you may want to have.
Style – Style is probably the most fun part! How do you want your outdoor patio to look? Classic, bohemian, beachy, mid-century modern? We recommend going on Pinterest to get inspiration. Deciding how you want your space to look can help you determine which pieces you will need to buy to fit the look you want to achieve.
Create a Floor Plan or Patio Layout
This may seem a little advanced for the average person, but creating a patio layout is extremely helpful when decorating your space. You will rarely if ever, see a professional designer do without a floor plan. Creating a floor plan will help you determine your space's layout. It allows you to play around with furniture and accessory placement. And it will help you decide what size furniture fits your space best.
Let's be clear, the floor plan doesn't have to be fancy! You can make a brief sketch on a piece of paper or find an online tool if you are feeling savvy. Our biggest tip to you is to try not to cram furniture into a small space. It will only end up looking cluttered and hard to maneuver in.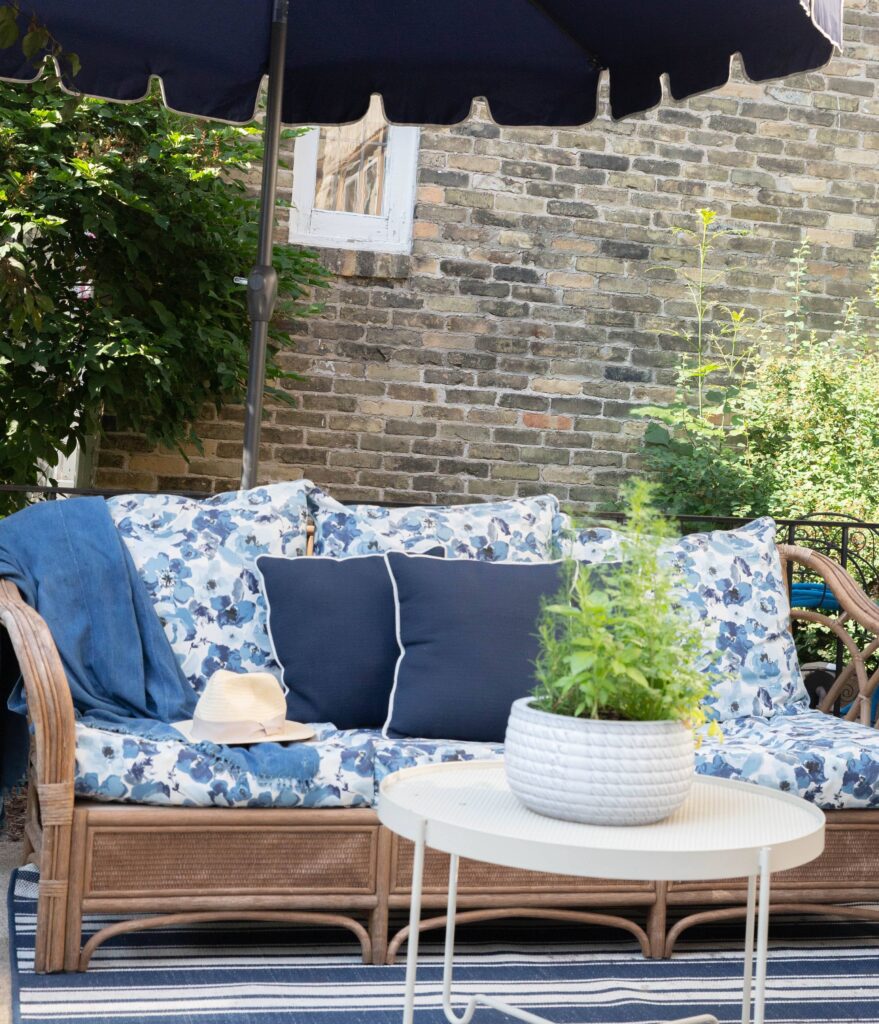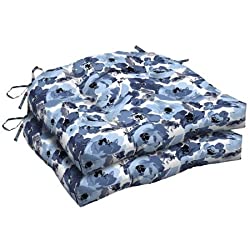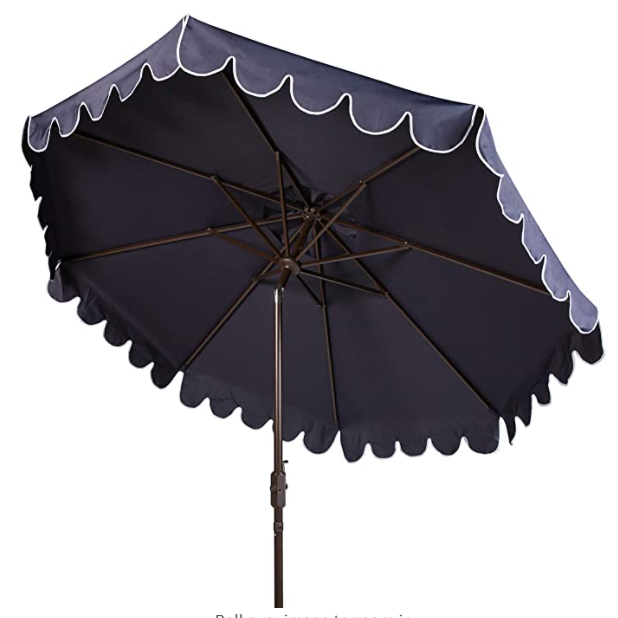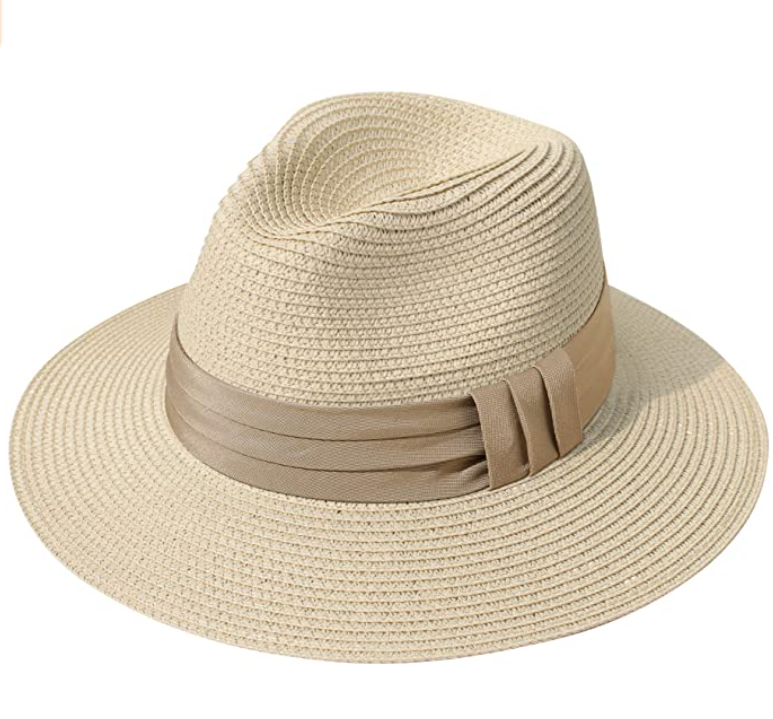 Patio Decorating Ideas and Outdoor Furniture
Now for the fun part, decorating your patio! You can find outdoor furniture from multiple places including (but not limited to) Amazon, thrift stores, Target, and our Stone House Shop!
When it came to decorating this space, we did it in this order:
Rugs and Other Flooring – Clear out your space, clean it, then position your rug where you want it.
Furniture – Add and arrange any tables, chairs, sofas, and other furniture on your deck, repositioning them until you get the placement just right.
Accessories – Finish by adding accessories, such as plants, pillows, candles, bar carts, etc… Think of this step as the finishing touch!
That's it! Doing a patio makeover doesn't have to be a tedious task, by following these tools you will be able to create an outdoor space you love!
What do you use your patio space for? Tell us below!