Disclaimer: This post contains affiliate links, meaning that if you choose to click through and make a purchase, I will receive a small commission at no cost to you.
The opportunity to build your home doesn't come around often. But when it does, you need a good interior designer by your side. The Stone House team worked with Miller Marriott to help furnish and accessorize their model home. They really trusted us from the beginning and were not afraid of going bold with design or using materials in new ways.
Today, we're walking through the living room, home office, bedroom, kitchen, and dining room. The images by Ryan Hainey are guaranteed to make your jaw drop!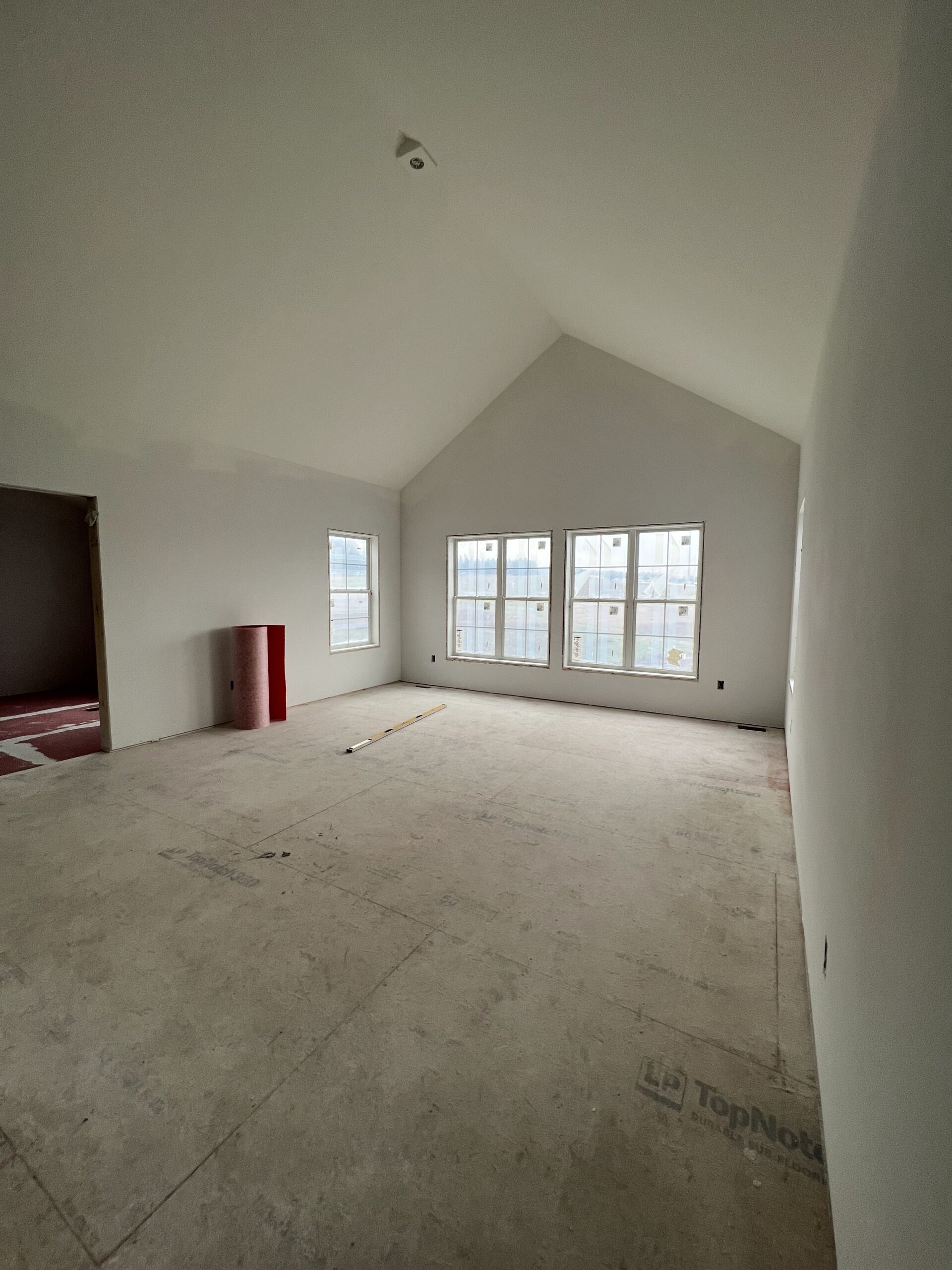 When we got our hands on it, the room was an uninspired white space with gorgeous high ceilings. We wanted to create a place that felt inviting, taking advantage of the abundance of natural light and a color palette that would feel warm and inviting.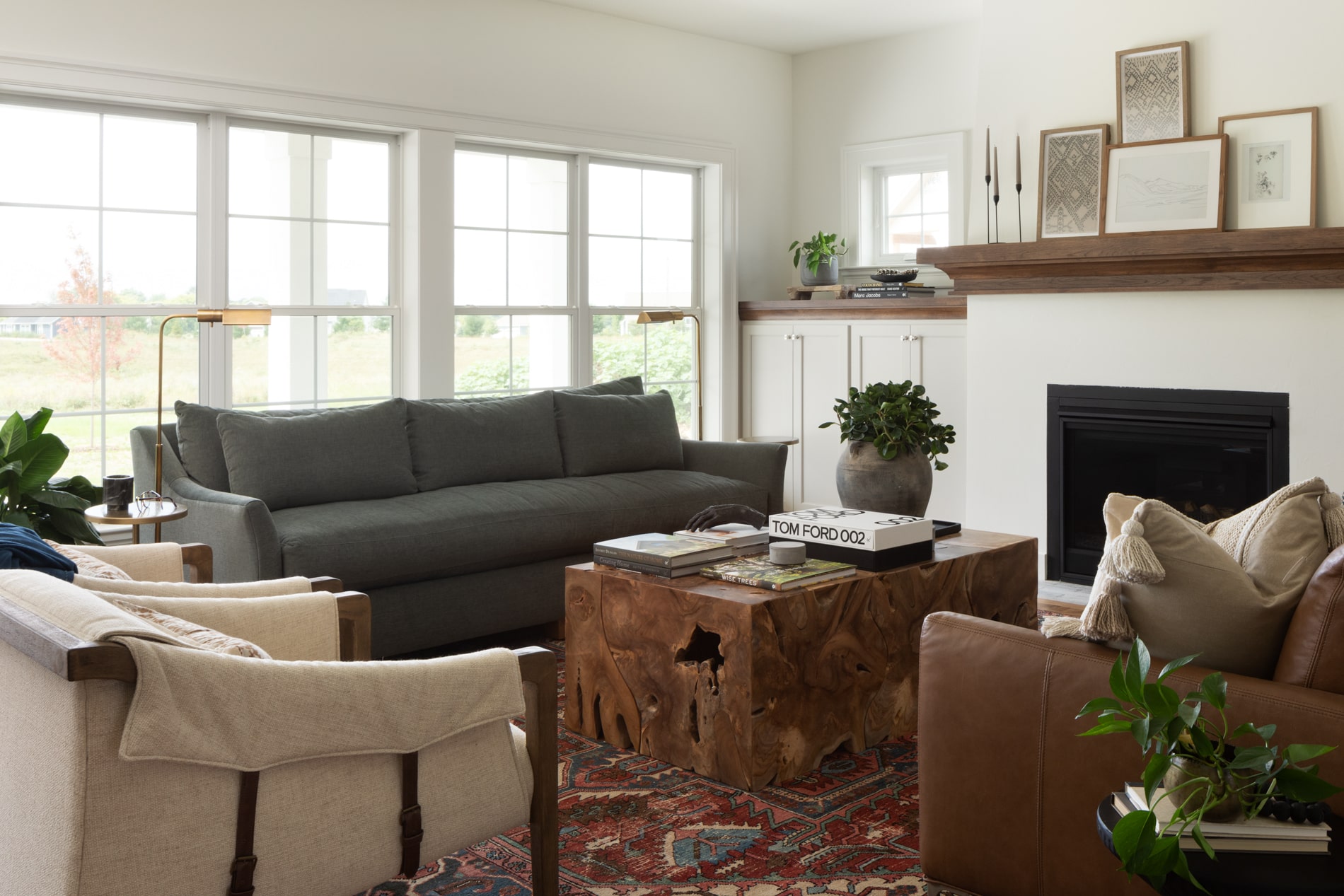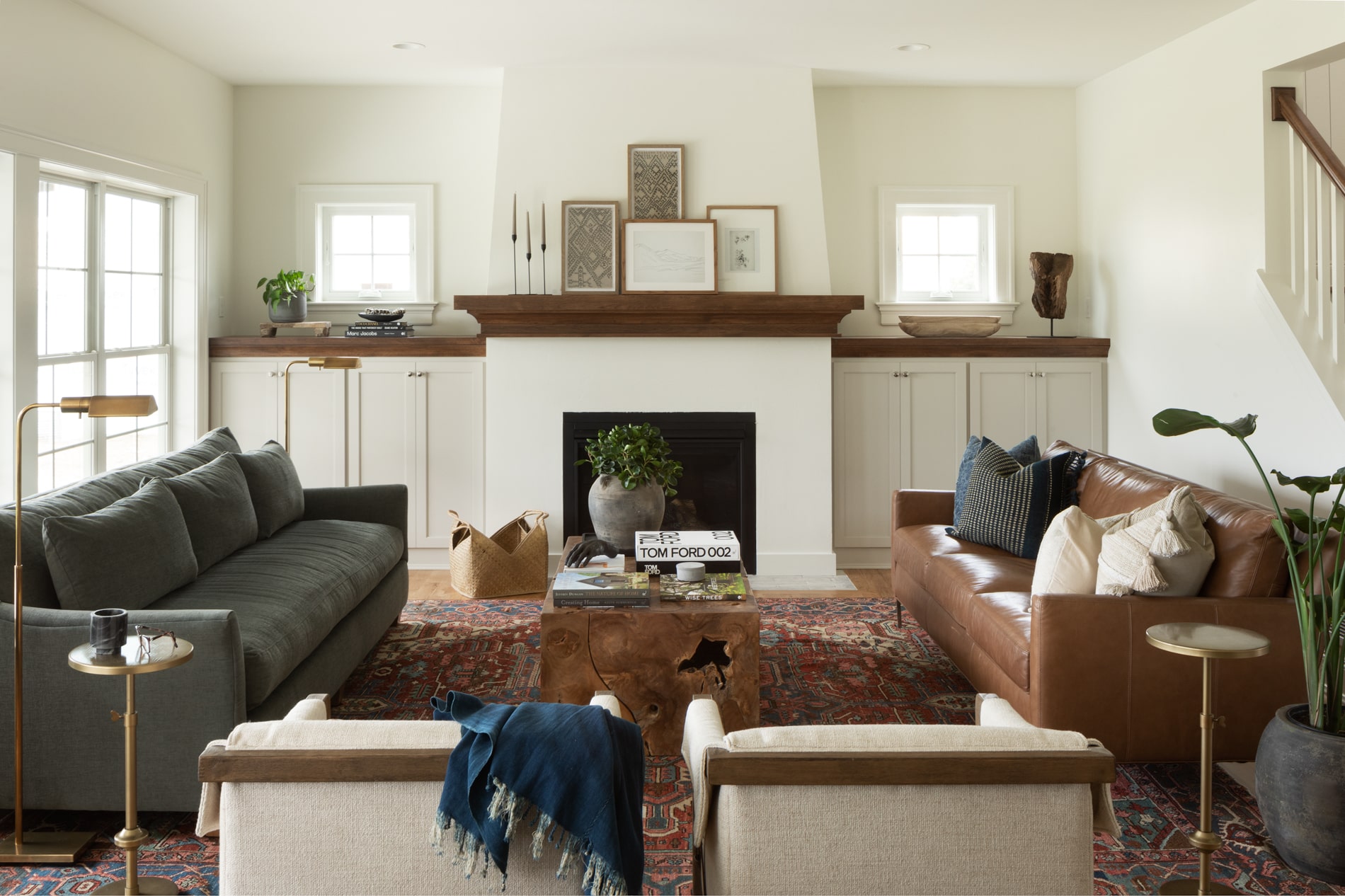 The living room is casual and modern. Utilizing a mix of timeless and more sculptural elements to play with texture, so it feels like one cohesive space but still feels unique.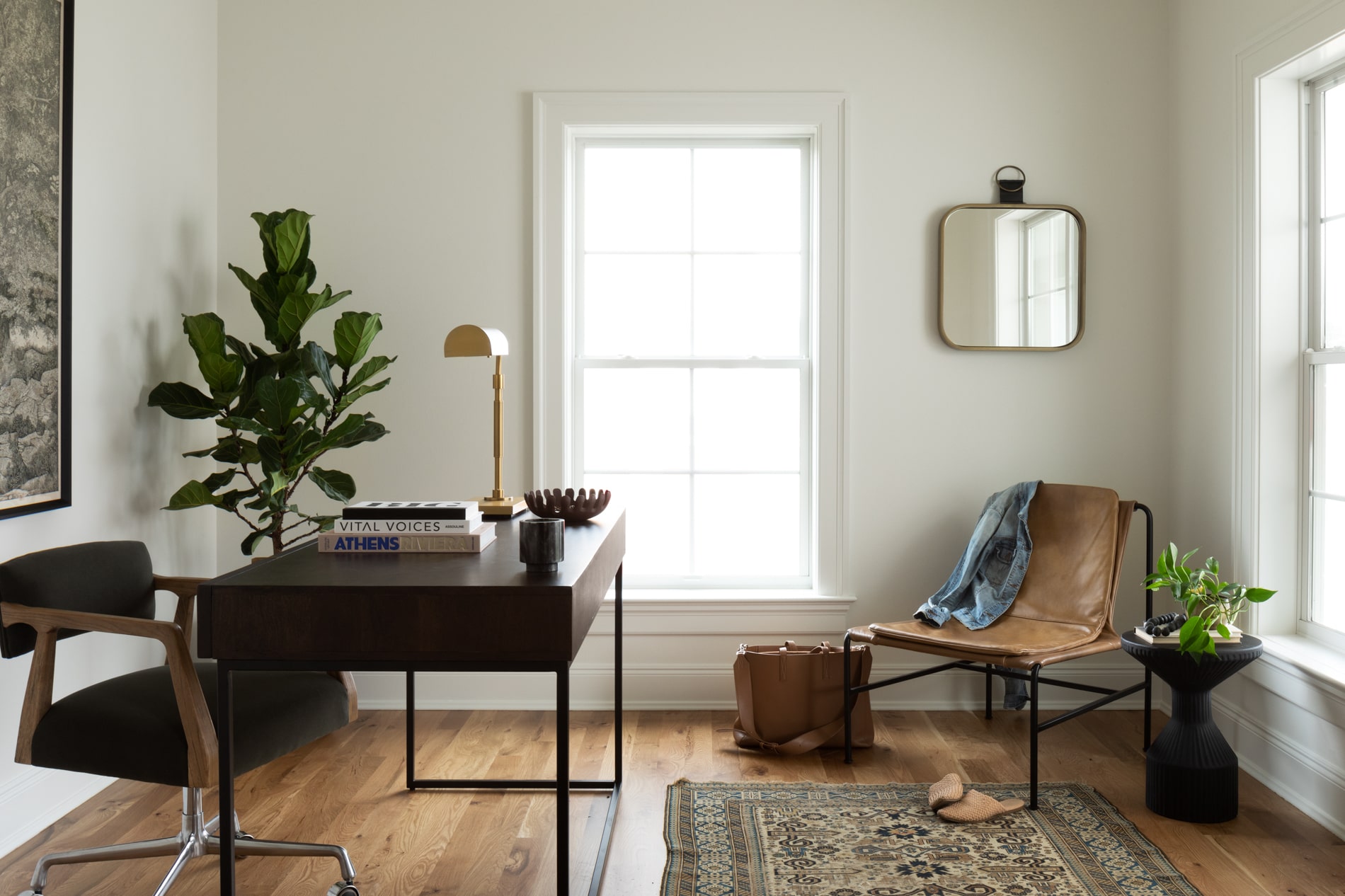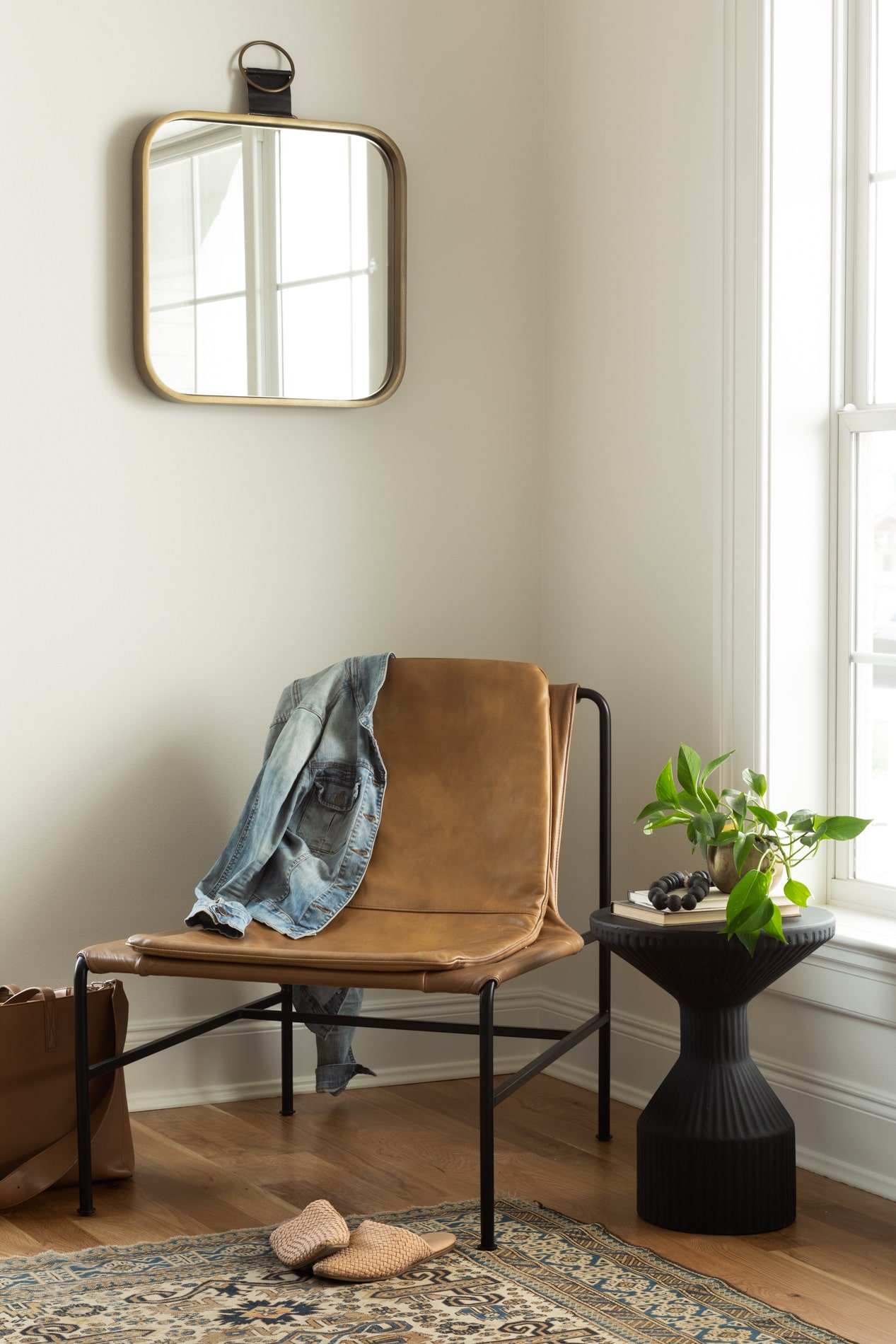 The home office is a perfect spot to get productive. 
The desk is a mix of clean lines and angles, but the light and leather chair adds a vintage flair and sophistication to the space.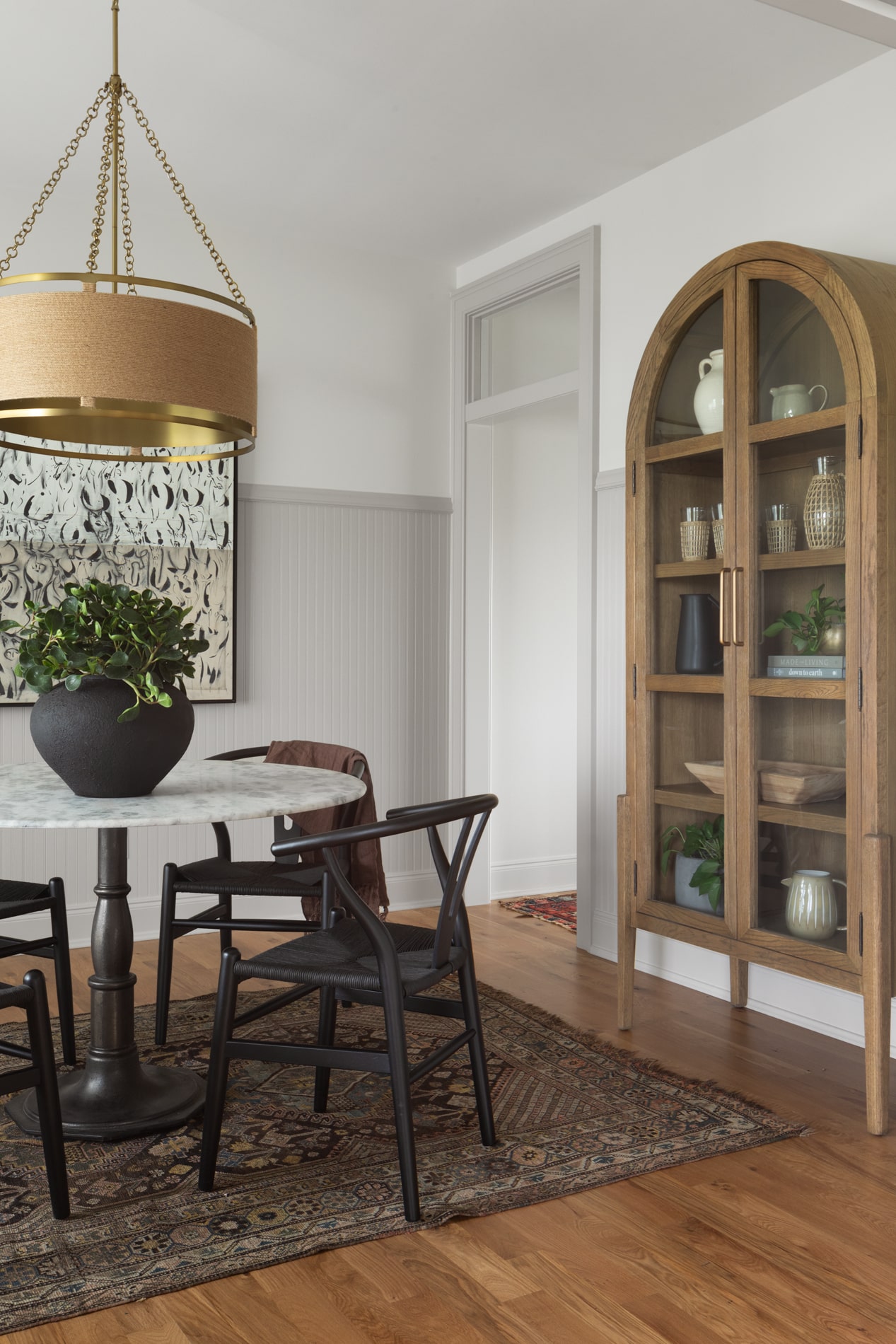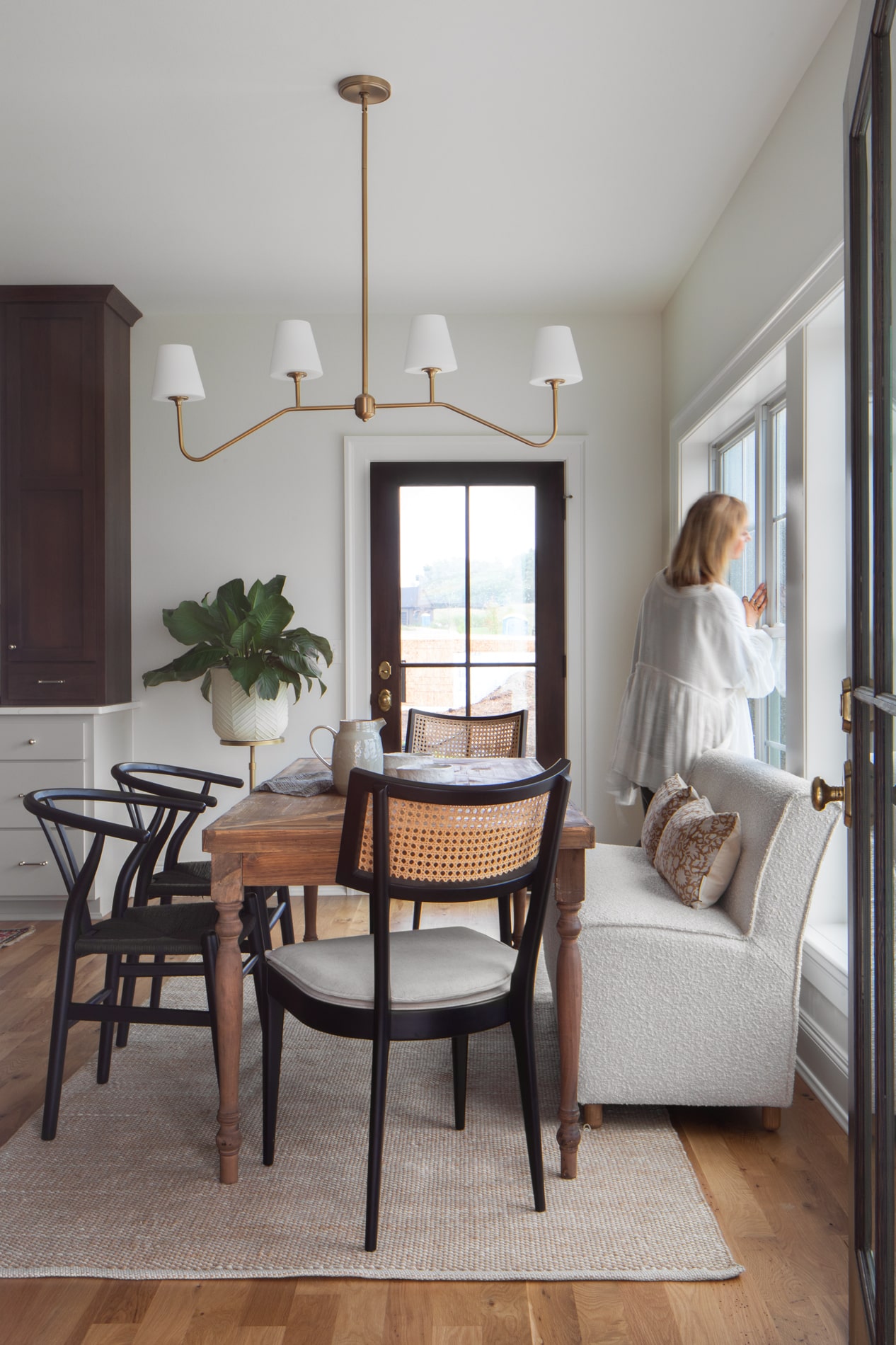 The dining room is the perfect place for your family to gather, whether you're enjoying a delicious meal or just hanging out. We added a beautiful chairs, vintage style table, and sofa for extra seating.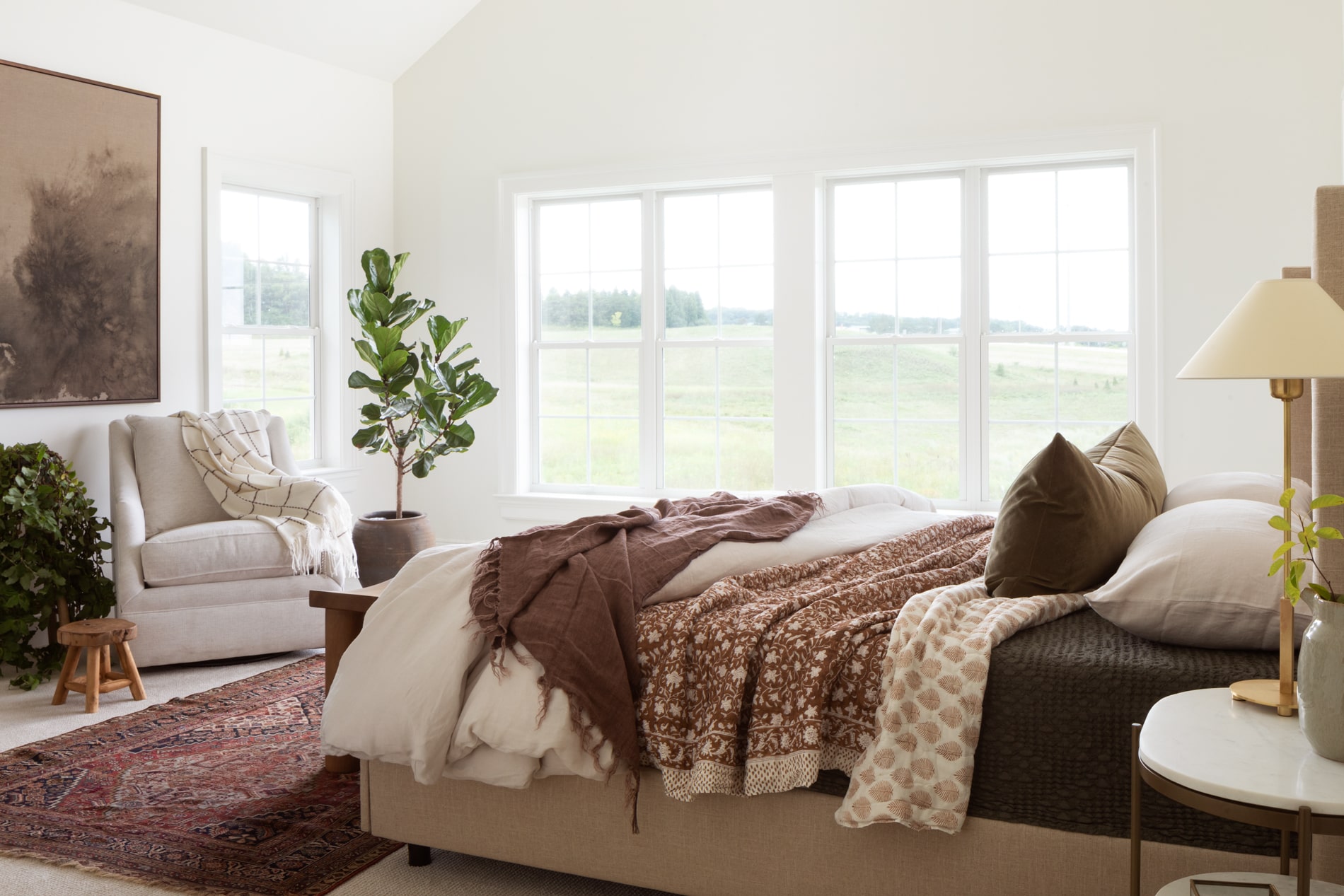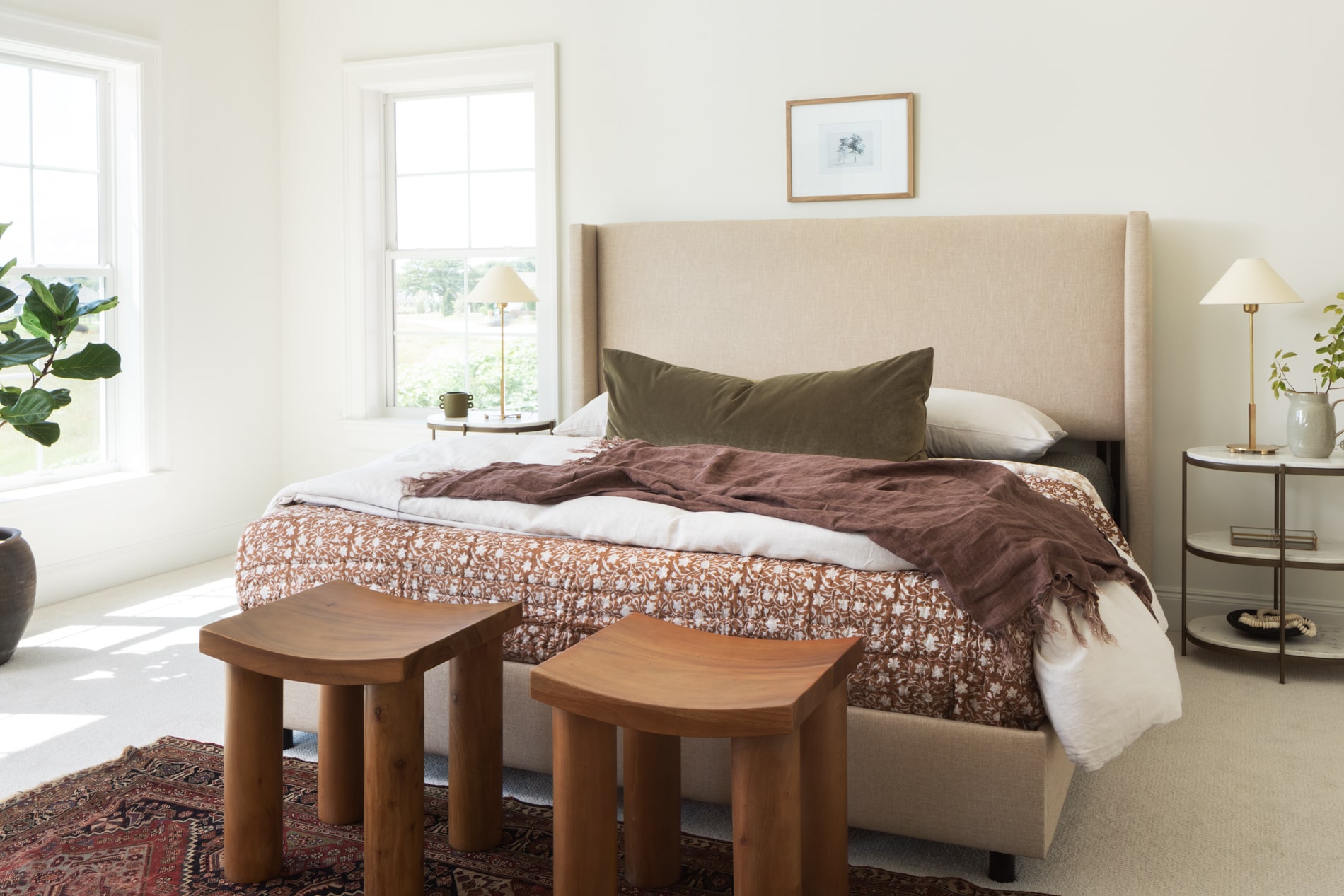 This contemporary bedroom is a place of calm and serenity. It's a space where you can unwind, relax, and recharge. It's also a place that lets you express yourself in your own unique way.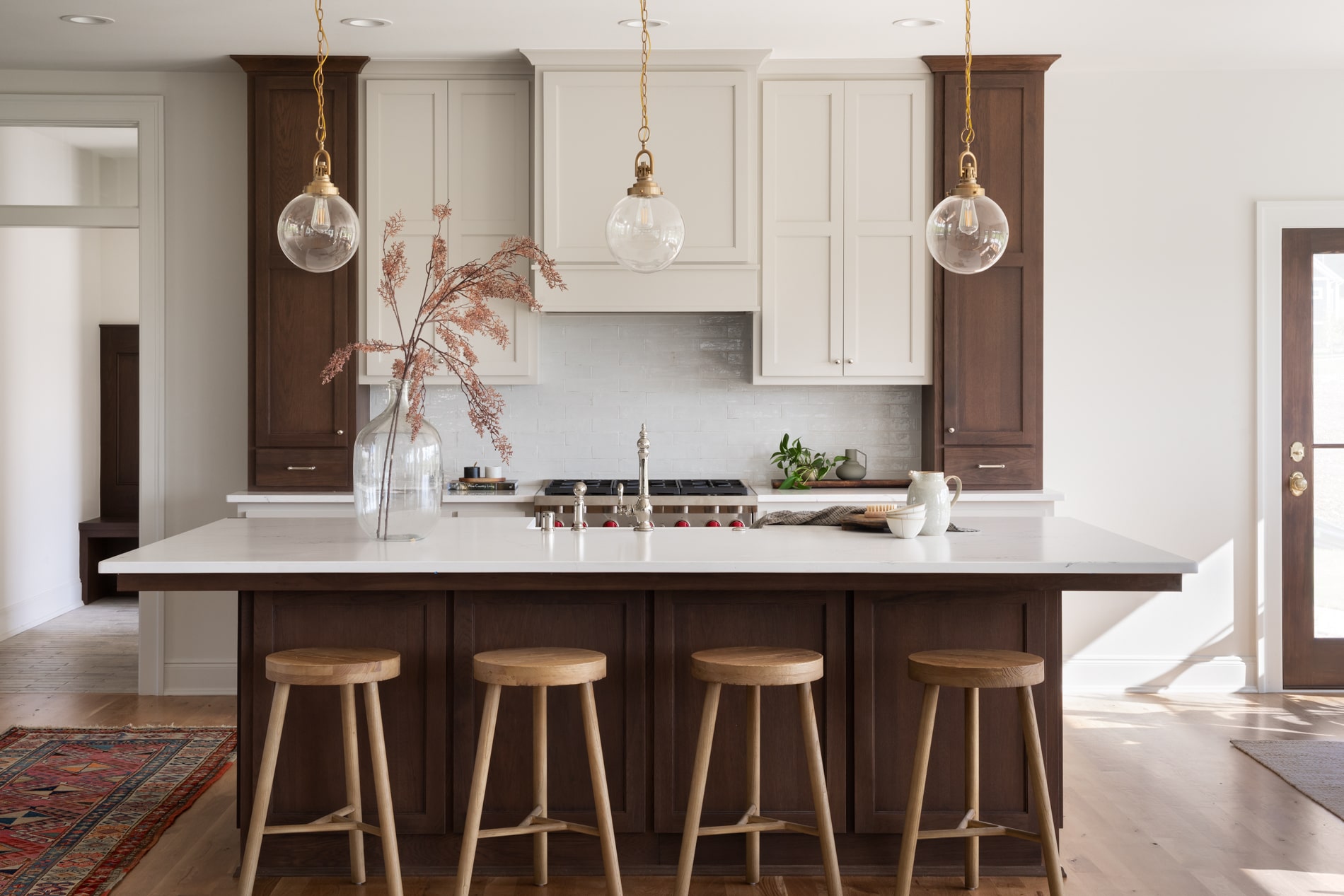 What a gorgeous kitchen! The dark cabinets and the kitchen island add warmth, while the cream countertops and cabinets add contrast – and they actually balance each other out. We added circular lights with gold accents to add a bit of personality to this space, while staying cohesive with the rest of the home.