Transforming your home into your dream vision can be a tricky process.
From paint swatches to furniture pieces, you may struggle to know how to make it all work to create the sanctuary of your dreams. For anyone who is having this trouble, may choose to hire an interior design consultant to help with the whole process.
As we've broken down before in our previous blog post "How to Work with an Interior Stylist on a Budget". Interior Design Services no matter even if it is just a consultation can help you create the home you desire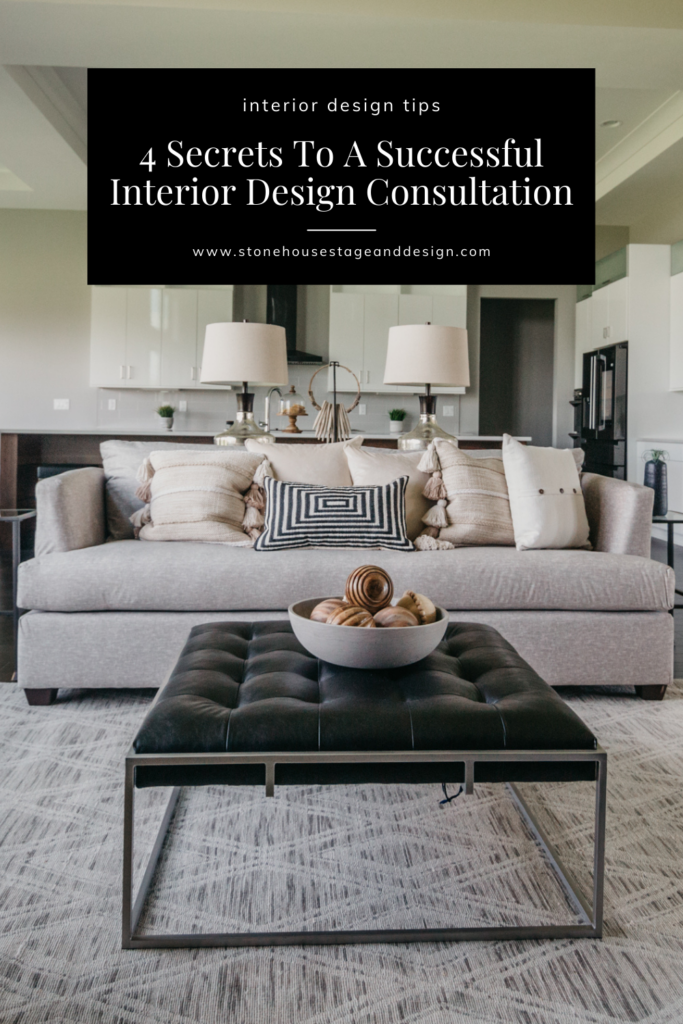 Interior Design Consultation Fee
The cost of an interior design consultation and services vary based on the designer you work with and their experience level.
Working with an experienced interior designer is an investment. However, having their expertise to design your home can save you time, money, and effort. Some designers also pass through cost savings from manufacturers to help offset the costs.
4 Things To Consider Before Hiring An Interior Design Consultant
Ready to take the next step and hire an interior design consultant? Here are four things you need to know to prepare for a successful interior design consultation.
1. Be Prepared
One of the most important is being prepared beforehand. It is essential that you convey your ideal style, vision, likes/dislikes to the designer as much as possible.
If you can't think of any ideas, trying looking in magazines or our favorite Pinterest to find homes and different styles that you like.
You can also browse interior design client questionnaires online to get an idea of what to expect during your first conversation or meeting. 
2. Consider Your Lifestyle Needs
Style is quite vital to your design, but you do not underestimate or overlook the practical and functional needs of your home.
For instance, if you have young children or pets, you likely need floors, surfaces or textiles that are lower maintenance and easier to clean. Or, if you anticipate having friends or family over often, you need a space that is open, comfortable, and accommodating.
It might also help to think about the features of your current home that you dislike. If clutter is a problem, for example, communicate a need for versatile shelving or storage to your designer.
3. Be Open to New Ideas
Interior design consultants are professionals in their field and have an array of experience crafting rooms and homes of various styles. With that said, they may suggest ideas during the consultation that you are apprehensive about. Try to keep an open mind throughout the interior design process. Have faith in your designer to achieve the end goals you desire for your room or home.
4. Ask Questions
Be honest and upfront with your designer so nothing gets lost in translation and all of your expectations are taken into account. Bring questions and concerns and allow them to answer them to the fullest. Remember, your consultation is the best time to get clarification.